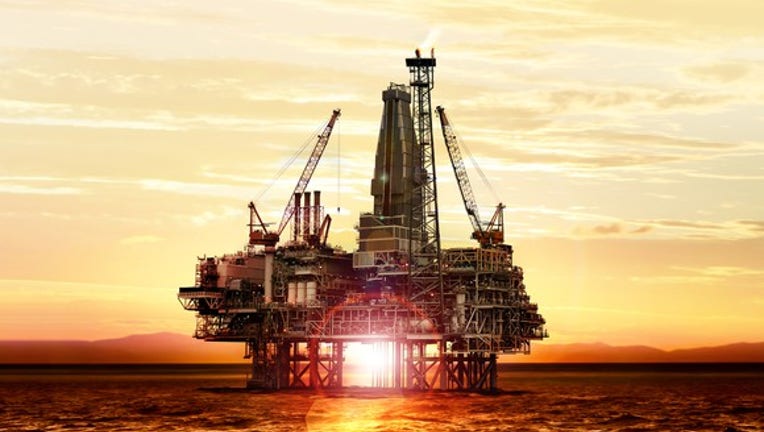 Image source: Getty Images.
Core Laboratories (NYSE: CLB) literally has its ear to the ground when it comes to deciphering what's going on in the oil market. The company studies oil reservoirs, which tell it what's happening with production, giving it a deep level of understanding on the supply side of the market. Core Labs takes what the reservoirs are saying, compares this with other data, and then blends it into an informed macro view of the oil market, which CEO David Demshur shared on the company's recent quarterly earnings conference call. Here are five things he says the reservoirs are telling us about what's really going on in the oil market.
Goodbye, oil glut
Demshur started off with a bold statement:
As Demshur points out, oil companies have produced less than market demand for five straight months, with the shortfall accelerating as a result of the OPEC cuts. Furthermore, in his view, one of the drivers of OPEC's decision to cut output was the fact that its reservoirssimplycould not continue pumping at full tilt. That understanding of Middle Eastern oil reservoirs informed the company's view that supplies would continue coming down, eating into the oil glut.
Image source: Getty Images.
U.S oil output is starting to come back
Demshur then turned his attention to U.S. supplies, noting:
U.S. producers hit their peak more than a year ago with production steadily coming down since then due to under-investment. However, the industry has recently started ramping activity back up in an attempt to push back against the natural production decline. For example, leading U.S. driller Devon Energy (NYSE: DVN) reduced its rig count from 40 in early 2015 to five by the third quarter of 2016. As a result, Devon Energy's third-quarter production from retained assets declined 6.9% year over year. However, Devon Energy has started adding back rigs now that oil prices have stabilized above $50 per barrel and it expected to end 2016 running 10 rigs, with plans to run 15 to 20 by the end of this year. These rigs should push its production up by a low- to mid-single-digitrate this year.
The Gulf disappointed
Demshurthen turned his attention offshore:
The Gulf of Mexico was supposed to offset some of the production declines from shale plays, but it failed to do so last year. That pushed U.S. production down more than expected. While Gulf production is off to a good start this year thanks to the early start-up of BP's latest project, the Gulf cannot make up lost ground as fast as shale due to the long lead time of offshore projects.
Image source: Getty Images.
Starting to fall behind
Demshurcontinued dissecting the oil market:
Core Labs' CEO makes two key points. First, producers are not expected to invest what it would take to drill the wells needed to offset the natural decline rate of legacy oil reservoirs this year. Second, oil companies did not come close to discovering enough new oil to replace consumption last year. In fact, it was the industry's worst year for exploration since 1940. These two factors lead to one conclusion: Oil prices must go up, which would then incentivize the industry to invest the capital needed to meet current and future oil demand.
The V-shaped recovery has officially arrived
That led Demshurto conclude:
Core has pounded the table for the past few quarters that the oil market was not only nearing a bottom but that it would bounce back sharply after bottoming out. Fueling that view was what the oil reservoirs were saying about their ability to supply the market and not OPEC's rhetoric or what analysts thought would happen. Clearly, the reservoirs have spoken, which leads Core to confidently conclude that oil prices and therefore industry activity levels should march higher in 2017, allowing the sector to revive its forsaken reservoirs.
10 stocks we like better than Core Laboratories When investing geniuses David and Tom Gardner have a stock tip, it can pay to listen. After all, the newsletter they have run for over a decade, Motley Fool Stock Advisor, has tripled the market.*
David and Tom just revealed what they believe are the 10 best stocks for investors to buy right now... and Core Laboratories wasn't one of them! That's right -- they think these 10 stocks are even better buys.
Click here to learn about these picks!
*Stock Advisor returns as of January 4, 2017
Matt DiLallo owns shares of Core Laboratories. The Motley Fool owns shares of and recommends Core Laboratories. The Motley Fool owns shares of Devon Energy. The Motley Fool has a disclosure policy.