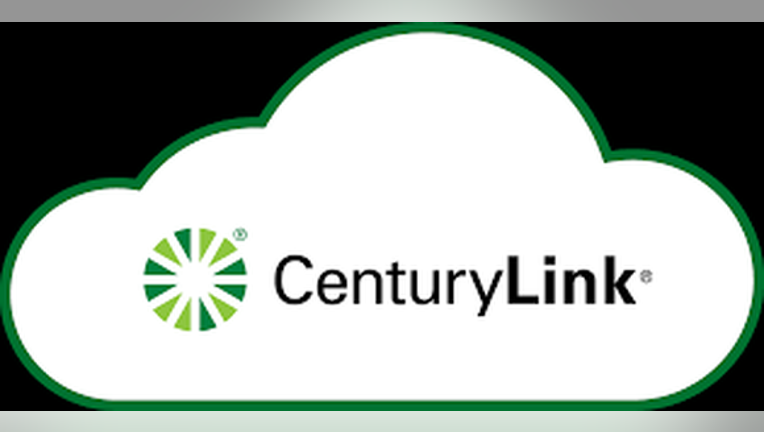 CenturyLink, Inc. (NYSE: CTL) posted a lackluster quarter [opens in PDF] in early February, and its forward guidance wasn't too impressive either. In fact, the company is forecasting revenue and EPS declines in the coming year, with the low end of earnings guidance actually dipping below the dividend (albeit at a robust 8.8% yield).
Still, there are reasons to think 2017 could mark the beginning of a turnaround. Like other mature telecoms, as well as "old tech" companies like IBM (NYSE: IBM) and Cisco (NASDAQ: CSCO), CenturyLink has cash-generating but declining legacy businesses, and is frantically acquiring companies and investing in new businesses to reposition itself for the new economy. This new economy is increasingly open-source, high-speed, and defined by software, as opposed to the "old tech" economy based on cable, hardware, and captive relationships.
To that end, the company highlighted several bright spots, amid its declining overall metrics. Here are a few to keep an eye on as the year unfolds.
Image source: CenturyLink.
Subscriber losses improved as the year went on
One scary number investors no doubt focused on was stagnating revenue in the broadband space. Given the company's declining wireline services business who really has a landline anymore? winning the broadband battle is key. On the Q4 conference call, transcribed by Seeking Alpha, CEO Glen Post explained:
While a negative number is still a negative number, management sees its investment in higher speeds helping to stem the losses in the broadband market, and that it will be able to increase customers this year.
It is simplifying offerings and getting more efficient
In the midst of declining revenues, margins, and profits, a company must be laser-focused on retaining customers while keeping costs low. A lot of that comes from simplifying procedures and protocols so that fewer employees can serve more customers, and customer transactions take less time to execute.
CenturyLink is taking a big step on this front, as it is narrowing offerings of its key Ethernet product from three separate offerings to just one. As Post explained:
The company is making a wager here, of sorts. It is seeing that people mostly want the latest technology, and by offering only the latest Ethernet standard at a reasonable price, the company should woo enough customers to offset those who would opt for a cheaper or older alternative. While that may limit growth somewhat, the company believes the cost reductions and simplicity to its employees of offering the single product will give the company the best bang for its buck.
Higher speeds should help kick-start growth
One of the characteristics of the telecom ISP space is that upgrading the network takes large upfront capital expenditures, and telecoms hope these expenditures pay off in the future. The company did note that they were seeing a better uptick in broadband adoption in areas where they had invested in speeds of at least 40 megabits per second. Said Post:
It wants to improve the customer experience
Cable and telecom companies are notorious for being hated. Just look at these reviews on Consumer Reports! Of course, one isn't likely to take the time to go to Consumer Reports and give a good review if service was fine and everything was hunky-dory. Also, CenturyLink is certainly not alone in the telco world in drawing the ire of consumers.
Still the company realizes it needs to improve, and is investing in its customer service this year as it attempts to mitigate the dreaded "churn" numbers. As Post stated:
CenturyLink understands that it can no longer depend on a captive audience as competition has heated up in the broadband space. The company is thus focusing where it should -- on its service intervals, which is the time between when service is requested and when it is completed. Faster service equals happier customers, and happy customers equals lower churn.
Consumers are cutting the cord, so CenturyLink will, too
One of the surprises in the conference call was the revelation that CenturyLink is exploring an over-the-top streaming service, along the lines of AT&T's (NYSE: T) Direct TV Now. This is curious, as the company has only rolled out its cable offering, Prism TV, in the last couple of years.
Still, the company seems to acknowledge that over-the-top streaming and leaner bundles is where the industry is headed. It may also signal that the company is seeing customers enjoy and appreciate the relatively new Direct TV Now offering. Moreover, the company is facing margin pressure with its full-bundle offerings as content costs have skyrocketed, so the company believes a leaner OTT offering on its existing broadband infrastructure could help on the margin front as well. Said Post:
CenturyLink is a company in transition, as it updates its legacy technology to support an infrastructure built for the high-bandwidth 21st century economy. As value investors search for a turnaround, they should keep an eye on these initiatives -- customer service, higher speeds, lower churn, and innovative product offerings -- to see if they can reverse the company's declining numbers.
10 stocks we like better than CenturyLinkWhen investing geniuses David and Tom Gardner have a stock tip, it can pay to listen. After all, the newsletter they have run for over a decade, Motley Fool Stock Advisor, has tripled the market.*
David and Tom just revealed what they believe are the 10 best stocks for investors to buy right now... and CenturyLink wasn't one of them! That's right -- they think these 10 stocks are even better buys.
Click here to learn about these picks!
*Stock Advisor returns as of February 6, 2017
Billy Duberstein owns shares of AT and T and IBM. The Motley Fool recommends Cisco Systems. The Motley Fool has a disclosure policy.