5 Things Bristol-Myers Squibb's Management Wants You to Know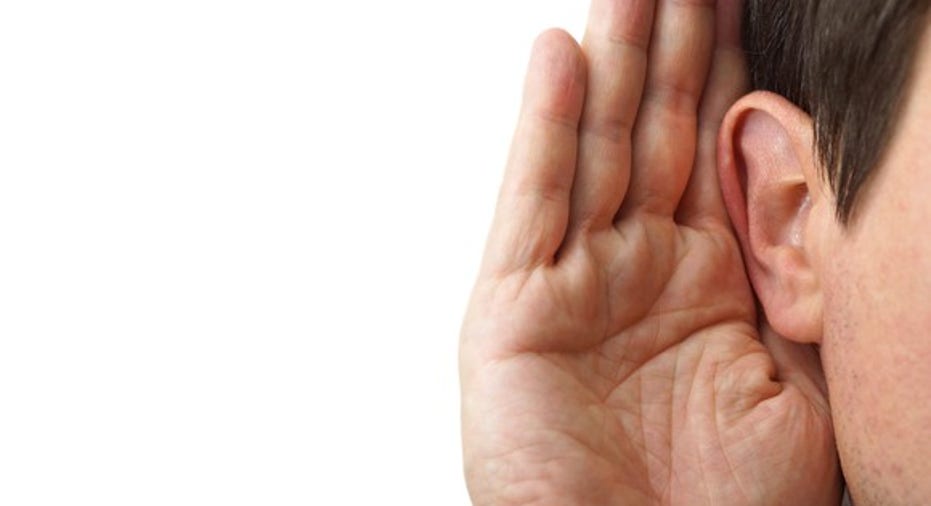 Bristol-Myers Squibb (NYSE: BMY) blew past all expectations when it reported first-quarter results on Thursday. Wall Street estimated earnings of $0.74 per share on revenue of $4.72 billion. The drugmaker delivered first-quarter adjusted earnings of $0.84 per share with revenue of $4.93 billion.
But there was more to the company's first-quarter update than just the numbers. Here are five things Bristol-Myers Squibb's management really wants investors to know.(Quotes courtesy ofS&P Global Market Intelligence.)
Image source: Getty Images.
1. We're not just a lung cancer company
Bristol-Myers Squibb (BMS) has had a chip on its shoulder sinceMerck succeeded in a late-stage study of Keytruda as a first-line treatment of lung cancer and Opdivo failed. The drugmaker's stock took a shellacking from which it still hasn't recovered.
That's why BMS CEOGiovanni Caforio emphatically stated, "We are not just a lung cancer company." He highlighted upcoming data readouts forOpdivo and Yervoy in renal cancer and hepatocellular carcinoma. Caforio also mentioned the company's immuno-oncology (I-O) candidates that are targeting other tumor types.
Of course, lung cancer is still very important to Bristol-Myers Squibb. Opdivo accounted for nearly 23% of total revenue. Chief Commercial Officer Murdo Gordon said that 55% to 65% of the drug's U.S. sales come from lung cancer indications, with an even higher percentage worldwide.
2. We're not just a cancer company, either
Four cancer drugs -- Opdivo, Sprycel, Yervoy, and Empliciti -- generated 40% of Bristol-Myers Squibb's total revenue in the first quarter. As important as its oncology franchise is to the company, Caforio also wanted to make clear that BMS isn't just a cancer company, either.
Eliquis is becoming increasingly more important to Bristol-Myers Squibb's fortunes. Sales for the anticoagulant drug soared 50% year over year in the first quarter to $1.1 billion -- just a little behind Opdivo. The opportunities for Eliquis to grow sales even more look good, with a significant part of the patient population still using warfarin.
The company's rheumatoid arthritis drug Orencia also continues to perform well, with first-quarter sales climbing 13% year over year to $535 million. However, sales are dropping significantly for Bristol-Myers Squibb's other non-cancer drugs, including its hepatitis C treatments.
3. Collaborations are key
Caforio noted several collaborations forged by Bristol-Myers Squibb. In March, the drugmaker bought a stake in GRAIL, a life-sciences company founded by Illumina to develop a simple DNA blood test to detect cancer early enough to be effectively treated.BMS plans to use GRAIL'sclinical trial databases to better understand tumor genomics, as well as useGRAIL's analytic tools.
Foundation Medicine (NASDAQ: FMI) is another recent collaboration partner with which BMS has formed an alliance. BMS announced in March that it would used Foundation Medicine'scomprehensive genomic profiling and molecular information solutions to identify predictive biomarkers for Bristol-Myers Squibb's cancer immunotherapies.
New BMS Chief Scientific Officer Tom Lynch said that the collaborations with GRAIL and Foundation Medicine will help the company "move even faster and to identify patients most likely to benefit from our medicine." He added that "this is not just good to do scientifically, but it's good for patients, and it's what payers and regulators expect."
4. What we'll focus on in research and development (R&D)
Lynch detailed four primary areas of focus for Bristol-Myers Squibb's R&D team. First on his list was accelerating delivery of the next wave of immuno-oncology assets. Lynch particularly noted the company's IDO inhibitor, which is in early stage testing.
His second R&D focus area will be to understand and overcome I-O resistance. BMS wants to expand I-O treatment to tumors such asbreast cancer, colorectal cancer, and prostate cancer -- indications where I-O hasn't had a significant impact yet.
Third on Lynch's list was continuing to develop combination regimens. Outside of treatments involving combinations of its own drugs, BMS is notably working with Exelixis (NASDAQ: EXEL) and Incyte (NASDAQ: INCY) on potential combo treatments with Opdivo and Yervoy.
In February, the company announced a collaboration with Exelixis to evaluate the smaller biotech's Cabometyx in combination with Opdivo and/or Yervoy as a first-line renal cell carcinoma treatment. The two organizations also plan to work together in targeting bladder cancer and hepatocellular carcinoma.
In early April, Bristol-Myers Squibb announced that it was advancing a combo of Opdivo and Incyte's promising IDO1 inhibitor epacadostatto late-stage studies as a first-line treatment ofnon-small cell lung cancer and as a first-line treatment of head and neck cancer. The companies also expanded a phase 1/2 study to include a melanoma cohort.
Lynch's fourth R&D focus area will be to accelerate development of the company's other pipeline asset. One especially promising candidate is experimental non-alcoholic steatohepatitis (NASH) drug PEG-FGF21.
5. Our priorities haven't changed
Some wondered what might happen when activist investor Jana Partners pushed Bristol-Myers Squibb to shake up its board of directors. There was even more speculation when Carl Icahn reportedly bought a stake in BMS.
Giovani Caforio stressed that the company's priorities haven't changed. He used the words "extremely focused" three times in underscoring that BMS will prioritize "delivering the value of an extraordinary, promising pipeline, which is probably the broadest and the deepest the company's had."
10 stocks we like better than Bristol-Myers SquibbWhen investing geniuses David and Tom Gardner have a stock tip, it can pay to listen. After all, the newsletter they have run for over a decade, Motley Fool Stock Advisor, has tripled the market.*
David and Tom just revealed what they believe are the 10 best stocks for investors to buy right now... and Bristol-Myers Squibb wasn't one of them! That's right -- they think these 10 stocks are even better buys.
Click here to learn about these picks!
*Stock Advisor returns as of April 3, 2017
Keith Speights has no position in any stocks mentioned. The Motley Fool owns shares of and recommends Exelixis and Illumina. The Motley Fool has a disclosure policy.