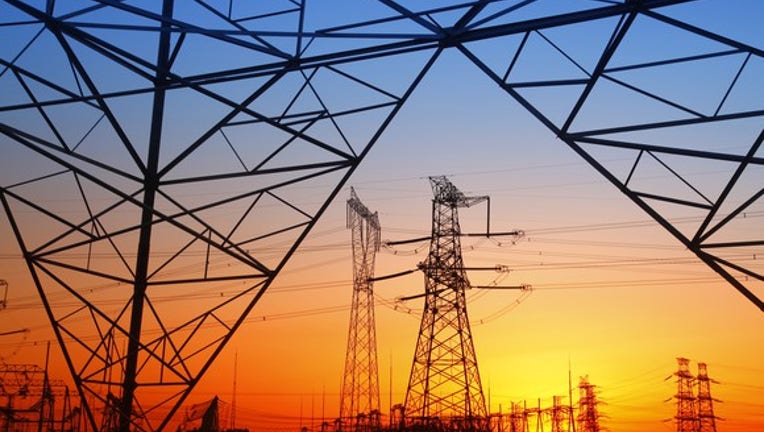 When analysts at a heavyweight investment bank issue an underweight rating on a stock, it's usually a good idea to re-examine the case for buying or holding the shares. As such, 's negative call on (NYSE: GE) caused no little angst among the stock's supporters. With this in mind, let's take a look at CEO Jeff Immelt's presentation at the recent Electrical Products Group (EPG) conference, and what it means to the stock's prospects.
POWER LIES AT THE HEART OF GENERAL ELECTRIC COMPANY'S PLANS.
The plan to get to $2 in 2018, currently GE's target, requires the Alstom integration contributing $0.15-$0.20 of the $0.69 increase in EPS, or around a quarter. Clearly, it's a key part of the company's plans, and Immelt confirmed Alstom was on track with its internal execution. In addition, he held out the possibility of beating the EPS target by generating organic growth:
He also claimed his teams were looking at revenue synergies "right now," so don't be surprised if General Electric raises expectations for the EPS contribution from Alstom.
Everybody knows General Electric is investing heavily in the industrial Internet, but the key concern is, when is it going to show up in the numbers? The subject inevitably came up in the question-and-answer section of Immelt's presentation at EPG, and he disclosed that "a couple of cents for sure" was baked into the $2 EPS guidance for 2018. It doesn't sound like much, but then again the company is in the early stages of investing in digital solutions to generate long-term growth.
Moreover, Immelt argued that "the easiest way to monetize the industrial Internet is through services." In other words, investors should consider the company's ability tooffer value-added digital solutions to its installed base of customers, and the impact this will have on itsservices revenue.
GENERAL ELECTRIC COMPANY'S DIGITAL SOLUTIONS CONNECT THE ENTERPRISE. IMAGE SOURCE: GENERAL ELECTRIC COMPANY WEBSITE.
The company's cash flow conversion has been a point of contention from the bears (also discussed in the J.P. Morgan report),and Immelt acknowledged improvements need to be made. The target is to improve industrial free cash flow conversion from 85% in 2015 to around 95% in 2018, with improving cash flow conversion at Alstom a priority and an opportunity.
Of course, if the company can hit these targets, and stick to them, analysts are likely to increase their discounted cash flow valuations for the stock -- something that usually leads to a re-rating in the market.
General Electric's H-class gas turbine and CFM International's (a joint venture with Snecma) LEAP aero engine (currently has 50% share on the A320neo and is the exclusive engine for the 737 MAX) are two new key products for the company. Immelt had good news on both.
He outlined expectations for "between 45% and 50% market share of the H turbine"and claimed it would be a "tailwind in 2017 operating profit" as the launch costs would be behind the company by then.
Moving on to the LEAP engine, he said: "The technical execution of LEAP has been outstanding so far. We have met all the deadlines for making product performance." While this may appear a mundane statement, it's actually a key point because in the initial stages of production it's critical to reduce unit production costs.
Turning to future expectations, Immelt didn't give explicit guidance, but he commented on operating profit growth: "We are not ready to give 2017 guidance on things like that, but I would consider it to be a relatively normal walk year by year. I don't see this as a 2018 hockey stick."
This is a subtle point that deserves consideration. Let's put it this way, if operating profit growth did follow a "hockey stick" path, then at the end of 2017 investors would be looking at a stock with shallow profit growth in the previous year, but forecast to grow strongly in 2018. Investors would be forgiven for being skeptical -- possibly even bearish -- at that point. However, Immelt implied that profit growth would be consistent in the coming years.
Looking ahead
All told, it was a positive presentation from General Electric. The company's key new products are progressing well with their launch, and General Electric's earnings have upside potential from its digital solutions and Alstom integration. There is work to be done to get to $2 in 2018, but the presentation affirmed the company is on the right track.
The article 5 Takeaways From General Electric Company's Latest Investor Presentation originally appeared on Fool.com.
Lee Samaha has no position in any stocks mentioned. The Motley Fool owns shares of General Electric Company. Try any of our Foolish newsletter services free for 30 days. We Fools may not all hold the same opinions, but we all believe that considering a diverse range of insights makes us better investors. The Motley Fool has a disclosure policy.
Copyright 1995 - 2016 The Motley Fool, LLC. All rights reserved. The Motley Fool has a disclosure policy.