5 Stocks With Bigger Dividends Than Merck & Co.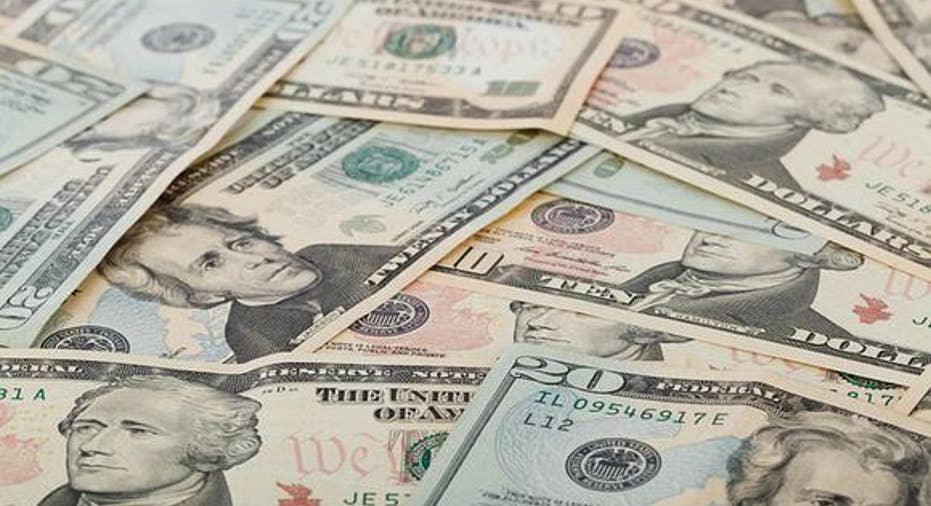 Finding the best dividend stocks is about more than just picking the biggest yield.
Pharmaceutical giantMerck & Co.(NYSE: MRK)is a solid dividend stock paying a 3% yield at recent prices with a recent history of steady increases. But there are plenty of stocks with bigger dividends than Merck. Is bigger better? Sometimes yes, but not always.
We asked five of our top contributors to discuss a stock with a bigger dividend than Merck & Co., and to tell us why it's a better -- or not -- investment than Merck. Three gave us what they say are better stocks, one offered up a stock with a bigger payout that may notbe a better investment, and one offered up a stock that may look like it has a bigger payout, but it really doesn't.Here's what they had to say.
Long-term demand makes Boeing a better investmentDan Caplinger: It doesn't top Merck by much, but aircraft manufacturing giant Boeing currently yields almost 3.5%, giving it an edge of about a tenth of a percentage point over Merck. However, the real draw for Boeing is the strength of the aerospace industry and the company's leadership role in it. The pharmaceutical industry has been under pressure for months as political campaigns have targeted the high cost of prescription drugs as a key plank on their agendas, and Congressional hearings have highlighted some of the more outrageous behavior among some of Merck's peers.
Aerospace suffers from no such political considerations, and the fact that Boeing creates so many high-paying jobs in the U.S. is a point in its favor during the current presidential campaign. The stock recently took a hit when the SEC said it would look at the airplane maker's accounting practices, but you can't dispute the strong demand Boeing has seen from airlines and other buyers eager to make their fleets more efficient and cost-effective. Given how well Boeing has done even under times of global economic stress, its prospects could ramp up even further once countries across the globe see economic activity return to more normal levels. That makes Boeing a more compelling stock than Merck, in my view.
Cyclical downturn makes Cat a great buyDaniel Miller: If you're an investor simply concerned about dividend yields, and you're looking for one bigger than Merck & Co, then look no further than a global machinery juggernaut Caterpillar . The company certainly faces headwinds from the slowing global economy, and Caterpillar generates the majority of its revenues abroad, so the negative impact from a strong dollar isn't helping matters. Management expects another 10% drop in revenues for the full year, and it will mark the first time in company history revenues have declined for four consecutive years.
Unfortunately, these headwinds aren't going to let up on Caterpillar's business in 2016, but when it comes to dividends, few companies can match Caterpillar. Consider that Caterpillar has raised its quarterly dividend 83% since 2009, including last June's 10% raise. That June increase combined with the company completing $2.0 billion in stock repurchases during a rough 2015 proves its commitment to returning value to shareholders in good times and in bad -- and in looking at CEO Doug Oberhelman's comments below (from a press release), it seems that strategy is nearly set in stone:
Caterpillar has paid higher dividends to its shareholders for 22 consecutive years, and its cash dividend has more than doubled since 2007. Caterpillar's business faces near-term headwinds, that's for sure, but it's a company that will be around for the long haul. So will its dividend -- currently yielding above 4% -- for investors willing to wait for a global rebound.
A sustainable energy dividend with growthMatt DiLallo: Enterprise Products Partners (NYSE: EPD) not only has a 6.4% yield that makes Merck's dividend look tiny, but thanks to its growth pipeline, that payout should grow over time.
Currently, Enterprise Products Partners has $6.6 billion in growth projects under construction that provide a very visible path toward distribution growth. In fact, those projects are expected to fuel 5.2% growth in the company's payout this year, with steady growth expected at least through 2018 based on the projects already under construction. Beyond that, the company is pursuing a number of additional organic growth projects that could keep its payout moving even higher.
Bottom line, investors looking for a dividend that's bigger than Merck's should take a look at Enterprise Products Partners. It boasts a yield almost twice what Merck is yielding, and it has clear visibility to grow its payout at least through 2018.
This big yield could be a value trapEvan Niu, CFA: Right now,Western Digitalis boasting a seemingly impressive 4.6% dividend yield, which is over a full percentage point higher than Merck's. However, investors need to look before they leap on Western Digital, since that generous payout is largely a function of its declining share price. Shares have lost overhalfof their value over the past year, dramatically underperforming the broader S&P 500. The last thing that a dividend investor wants is to be attracted by a high yield, only to realize that they're catching a falling knife.
Western Digital is in the process of trying to acquireSanDisk, a $19 billion dealthat was announced late last year. The proposed acquisition continues to make its way through various regulatory approvals, following shareholder approval on both sides. But the greater concern is Western Digital's heavy debt load -- which is only about to get heavier.
The hard-drive maker launcheda $5.6 billion high-yield junk bond offering last month, which included secured and unsecured tranches. The debtoffering is in part necessitated by Unisplendour's withdrawal of a deal to acquire a 15% stake in Western Digital, which would have helped bolster the balance sheet.
If Western Digital and SanDisk close this deal, there's still a lot of uncertainty regarding how well the businesses will integrate, and if they'll be able to achieve the $500 million in annual cost-saving synergies that are expected. At the very least, interest payments on a heavy debt load also make it harder to sustain dividend payouts, particularly if there are cracks in other parts of the business. Western Digital may look like it has a tempting dividend, but I'd stay away.
The dividend you expect may not be what you getJason Hall:One of my favorite businesses in the oil and gas industry isNational-Oilwell Varco, which has been supplying oil and gas producers with equipment, parts, and supplies for over a century. It's also a stock that may show up on your dividend screen, yielding more than 6% at recent prices.
Except that it's not -- at least not after a recent announcement that its dividend would be reduced by 90%.
The short version is that the company, which makes equipment used to drill and pump oil and natural gas, and for other parts of the oil and gas value chain, is making the move for two reasons: First, the oil and gas downturn could take a while yet to bounce back, and that means lower cash flows. So by cutting the dividend, the company is able to retain more of that cash as a measure of safety in hard times. Second, management is making sure the company is prepared to take advantage of the downturn if the right acquisition opportunities arise. In other words, a short-term cut could make for a better long-term investment.
Just don't count on getting paid much in the meantime. If you invest in NOV based on itstrailingyield of 6%, you'll be sorely disappointed, since future payouts will be 90% lower.
The article 5 Stocks With Bigger Dividends Than Merck & Co. originally appeared on Fool.com.
Dan Caplinger has no position in any stocks mentioned. Daniel Miller has no position in any stocks mentioned. Evan Niu, CFA, has no position in any stocks mentioned. Jason Hall owns shares of National Oilwell Varco. Matt DiLallo owns shares of Enterprise Products Partners and National Oilwell Varco. The Motley Fool owns shares of and recommends National Oilwell Varco. The Motley Fool owns shares of Western Digital. The Motley Fool recommends Enterprise Products Partners. Try any of our Foolish newsletter services free for 30 days. We Fools may not all hold the same opinions, but we all believe that considering a diverse range of insights makes us better investors. The Motley Fool has a disclosure policy.
Copyright 1995 - 2016 The Motley Fool, LLC. All rights reserved. The Motley Fool has a disclosure policy.