5 Stocks Up 100% or More This Year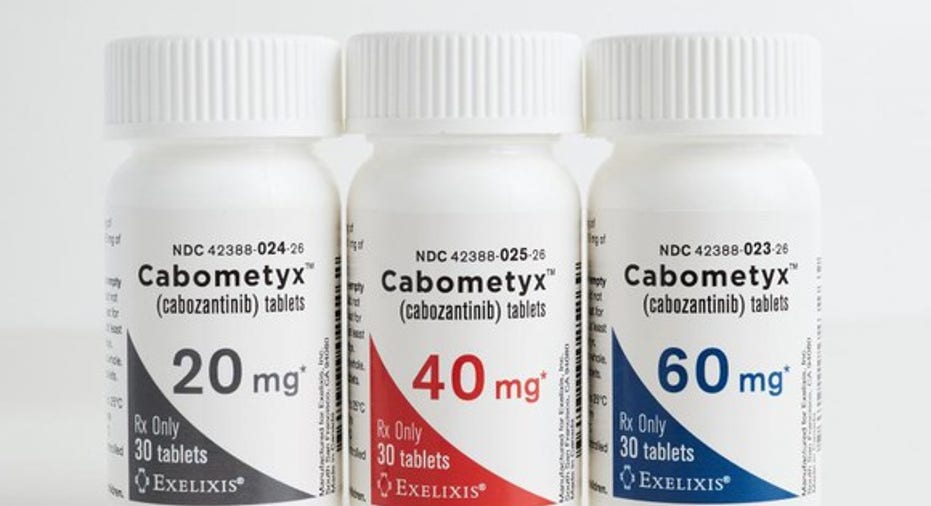 The stock market has been on a bullish run this year, thanks in part to the recent rise following the U.S. election and encouraging numbers for U.S. GDP growth and jobs creation. Year to date, theS&P 500 and Nasdaq are each up around 7.5%, hitting all-time highs within the past few weeks.
Image source: Getty Images.
While that growth is impressive for the broad market, it's far less impressive than the share price growth of the following five stocks, each up more than 100% so far in 2016. There were many companies within the investing universe that have reached this threshold this year, but here's why these five market movers are worth a closer look.
| Company | Market Cap | Price | Year-to-Date Change |
| --- | --- | --- | --- |
| NVIDIA | $50.7 billion | $93.90 | 185% |
| Advanced Micro Devices | $8.2 billion | $8.92 | 211% |
| Weibo | $11.2 billion | $51.60 | 165% |
| Sprint | $31.3 billion | $7.90 | 118% |
| Exelixis | $4.7 billion | $16.70 | 323% |
Data source: Google Finance, as of Nov. 28, 2016
The surging computer chip market
The semiconductorindustry seems to be in the midst of a high-growth period as some of the mostexciting new technology, that isgearing up to change the world, needs these tiny computers to power their technical features.NVIDIA (NASDAQ: NVDA) is one such company that's powering some of the biggest names in the tech space behindautonomous cars, artificial intelligence, video games, and virtual reality. NVIDIA is also one of the most powerful players in the laptop and desktop computer chip market. Its sales and earnings in the most recent quarter were up 54% and 89% year over year, respectively.
While smaller than NVIDIA,Advanced Micro Devices (NASDAQ: AMD) is also one of the important names to watch in this space and is likely to gain from the vastly expanding industry even more than it already has. Part of AMD's recent surge cameafter the company announced a deal withAlphabet, in which AMD'sRadeon GPU technology will be used in Google's cloud platform in 2017. AMD is still posting losses as it invests in future growth, but average analyst estimates are that the company will be profitable by next year.
Sprint's run up looks dubious
Wireless network company Sprint (NYSE: S) has a long history of volatile stock movements. From the company's debut in 1984 through 1999, it's rose 1,300% to a high of around $75. From there, the stock stumbled again and again down to the $3 it traded for at the beginning of this year. The stock's 2016 run, up more than 100%, is an impressive bout of regrowth in a short amount of time, but it's not dissimilar to other short-term moves the stock has made in recent years before once again falling.
Sprint also has a heavy debt load and hasn't produced an annual profit since 2006. Much of Sprint's 2016 gain came in the past month alone, and that seems to be from interest in a potential buyout or merger from another telecom or media company. While the rest of the stocks on this list look as if their 2016 surge could be just the start of longer-term gains, Sprint's future doesn't look promising.
China's social-media giant
Then there's Weibo (NASDAQ: WB), the Chinese social-media site that has traded at a relatively stable pace since its April 2014 debut before breaking out at the start of 2016 for its 165% gain so far this year.Weibo looks to be the go-to social-media channel for China, which has 720 million internet users -- about double the entire population of the United States.
Weibo has posted significant growth this year, including a 34% rise in monthly active users in the most recent quarter, year over year, to 297 million. Revenue in its recent Q3 grew 42% year over year, and earnings grew 120%.Weibo faces intense competition not only from other local companies but also from U.S. companies looking to increase penetration in the Chinese market. However, with an obvious growth trajectory that's working, a massive addressable market in China and elsewhere in the world, this company looks as if it could continue growing for years to come.
Image source: Exelixis.
The fast-growing cancer fighter
Last on the list is Exelixis Inc. (NASDAQ: EXEL), a pharmaceuticals company that takes a very technical approach to fighting cancer. Exelixis seeks to discover and develop small-molecule therapeutics for the treatment of cancer and other serious diseases, and thanks to the recent approval of a drug called Cabometyx for advanced kidney cancer, it's gaining major momentum.
Exelixis shares rose around 20% the day after the U.S. presidential election, which seems to be a result of investor sentiment that President-elect Donald Trump and the Republican Congress are unlikely to pass medication cost restrictions. Additionally, Exelixis management appears to be cost-focused and working to broaden the company's base of marketable drugs for continued long-term growth. While this company is still relatively small compared with some of its competitors - that have much more capital and a broader range of already-approved drugs -- its recent successes look promising for continued future growth.
10 stocks we like better than Sprint When investing geniuses David and Tom Gardner have a stock tip, it can pay to listen. After all, the newsletter they have run for over a decade, Motley Fool Stock Advisor, has tripled the market.*
David and Tom just revealed what they believe are the 10 best stocks for investors to buy right now... and Sprint wasn't one of them! That's right -- they think these 10 stocks are even better buys.
Click here to learn about these picks!
*Stock Advisor returns as of November 7, 2016
Suzanne Frey, an executive at Alphabet, is a member of The Motley Fool's board of directors. Seth McNew has no position in any stocks mentioned. The Motley Fool owns shares of and recommends Alphabet (A shares), Alphabet (C shares), Exelixis, and Nvidia. The Motley Fool recommends Weibo. Try any of our Foolish newsletter services free for 30 days. We Fools may not all hold the same opinions, but we all believe that considering a diverse range of insights makes us better investors. The Motley Fool has a disclosure policy.