5 Smart Investing Moves to Make in 2017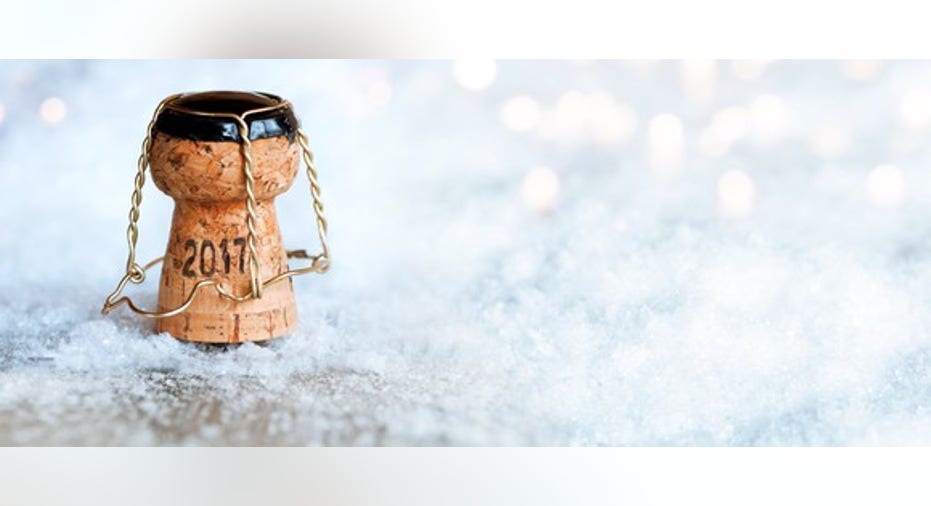 As a new year starts, investors have likely had time to reflect on their stock market triumphs and failures in 2016. In 2017, many of the old challenges will persist as new ones emerge. Let's take a closer look at five things investors should do this year to stay ahead of the market.
Image source: Getty Images.
1. Keep an eye on interest rates
U.S. interest rates are widely expected to risenext year, which could impact your portfolio in three big ways. First, dividend stocks could become less attractive than bonds as yields rise -- meaning that income stocks with historically high multiples could tumble. One vulnerable stock is tobacco giant Altria (NYSE: MO), which currently pays a forward yield of 3.6% but trades at 26 times trailing earnings -- which is much higher than its industry average of 21.
Second, higher interest rates make it harder for companies to boost their earnings with debt-fueled buybacks. Companies like Qualcomm (NASDAQ: QCOM) and Apple (NASDAQ: AAPL) might suffer because they fund their buybacks with debt, but companies like Texas Instruments (NASDAQ: TXN) -- which fully funds its buybacks with its free cash flow -- won't be affected. Higher interest rates could also reduce M&A activity due to higher borrowing costs. Lastly, higher interest rates will boost the profitability of banks, because they make savings accounts more attractive while boosting the interest collected on outstanding loans.
2. Mind the U.S. dollar
The strong U.S. dollar, which could rise further with higher interest rates, could hurt multinational companies that generate a large percentage of their revenue overseas. This means that many blue chip stocks, like Procter & Gamble, Coca-Cola, and IBM, could report widening disparities between their constant currency and "as reported" growth.
However, a strong U.S. dollar might make "All American" stocks which generate most of their revenue domestically more attractive than their multinational counterparts -- provided that their growth remains steady and valuations stay reasonable.
3. Understand the regulatory pressures
In addition to a strong dollar, regulatory pressures both at home and abroad could punish multinational companies. Back at home, President-elect Donald Trump has called out companies like Apple and General Motors (NYSE: GM) for relying too heavily on overseas labor. If these companies are forced to relocate their manufacturing facilities back to the U.S., their operating expenses could surge and hurt their bottom line growth.
U.S. companies could also keep struggling in China, where protectionist regulators have slapped American companies like Qualcomm, Microsoft, and General Motors with probes and fines over allegedly anti-competitive practices. Investors should keep a close eye on these moves, but they shouldn't panic and dump these stocks on just a few negative headlines.
4. Don't chase stocks you don't understand
These issues and other factors are causing big investors to rotate out of certain sectors and into others. For example, many institutional investors are buying energy stocks due to higher oil prices, and financial stocks in expectation of rising interest rates.
They've also been selling some big tech stocks like Facebook, Amazon, Netflix, and Alphabet. That herd-like mentality boosted many major energy and financial stocks over the past few months, but investors shouldn't follow that lead if they don't understand those stocks or sectors.
5. Simply do nothing
Buying and holding stocks isn't the same as buying and forgetting. Responsible investors should keep up with the latest news about interest rates, the dollar, and regulatory challenges, but they shouldn't sell their stocks based on headlines alone.Instead, the best move you can make in 2017 might be to simply sit still and stop trading your stocks. After all, Peter Lynch famously toldinvestors that a "watched stock never boils."
Unless something drastic happens, like the Trump Administration slapping companies with a 45% tax ongoods manufactured in China, you may be better off simply holding your existing stocks -- provided that you did your due diligence before buying them.
10 stocks we like better than Apple When investing geniuses David and Tom Gardner have a stock tip, it can pay to listen. After all, the newsletter they have run for over a decade, Motley Fool Stock Advisor, has tripled the market.*
David and Tom just revealed what they believe are the 10 best stocks for investors to buy right now... and Apple wasn't one of them! That's right -- they think these 10 stocks are even better buys.
Click here to learn about these picks!
*Stock Advisor returns as of January 4, 2017
Suzanne Frey, an executive at Alphabet, is a member of The Motley Fool's board of directors. Teresa Kersten is an employee of LinkedIn and is a member of The Motley Fool's Board of Directors. LinkedIn is owned by Microsoft. Leo Sun owns shares of Amazon.com and Qualcomm. The Motley Fool owns shares of and recommends Alphabet (A shares), Alphabet (C shares), Amazon.com, Apple, Facebook, Netflix, and Qualcomm. The Motley Fool has the following options: long January 2018 $90 calls on Apple and short January 2018 $95 calls on Apple. The Motley Fool recommends Coca-Cola and General Motors. The Motley Fool has a disclosure policy.