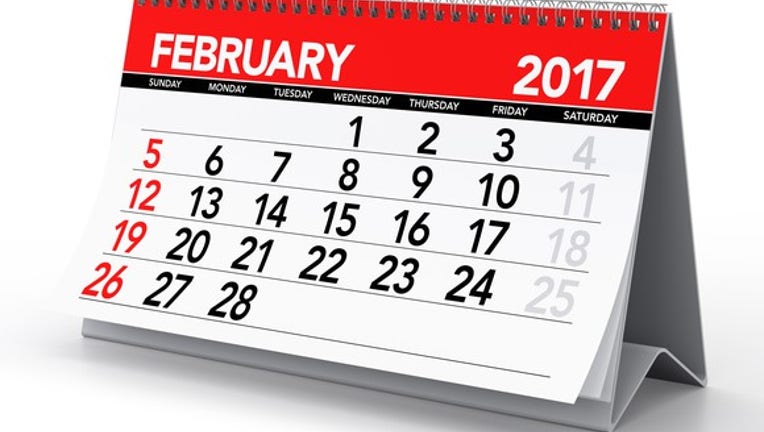 Looking to add a few thrills to your investing portfolio? Small-cap biotech stocks should be a good place to start. They come with significant risks, but the potential rewards are great. Here's why Celldex Therapeutics (NASDAQ: CLDX), Geron (NASDAQ: GERN), Halozyme Therapeutics (NASDAQ: HALO), Lexicon Pharmaceuticals (NASDAQ: LXRX), and Synergy Pharmaceuticals (NASDAQ: SGYP)are among the best small-cap biotech stocks to buy in February.
Image source: Getty Images.
Celldex: Rising from the ashes
Celldex was severely wounded after its experimental brain cancer drug Rintega failed in a late-stage clinical study. However, the small biotech was only down, not out. Celldex's pipeline includes five other candidates.
The most important of these right now is glembatumumab vedotin ("glemba"). A registrational phase 2 study evaluating glemba in treating triple-negative breast cancer is under way, and final data collection for the primary outcome measure of the study wraps up in late 2017.
Celldex should announce results from a phase 2 study of glemba in treating uveal melanoma early this year.Another mid-stage study featuring a combination of glemba and another promising pipeline candidate,varlilumab, is scheduled to be completed in November. Good news from any of these clinical trials should help Celldex rise from the ashes.
Geron: Make or break time
Geron doesn't have multiple pipeline candidates like Celldex does. Instead, the biotech has everything riding ontelomerase inhibitor imetelstat. Investors' concerns increased in September when Geron's partner, Johnson & Johnson, decided to discontinue research for a low-dosage administration of the drug in treating myelofibrosis.
Testing continued in the myelofibrosis study with a higher dosage of the drug. Another phase 2/3 clinical trial is also under way evaluating imetelstat in treatingmyelodysplastic syndromes (MDS).All eyes will be on updates from these two clinical studies in the second quarter of 2017.
It's hard to overstate the importance of these results for Geron. Positive news should send the stock soaring, but poor results could deliver a blow from which it would probably be difficult for the biotech to recover.
Halozyme: Promising pancreatic cancer drug
Halozyme has already announced both good news and bad news in 2017. The good news stemmed from encouraging results from a phase 2 clinical study evaluatingPEGPH20 in combination with Celgene's Abraxane andgemcitabine in treating advanced pancreatic cancer. The bad news was that 2017 revenue will be lower than expected.
There are at least a couple of potential catalysts for Halozyme this year. The company plans to present more data for PEGPH20 in the first half of 2017. Halozyme could also get good news from a decision by the U.S. Food and Drug Administration (FDA) for a subcutaneous formulation of Rituxan in June. Roche uses Halozyme'sproprietary recombinant human hyaluronidase enzyme in Rituxan.
The biggest opportunity for Halozyme, though, remains in the future. A late-stage study of PEGPH20 in combination with Abraxane andgemcitabine in treating pancreatic cancer is scheduled to conclude in 2019.
Lexicon: Multiple big events this year
Lexicon had initially hoped to have an approval decision by the FDA for itsexperimental oralcarcinoid syndrome drugtelotristat ethyl in November. However, the FDA pushed back its decision until Feb. 28, 2017, to have more time to review additional information for the drug. Lexicon is ready to launchtelotristat ethyl in the first quarter pending approval.
That's only the first big event for Lexicon this year, though. The company expects to announce data from a late-stage clinical study of sotagliflozinin treating type 1 diabetes in mid-2017. Lexicon also will report results from a phase 1 study of LX2761 in treating diabetes this year.
A green light from the FDA fortelotristat ethyl could be huge for the biotech. Analysts project thattelotristat ethyl could reach peak annual sales of more than $500 million if approved.
Synergy: A launch and regulatory filing on the way
Synergy just won FDA approval for its lead drug,Trulance (plecanatide), in treatingadults with chronic idiopathic constipation (CIC). The biotech plans to launch the drug later in the first quarter.
The company also reported positive results in December from two late-stage studies of Trulance in treatingirritable bowel syndrome with constipation (IBS-C). Based on these results, Synergy plans to file for U.S. regulatory approval within the next couple of months. It's possible the FDA could make a decision on the additional indication before the end of the year. If not, a decision should be forthcoming by early 2018.
Synergy's stock has given up some of its nice gains made in 2016. Considering the large potential market for Trulance, though, the stock should have plenty of room to move higher with a successful launch.
Best bet
Every one of these small-cap biotech stocks carries plenty of risk. I think Synergy is the most de-risked, though, after the FDA approval of Trulance for CIC. If you could only pick one of these stocks to buy, I'd go with Synergy.
10 stocks we like better than Synergy Pharmaceuticals When investing geniuses David and Tom Gardner have a stock tip, it can pay to listen. After all, the newsletter they have run for over a decade, Motley Fool Stock Advisor, has tripled the market.*
David and Tom just revealed what they believe are the 10 best stocks for investors to buy right now...and Synergy Pharmaceuticals wasn't one of them! That's right -- they think these 10 stocks are even better buys.
Click here to learn about these picks!
*Stock Advisor returns as of January 4, 2017.
Keith Speights owns shares of Celgene. The Motley Fool owns shares of and recommends Celgene. The Motley Fool recommends Celldex Therapeutics and Johnson and Johnson. The Motley Fool has a disclosure policy.