5 Revealing Quotes From PACCAR Inc.'s CEO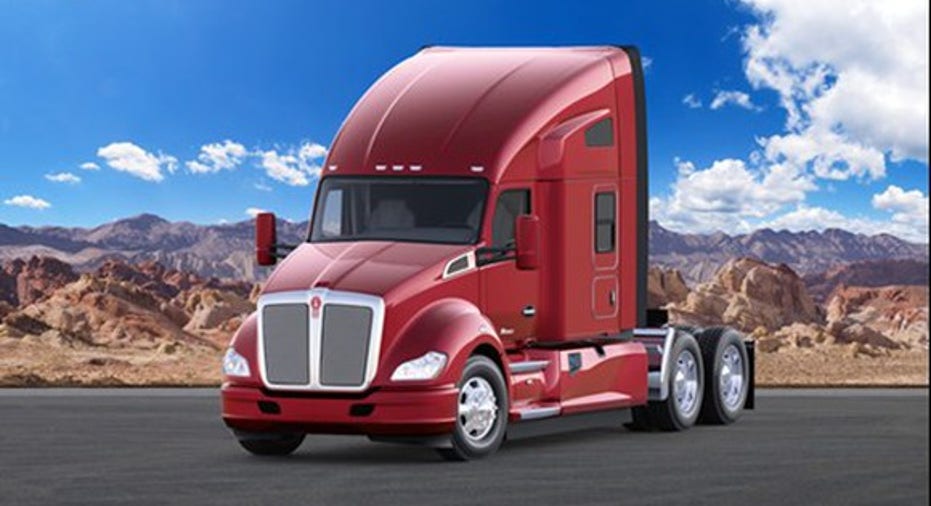 Kenworth T680 Advantage is among PACCAR's most fuel-efficient trucks. Image source: PACCAR.
PACCAR stock appears to have lost momentum after the truck maker reported a surprising loss for its first quarter around three weeks ago. While the loss was because of a one-time charge that affected several truck companies in Europe, declining sales have dimmed the chances of PACCAR's earnings hitting another record after 2015.
However, if you think PACCAR is slowing down, you probably didn't hear what CEO Ron Armstrong said during the earnings call. Not only did Armstrong reveal the name of the surprising market where PACCAR's trucks are selling fast, he also hinted at how the company is on its way to almost entirely eliminating its need to source engines from Cummins .
Take a look at the slideshow below for five such revealing quotes from PACCAR's CEO that you can't afford to miss.
5 Revealing Quotes From PACCAR's CEO from The Motley Fool.
The article 5 Revealing Quotes From PACCAR Inc.'s CEO originally appeared on Fool.com.
Neha Chamaria has no position in any stocks mentioned. The Motley Fool owns shares of and recommends Cummins and Paccar. Try any of our Foolish newsletter services free for 30 days. We Fools may not all hold the same opinions, but we all believe that considering a diverse range of insights makes us better investors. The Motley Fool has a disclosure policy.
Copyright 1995 - 2016 The Motley Fool, LLC. All rights reserved. The Motley Fool has a disclosure policy.