5 Reasons Celgene Will Be a Top Biotech Stock for the Next Decade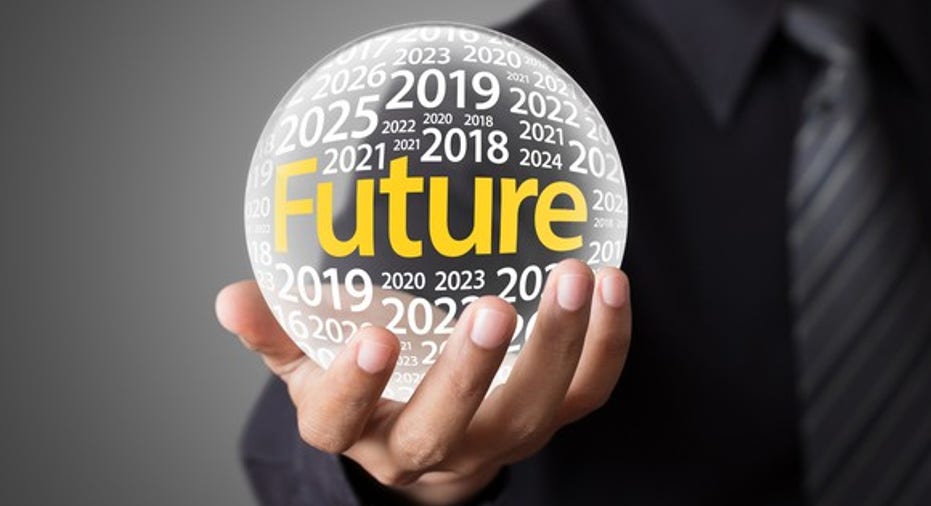 What happens to Celgene (NASDAQ: CELG) after Revlimid runs its course?
The big biotech projects strong growth through 2020, but much of its revenue will still come from its wildly successful blood cancer drug. However, the first generic competition for Revlimid will enter the U.S. market in 2022.
Don't think for a second that Celgene's growth will stop after Revlimid loses steam. Here are five reasons why Celgene will remain a top biotech stock for the next decade -- and probably beyond.
Image source: Getty Images.
1. Celgene will remain strong in the blood cancer market
Just because Revlimid will lose patent exclusivity down the road doesn't mean that Celgene will walk away from the blood cancer market. For one thing, Revlimid doesn't fully lose patent protection until 2026. Celgene negotiated a deal with Natco Pharma to allow it to market a generic version of Revlimid in the U.S. beginning in 2022 -- but only at limited volumes.
More important, Celgene has several new pipeline candidates that could be significant winners. The biotech thinks thatluspatercept could generate annual sales topping $2 billion if approved for treating myelodysplastic syndromes (MDS) and beta-thalassemia. Celgene anticipates regulatory approval could come as soon as 2019.Three other candidates shouldn't be far behind in revenue potential.
PD-L1 inhibitor durvalumab is being evaluated in phase 2 studies for MDS and acute myeloid leukemia (AML). The drug is also in early-stage testing for treating multiple myeloma, non-Hodgkin lymphoma (NHL), and chronic lymphocytic leukemia (CLL).
CC-486 is in two late-stage studies, one targeting MDS and the other targeting AML. CC-220 is also in a phase 2 study targeting systemic lupus erythematosus (SLE) and an early-stage study for treating multiple myeloma.
2. Celgene's oncology program is bigger than just blood cancer
It's easy to think about Celgene primarily in terms of blood cancer because of the success achieved by Revlimid and Pomalyst. However, the biotech's oncology program extends beyond blood cancer. Celgene has good prospects in the solid tumor area also.
Those prospects aren't limited to Abraxane. Although Abraxane has generated significant revenue for Celgene, its growth rate has fizzled. More late-stage clinical studies for the drug are in progress that hold the potential for that growth to resume.
Another significant solid tumor opportunity for Celgene is with marizomib. The candidate is being evaluated in a late-stage study for treatment of glioblastoma. Celgene thinks marizomib could potentially win approval in 2021.
3. Inflammation and immunology will be huge for the biotech
Otezla has proved that Celgene can profitably branch out into new therapeutic categories. The autoimmune disease drug racked up sales topping $1 billion last year as a treatment for psoriasis and psoriatic arthritis. More indications could be on the way: Otezla is in two late-stage studies and two phase 2 studies targeting additional autoimmune diseases.
Celgene's pipeline could be stronger in inflammation and immunology than any other area. Ozanimod stands a good chance of winning regulatory approval next year in treating multiple sclerosis (MS). Other approvals could follow in ulcerative colitis and Crohn's disease. Celgene thinks the drug could generate peak annual sales of $4 billion to $6 billion for all three indications.
What about competition from the other S1P receptor agonist already on the market for treating MS -- Novartis' (NYSE: NVS) Gilenya? Celgene believes that ozanimod has a superior safety profile than Gilenya. Novartis' drug can cause bradycardia (slowing heartbeat) and atrioventricular (AV) block. Ozanimod doesn't have these drawbacks.
In addition to ozanimod, Celgene also has two other potential blockbuster autoimmune disease drugs in its pipeline. GED-0301 and CC-220 both could reach peak annual sales of more than $2 billion. Celgene hopes to win approval for GED-0301 in treating Crohn's disease in 2019 with potential approval for CC-220 in treating lupus in 2022.
4. Cash, cash, and more cash
Celgene expects to generate over $100 billion in cash between now and 2025. One of the Celgene executives speaking recently at the Cowen healthcare conference said that the company "doesn't believe in having a lazy balance sheet."
That comment implies that Celgene won't just sit on its enormous cash stockpile that will be created in the coming years. Look for strategic acquisitions and partnerships that boost growth prospects even more than what can be seen currently.
5. Celgene can rinse and repeat
Perhaps the most impressive thing about Celgene is that it has demonstrated the ability to replicate its success. The company didn't rest on its laurels with Revlimid, but instead developed a strong pipeline. Celgene also made some really smart acquisitions, especially the Receptos deal that landed ozanimod.
With four current blockbuster drugs plus 19 late-stage study data readouts over the next two years, Celgene is in great position right now. Even better, the company seems ready to "rinse and repeat" down the road with new drugs and more acquisitions.
I have said before that Celgene is the best biotech stock on the planet right now. My hunch is that it will continue to be one of the best for a long time to come.
10 stocks we like better than CelgeneWhen investing geniuses David and Tom Gardner have a stock tip, it can pay to listen. After all, the newsletter they have run for over a decade, Motley Fool Stock Advisor, has tripled the market.*
David and Tom just revealed what they believe are the 10 best stocks for investors to buy right now... and Celgene wasn't one of them! That's right -- they think these 10 stocks are even better buys.
Click here to learn about these picks!
*Stock Advisor returns as of February 6, 2017
Keith Speights owns shares of Celgene. The Motley Fool owns shares of and recommends Celgene. The Motley Fool has a disclosure policy.