5 of the Best Credit Card Perks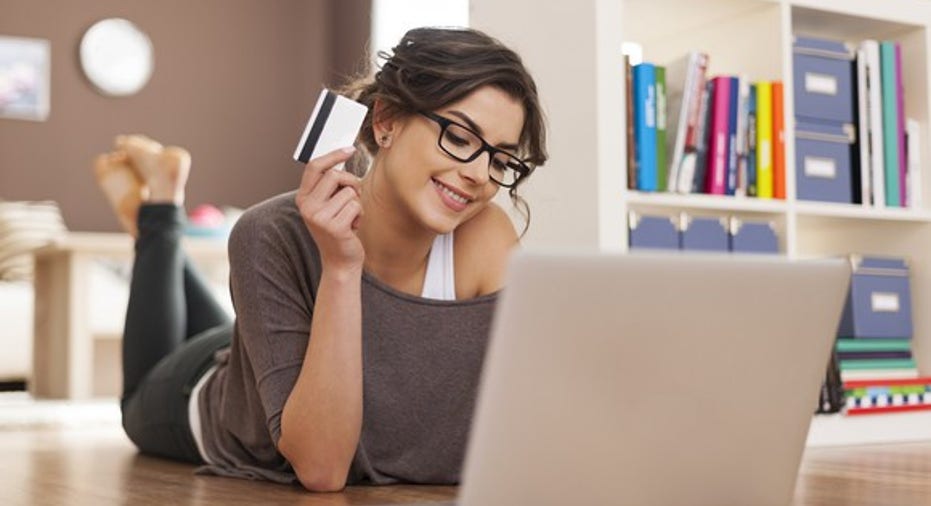 The infamous "Black Card" isn't the only credit card that gives you perks. Mainstream credit cards for people who have ordinary spending habits offer interesting bonuses like insurance for rental cars, extra rewards for keeping higher savings account balances, and refunds if something you buy is later listed for a lower price.
Here are five of the best credit card perks available today.
Insurance for rental cars
Renting a car can feel like a hostage negotiation. The pitch usually goes like this: Pay up for collision damage waivers or risk thousands of dollars to repair a dent or scratch when you return the car.
If you come armed with a proper travel card, you can relax at the rental desk. Many travel cards provide primary coverage in the event the car is damaged. That means the insurance from the card will step in before personal car insurance, so renters won't have to worry about years of higher premiums for a ding in a car door. Chase Sapphire Preferred is one such card.
Of course, there are some limitations to a card's insurance programs, and credit cards don't protect you from personal liability or bodily injury damage. (Real car insurance goes a long way for those kinds of major risks.) But what they can do is make sure that an errant shopping cart sailing through a grocery store parking lot doesn't set you back $4,000 and ruin your vacation, which, frankly, is quite a benefit.
Many credit card perks pay off regardless of how much you spend. Image source: Getty Images.
Saving on bank fees
The only thing worse than coming home from a vacation to see a big credit card bill is having to pay an added layer of charges on top. Many of the best travel cards waive foreign transaction fees that other cards charge, saving you 3% or more on every purchase made overseas.
It may be smart to apply for a card free of foreign transaction fees before planning your next international trip. Besides the fee savings, carrying a card is a lot safer than carrying cash, an overlooked benefit of plastic over paper money.
Perks for saving and investing
Some cards like BankAmericard Travel Rewards give perks for keeping bigger balances in a checking or savings account. This card gives Bank of America and Merrill Lynch customers up to 75% more in rewards for meeting certain minimum balance requirements on their savings, checking, or investment account.
The difference can be substantial. When maximized, the BankAmericard Travel Rewards card pays out to the tune of 2.62 points per dollar spent, equating to a rewards rate of 2.62%, one of the highest payouts for an everyday purchase card. There aren't any asterisks, either. Points can be redeemed for travel through statement credits, so it's not a case where a high rewards rate is offset with higher prices for plane tickets or hotel stays.
Never miss a lower price
It's all too common that people make a major purchase only to see a lower advertised price just days or weeks later. So-called "purchase protection" plans refund the difference if an item you purchase is advertised at a lower price in the future. All Discoverand Citi credit cardsoffer this benefit, as do a few Chase credit cards.
Of them, Citi makes it the easiest with its Citi Price Rewind tool, which automatically scours for lower prices 60 days after you make a registered purchase. The savings can certainly add up, as the program paid out $8.6 million in 2016 alone. Luckily, you don't need to open a new account to get the benefit -- every Citi card qualifies.
Free phone insurance
Have a habit of smashing your cellphone? Some Wells Fargo Consumer Credit Cards offer $600 of protection for damaged and stolen phones, subject to a $25 deductible. The insurance covers up to four phones on one line when the monthly cellular bill is paid with an eligible Wells Fargo card.
In many cases, this free benefit is better than the insurance or warranties (AppleCare+, for example) that many people pay for, as the $25 deductible is much lower than other programs' deductibles of $200 or more.
5 Simple Tips to Skyrocket Your Credit Score Over 800!Increasing your credit score above 800 will put you in rare company. So rare that only 1 in 9 Americans can claim they're members of this elite club. But contrary to popular belief, racking up a high credit score is a lot easier than you may have imagined following 5 simple, disciplined strategies. You'll find a full rundown of each inside our FREE credit score guide. It's time to put your financial future first and secure a lifetime of savings by increasing your credit score. Simply click hereto claim a copy 5 Simple Tips to Skyrocket Your Credit Score over 800.
Jordan Wathen has no position in any stocks mentioned. The Motley Fool has no position in any of the stocks mentioned. The Motley Fool has a disclosure policy.