5 Key Takeaways From Anavex Life Sciences' Second-Quarter Earnings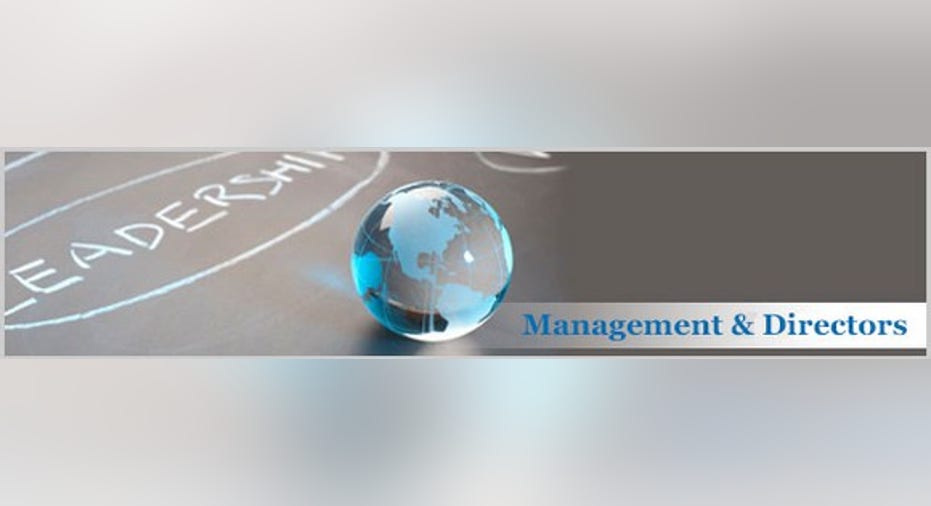 Alzheimer's treatment developerAnavex Life Sciences reported fiscal second-quarter earnings on Wedneday, and the company exceeded analysts' low expectations. Without any products to sell, there was no revenue to report, but investors will be glad to know the company "beat" consensus estimates by $0.10, posting a loss of just $0.06 per share.
The market reacted positively to the earnings beat to begin the day, but the stock finished Wednesday's session down more than 2.6% on what was an overall bad day for the biotech sector, and the losses continued through Thursday. TheiShares Nasdaq Biotechnology ETF -- of which Anavex is not a component -- finished Wednesday down 3%.
Takeaway No. 1: No comments
Like many investors, I assumed management had revealed something during the earnings call that poured water on what looked like a great quarter in the press release.You'd think management would be thrilled to elaborate on all of the advancements its program made over the past three months, but it didn't conduct an earnings call.
I'm as surprised as you are. By market cap, this company is worth over $150 million dollars. I've never heard of a company that size that doesn't conduct conference calls to discuss earnings.
I reached out to the Anavex's investor relations department and its public relations company to see if I simply couldn't find the webcast from the call. Neither responded, but I received this reply from its investment relations consultant:
Investment banks appreciate some prepared statements and a little Q&A each quarter. Anavex's lack of earnings calls is hard to understand, but its ultra-low 3.93%level of institutional ownership isn't.
Takeaway No. 2: Still no news of a partner
Anavex finished March with a little less than $12 million in cash and plans to execute a blinded, randomized, placebo-controlled trial to support a potential FDA application for treatment of Alzheimer's with 2-73, its only clinical-stage candidate.The last time I asked, Anavex's PR company said the company was "open" to collaboration, but it would not comment on whether it had received any offers.
There was no mention of a partnership in the release, which should have investors more than a little concerned. The company has racked up a deficit of more than $69 million since its inception, and so far it has sponsored one open-label dose determination trial with 32 patients in Melbourne,which has recently been extended with the same patients for two more years.
Anecdotal results have been incredible. The entire Alzheimer's community looks forward to seeing how 2-73 performs against a placebo in a larger study, but given the company's lack of resources, I don't see how it can move forward with a pivotal trial on its own.
Open-label studies are relatively easy and inexpensive. Hiring independent data monitors to keep patients and healthcare providers in the dark about which patients are receiving a placebo and which are getting the experimental drug raises the expense. Adding multiple locations raises the expense even further, which brings us to the next takeaway investors won't be happy about.
Takeaway No. 3: Share dilution
If you're holding Anavex stock, I'm afraid you saw your slice of any potential profits continue to dwindle. There were 34.65 million common shares outstanding at the end of 2015,and by the end of this March, that number had grown another 3% to 35.70 million shares.
Through an unusual arrangement, Anavex won't have as much trouble finding someone to buy those shares as most companies would. Last October, Anavex entered an interesting agreement with Chicago'sLincoln Park Capital Fund, LLC. Under the $50 million purchase agreement, Lincoln Park is obligated to purchase up to 50,000 shares of its common stock, for a total purchase not exceeding $2 million whenever Anavex asks it to, over a period of three years. In consideration for such convenience, Anavex issued Lincoln Park 180,000 shares of common stock and will issue up to another 90,000 shares as Lincoln Park reaches the full $50 million commitment.
Even though Anavex hasn't announced the dosing of a single patient in the larger phase 2/3 trial it has planned, it has already recorded $6.7 million in operating expenses during the six months ended this March.At an annualized rate of $13.4 million, Anavex will burn through all of its cash before it even gets to executive compensation, never mind a phase 2/3 Alzheimer's trial.
Takeaway No. 4: Unusual management team
Luckily, there are only two named executive officers. First, of course is the CEO, Christopher Missling, Ph.D. He was appointeddirector, president, chief financial officer, secretary, and treasurer a few years ago. Having so many roles must be exhausting, and I'm sure he deserved every penny of the $3.74 million in total compensation he received last year. If he earns a similar amount this year, he'll need to put Lincoln Park on speed dial.
The only other named officer is the principal financial officer, Sandra Boenisch. She was appointed last October, after the end of fiscal 2015, so we can't gauge her total compensation package yet. As a former employee of the Canadian branch of Anavex's external auditor, BDO,Boenisch has some valuable accounting experience. Luckily, her base salary of $78,000 Canadian dollars won't require too many calls to Lincoln Park.
Takeaway No. 5: No laboratory?
The only long-term asset listed on the company's balance sheet at the end of March was "Equipment," valued at $755 dollars. For a company with a burgeoning preclinical (i.e., still in the laboratory, not yet being tested in humans) pipeline, that doesn't seem like a great deal of laboratory equipment.
Image source: Anavex Life Sciences.
The only explanation that makes sense is that it's renting a lab, which, according to the $6.7 million in operating expenses incurred during the first half of its fiscal year, seems awfully expensive. You would think a company focused on a long-term goal such as developing a treatment for Alzheimer's disease would invest in a lab of its own to cut down on those expenses over the years.
Dr. Missling has over 20 years of healthcare industry experience,so there must be a good reason the company doesn't have its own laboratory. I'd love to hear an explanation, but unfortunately, he's not taking, or making, any calls.
The article 5 Key Takeaways From Anavex Life Sciences' Second-Quarter Earnings originally appeared on Fool.com.
Cory Renauer has no position in any stocks mentioned. You can follow Cory on Twitter @coryrenauer or connect with him on LinkedIn for more healthcare industry insight. The Motley Fool has no position in any of the stocks mentioned. Try any of our Foolish newsletter services free for 30 days. We Fools may not all hold the same opinions, but we all believe that considering a diverse range of insights makes us better investors. The Motley Fool has a disclosure policy.
Copyright 1995 - 2016 The Motley Fool, LLC. All rights reserved. The Motley Fool has a disclosure policy.