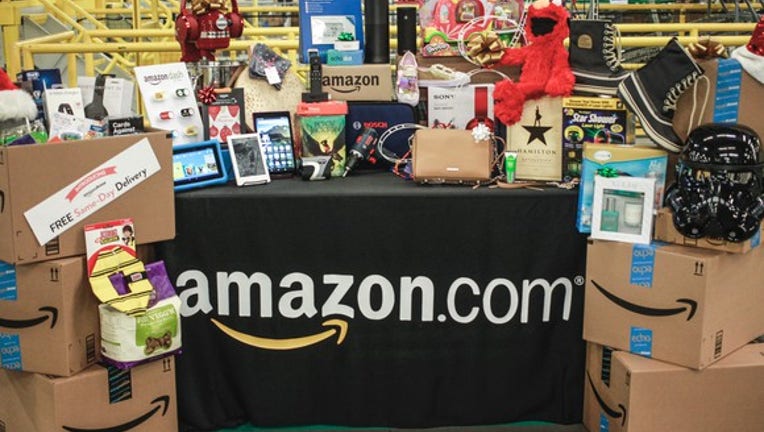 Amazon (NASDAQ: AMZN) provided another strong earnings report when it posted its first-quarter earnings results at the end of April. The company generated $35.7 billion in sales last quarter, up 23% year over year. Net income increased 41% to $724 million.
Following the earnings report, CFO Brian Olsavsky and other members of Amazon's management answered questions from analysts. Here are five key takeaways from Olsavsky's answers on the earnings call.
Image source: Amazon.
Prime is still growing strong
Amazon ended 2016 without giving an exact growth figure for Prime membership growth like it had in each of the previous two years.Nonetheless, Prime appears to be growing relatively quickly, and that strength continued into the first quarter.
The numbers back that claim up. Amazon's unearned revenue increased 45% year over year. Retail and subscription services revenue climbed 52%. Both offer strong indicators of Prime subscription growth.
Investing so much it hurts
Amazon's North America operating margin fell about 65 basis points year over year last quarter. While that might not sound like a lot, it's pretty significant when margins are as thin as Amazon's. The company's operating margin in North America was just 2.8% for the first quarter. Olsavsky says the lower margin is due to spending more on growing the company.
Amazon continues to invest in its Alexa digital assistant, Echo products, and Prime Video. It's also working to expand other Prime benefits such as Prime Music, Prime Now, and Amazon Fresh. Additionally, it's spending a lot on building out its fulfillment network both in North America and the rest of the world.
Fulfillment centers aren't cheap, but they're very necessary
One of the biggest factors in Amazon's capex growth is its decision to continue opening new fulfillment centers. Capex increased 51% year over year mostly to build out the fulfillment capacity. Amazon built 23 new fulfillment centers in the second half of last year, and some of the cost of getting them up and running carried over to the first quarter. Amazon also continues to build out new capacity.
The main thing driving Amazon's need for more capacity is the growth of the Fulfilled by Amazon program.
Olsavsky also noted that the robotics technology in the new fulfillment centers is more capital-intensive upfront. In the long run, however, it reduces total costs.
Still interested in brick-and-mortar
Amazon made a big splash last year when it introduced Amazon Go, a new small-format grocery store where you just grab what you want and go. The company also has a total of six brick-and-mortar bookstores now, and it's experimenting with other physical retail formats.
Amazon's plans for brick-and-mortar are relatively small right now compared to its dominant online presence. Its efforts could, however, turn into another major growth driver as it brings its retail and customer service expertise to physical stores. At the very least, the physical stores act as a marketing tool for its online store.
Advertising still growing
Amazon's advertising business is quickly growing very large. The company's other revenue, which primarily consists of advertising and co-branded credit card sign-ups, increased 58% year over year. Olsavsky says the company benefits from its sizable customer base.
Amazon is still in the early days of its advertising business, but with its scale and customer data, it has the potential to be huge.
Overall, Amazon posted another great quarter with some promising commentary from management.
10 stocks we like better than AmazonWhen investing geniuses David and Tom Gardner have a stock tip, it can pay to listen. After all, the newsletter they have run for over a decade, Motley Fool Stock Advisor, has tripled the market.*
David and Tom just revealed what they believe are the 10 best stocks for investors to buy right now... and Amazon wasn't one of them! That's right -- they think these 10 stocks are even better buys.
Click here to learn about these picks!
*Stock Advisor returns as of May 1, 2017
Adam Levy owns shares of Amazon. The Motley Fool owns shares of and recommends Amazon. The Motley Fool has a disclosure policy.