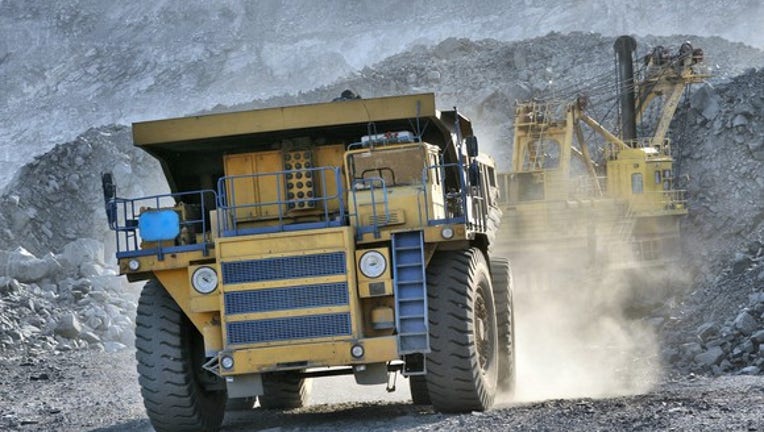 After posting fourth quarter results that were well received by Wall Street, management at Cliffs Natural Resources (NYSE: CLF) had some sharp words for the industry, as has been the case ever since new management took over a couple years ago. Not only did management tout its efforts to reduce debt and make the company a better operator in the iron ore business, management also talked about some important developments in the industry as a whole that any investor with a stake in the iron ore and steel making business needs to know.
Here are several quotes from Cliffs' most recent conference call that give a pretty good summation of how management sees the industry and the company itself evolving over the coming years.
Image source: Getty Images.
The insurmountable issue is looking surmountable
It was only a couple years ago that Cliff's debt load looked like it was going to eventually sink the company. What's even worse was the assets purchased with that debt were wildly unprofitable. That was then, this is now. As part of new CFO Tim Flanagan's statement, it looks as though Cliffs has put itself into a position such that fears of insolvency are behind it.
Iron ore returning to normal (if there is such a thing)
Cliffs' CEO Laurenco Goncalves is definitely in the running for CEO that is least afraid to speak his mind. Every quarter his statements on the iron ore market are both acerbic and enlightening. Here's Goncalves' most recent statement on the state of the iron ore industry today and what it means for Cliffs and other miners.
High inventories are a red herring
One thing that consistently gets pointed to as a bearish case against iron ore is the high levels of iron ore inventory in China today. The theory is that, as the worlds largest manufacturer of steel, companies there drawing down inventory instead of buying iron ore would cause iron ore prices to slump again.
One thing that Goncalves pointed out is that it's not so much the size of the inventories that matter as much as the type of inventory that is being held:
This is one of those kind of topics that some beginner investors might not consider when looking at the iron ore market. The type of iron ore does matter. If pollution control really does become the priority that China's government has claimed it to be, then it's entirely possible that those large stockpiles of low grade iron ore will not get used.
An unspoken benefit of a Trump presidency
Most Wall Street analysts out there talking about the benefits of a Trump presidency have pointed to corporate tax rates and stricter trade policies. What Goncalves is hoping for, though, is that the new administration will crack down on companies that are skirting around current trade regulations.
Several of Trumps cabinet picks have been involved in the steel industry for some time, and understand the dynamics of the market. As with everything President Trump, it's too soon to tell if this actually will happen.
The future of Cliffs
Slowly but surely, the U.S. steel making industry has been shifting from the traditional blast furnace model to more modern techniques such as using electric arc furnaces and direct reduced iron rather than typical fines or pellets. One analyst on the call asked Goncalves about the possibility of supplying the U.S. market with Direct reduced iron grade pellets, specifically to Nucor's (NYSE: NUE) facility in Louisiana. Here's what he had to say on the topic:
Cliffs is making the right moves: It's getting its balance sheet back into fighting shape, and positioning itself to better serve the needs of the North American steel industry with its investments in direct reduced iron. While there are some logistical challenges, Cliffs is in much better shape to serve the current and future needs of the steel industry.
10 stocks we like better than Cliffs Natural ResourcesWhen investing geniuses David and Tom Gardner have a stock tip, it can pay to listen. After all, the newsletter they have run for over a decade, Motley Fool Stock Advisor, has tripled the market.*
David and Tom just revealed what they believe are the 10 best stocks for investors to buy right now... and Cliffs Natural Resources wasn't one of them! That's right -- they think these 10 stocks are even better buys.
Click here to learn about these picks!
*Stock Advisor returns as of February 6, 2017
Tyler Crowe owns shares of BHP Billiton, Cliffs Natural Resources, and Nucor. The Motley Fool owns shares of Cliffs Natural Resources and Companhia Vale. The Motley Fool recommends Nucor. The Motley Fool has a disclosure policy.