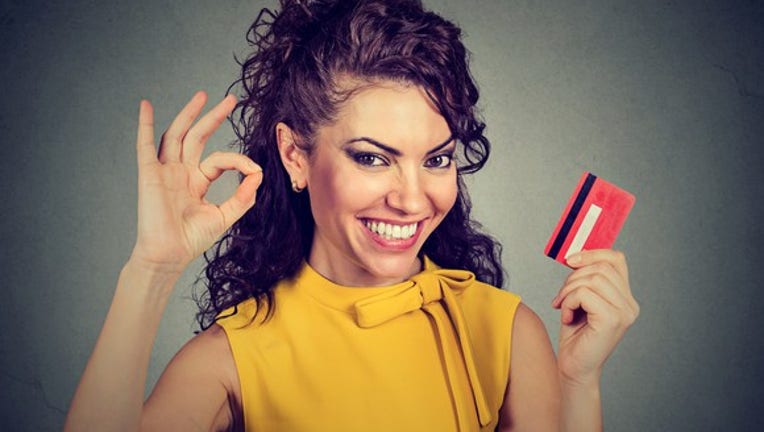 I have always advocated doing everything possible to pay off credit card balances; it's good financial management and the ticket to a strong FICO credit score.-- Suze Orman
Credit cards will often win customers with features such as cash back or no balance-transfer fees. There's another feature that's becoming more common among cards, and it's one that should appeal to lots of people: free credit scores.
Image source: Getty Images.
As Suze Orman noted above, credit scores -- of which FICO scores are the most commonly used -- can be extremely influential in your financial life. Whether you're digging out of debt and trying to boost your score, or just want to be reassured now and then that it's remaining high, it can be quite handy if your credit card gives you regular access to your score.
Here's a review of credit scores, in general, as well as a look at a handful of outstanding credit cards that offer free FICO scores.
Credit score basics
It's true that, by law, we're all entitled to a free copy of our credit reports annually from each of the three main credit agencies -- visit AnnualCreditReport.com to order yours. But your credit report is different from your credit score, and the report won'ttypically come with the score.
Your credit report offers lots of details on your debts and repayment history, as well as a look at the credit you have, such as through credit cards. Credit scores are based on the information in credit reports, though, so the reports are important and worth checking, especially to spot and then correct errors. (You can also improve your score by paying bills on time and paying down debts.)
A high credit score will get you lower interest rates when you want to borrow. The table below shows just how much of a difference that can make, reflecting recent interest rates for someone borrowing $200,000 via a 30-year fixed-rate mortgage:
Source: MyFICO.com,as of late March 2017.
Image source: Getty Images.
Great credit cards with free credit scores
Without further ado, here are five excellent credit cards that offer FICO scores for free.
Be sure to read the fine print and terms for any card you're thinking of signing up for, as there may be details making each card more or less attractive. Some, for example, may limit how big a balance transfer you can make, while others might offer an enticing sign-up bonus. Many great cards require a good or great credit score, too -- so you might want to beef up your score before applying.
5 Simple Tips to Skyrocket Your Credit Score Over 800!Increasing your credit score above 800 will put you in rare company. So rare that only 1 in 9 Americans can claim they're members of this elite club. But contrary to popular belief, racking up a high credit score is a lot easier than you may have imagined following 5 simple, disciplined strategies. You'll find a full rundown of each inside our FREE credit score guide. It's time to put your financial future first and secure a lifetime of savings by increasing your credit score. Simply click hereto claim a copy 5 Simple Tips to Skyrocket Your Credit Score over 800.
Selena Maranjian owns shares of Amazon and JPMorgan Chase. The Motley Fool owns shares of and recommends Amazon. The Motley Fool has a disclosure policy.