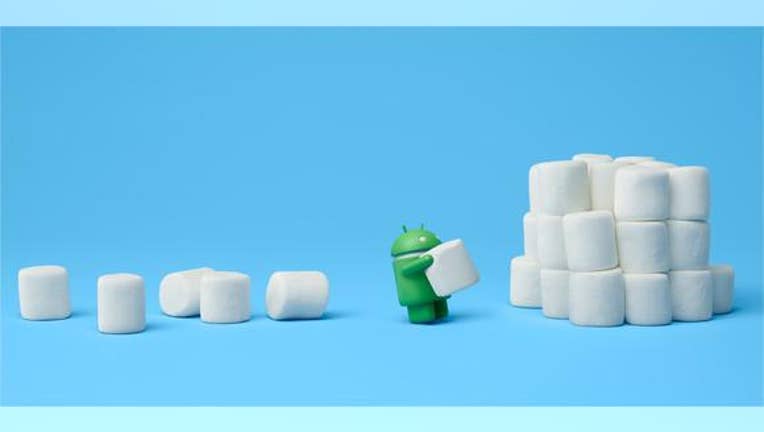 Google parent Alphabet finished last quarter with $18 billion in cash and equivalents, $46 billion in marketable securities, and $73 billion in overseas cash and securities. With that massive cash hoard, Alphabet can buy plenty of companies to expand Google's ecosystem.
A recent Re/code reportclaimsthat's precisely what the company plans to do, and that it's already compiled an "early working list" of potential acquisition targets. Let's take a look at five interesting companies on that list, and how they could help Google challenge its rivals.
Source: Google.
ShopifyShopify provides a cloud-based e-commerce platform for small- to medium-sized businesses. Its software enables companies to design, set up, and manage their own online stores, as well as accept credit cards, view incoming orders, and review completed transactions.
Shopify finished last quarter with 243,000 merchants -- a 21.5% jump from the previous quarter. Monthly recurring revenue rose 71% annually, to $11.3 million, while client GMV (gross merchandise volume) soared 109%, to $2.8 billion.
Subscriptions revenue from its software platform rose 70%, to $34.6 million, while merchant solutions revenue from its payments system surged 140%, to $35.6 million. Shopify's total sales nearly doubled, to $70.2 million, beating estimates by $9 million. But like many fast-growing cloud companies, Shopify isn't profitable, and its net losses are widening.
With an enterprise value of $1.9 billion, Shopify would be an easy purchase for Google. Google could then use Shopify's features to enhance Google Wallet, Android Pay, and Google Express to improve its overall position in mobile payments and e-commerce.
Source: Google.
Callidus SoftwareCallidus Software provides cloud-based sales, marketing, learning, and customer-experience solutions to companies. Its CallidusCloud platform helps companies gauge overall sales effectiveness and sales performance.
Callidus posted annual sales growth of more than 20% for five consecutive quarters. Last quarter, sales rose 22.7% annually, to $46.8 million, beating expectations by $0.2 million. SaaS (software as a service) revenue rose 34%, to $32.6 million, fueled by consistent demand for CallidusCloud and its acquisition of healthcare insurance and compliance education content provider Bridgefront. Services and license revenue rose 10%, to $10.8 million. But like Shopify, Callidus also remains unprofitable on a GAAP-adjusted basis.
Callidus' enterprise value of $745 million makes it a lightweight purchase for Google, which could integrate CallidusCloud into Google Apps for Business. The addition of those features, which work with Salesforce's industry-leading CRM platform, can help Google compete more effectively against Microsoft's SaaS enterprise offerings, which include Office365 and Dynamics CRM.
Xactly, Namely, and MetavineGoogle could also beef up that system to include payroll services by acquiring Xactly and Namely. Xactly, which has an enterprise value of just $140 million, provides cloud-based employee-compensation software, while privately held Namely is a cloud-based HR software firm.
More from The Motley Fool
It could additionally expand its enterprise presence by acquiring privately held Metavine, which provides cloud services that help companies develop business apps. Namely has raised $108 million in three rounds of funding, while Metavine has raised $5.5 million so far.
Focusing on the cloud, e-commerce, and enterprise marketsGoogle's shopping list indicates that the company is interested in strengthening its cloud, e-commerce, and enterprise efforts. That expansion means that Amazon and Microsoft should start paying attention.
Synergy Research Group estimatesthat Amazon's AWS controls 31% of the cloud infrastructure market, followed by Microsoft's Azure at 9% and IBM'sBluemix at 7%. Google, which ranks fourth with a 4% share, has been trying to catch up by slashing prices and poaching customers, but it still has a long way to go.
Google's efforts to challenge Amazon in e-commerce haven't made a huge splash yet, while its cloud apps have lessthan half the market share of Office 365 among large enterprise users. Therefore, dipping into its cash hoard to invest in cloud, e-commerce, and enterprise apps might help Google catch up to Amazon and Microsoft in those critical growth markets.
The article 5 Companies on Google's Shopping List originally appeared on Fool.com.
Suzanne Frey, an executive at Alphabet, is a member of The Motley Fool's board of directors. Leo Sun owns shares of Amazon.com. The Motley Fool owns shares of and recommends Alphabet (A shares), Alphabet (C shares), Amazon.com, and Salesforce.com. The Motley Fool owns shares of Microsoft. The Motley Fool recommends Shopify. Try any of our Foolish newsletter services free for 30 days. We Fools may not all hold the same opinions, but we all believe that considering a diverse range of insights makes us better investors. The Motley Fool has a disclosure policy.
Copyright 1995 - 2016 The Motley Fool, LLC. All rights reserved. The Motley Fool has a disclosure policy.