5 Can't Miss Quotes from Enterprise Products Partners' Management Team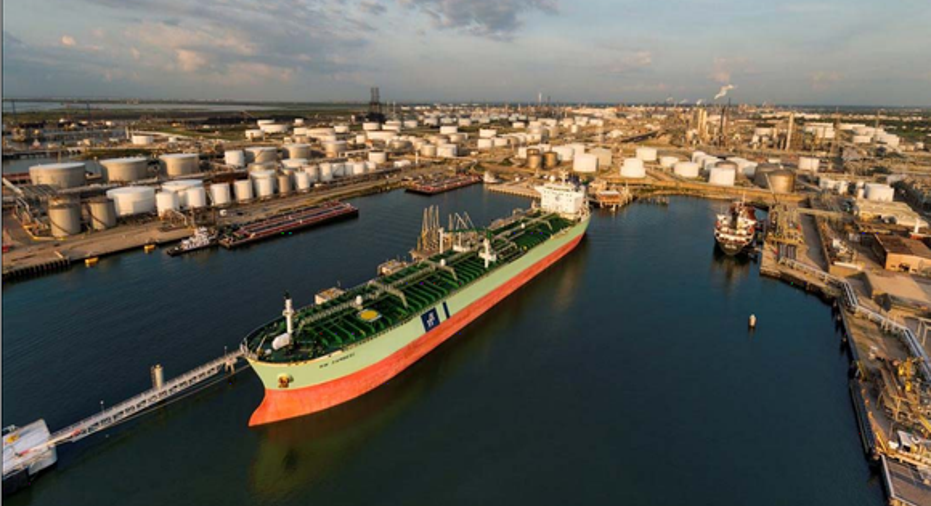 Image source: Enterprise Products Partners corporate website
There has been a lot of fear surrounding master limited partnerships and their ability to maintain their high distribution yields now that we have seen America's oil boom get knocked down a few notches. Like in any industry, though, there are the standout players among master limited partnerships that investors should follow, and Enterprise Products Partners is one of them. The company has been able to maintain a long history of consistently increasing payouts to shareholders though thick and thin.
To understand how it is able to do so, management does a pretty good job of explaining how the business ticks and what it has planned for the coming quarters. In that spirit, here are 5 can't miss quotes from Enterprise Products Partners that will help you better understand where the business is today and where it's headed from here.
Maintaining strong results
Enterprise Products Partners is just like every other energy company in the sense that it does feel the impacts of the decline in oil and gas prices. Unlike so many other energy companies, though, the company has been able to mostly insulate its bottom line result from the impacts. CEO A. James Teague summed it up rather succinctly when he gave a quick run down of the company's results.
Maintaining a high distribution coverage ratio -- greater than 1.2x -- means that the company is pulling in more than enough cash to cover its generous payout to customers. In this case, the company has been able to keep its cash coverage high enough that there are few worries the company can continue its streak of payout increases and high enough to pay for some of its growth.
Value in flexibility
One of the ways that Enterprise has been able to maintain those strong results throughout this downturn is in part because the company has an integrated network of assets that can be utilized in different ways to capture both market share and profitability. Or, as Teague put it:
This has been one of the calling cards for Enterprise as it has developed its infrastructure network. Rather than simply growing for growths sake, it has gone to great lengths to develop a network that will give the company plenty of options in how to best create value regardless of the current oil price environment.
Still solid growth to come
Speaking of growth. Enterprise still has as pretty large stable of projects in the wings that should help both give its infrastructure network greater flexibility and generate greater flows of cash. According to Teague, both this year and next investors should expect the company to put a lot of projects into service.
The real big ones to watch here are the PDH (propane dehydrogenation) plant and the Aegis pipeline. The two represent huge cash outlays that should ramp up to be major cash cows.
Keeping financing costs low
The only way for all of this development to be worth something, though, is if Enterprise can access capital through the debt and equity market. This is an issue we have seen pop up numerous times during the oil crash as companies have been forced to cut payouts and revise guidance to ensure cheaper credit is available. According to CFO Bryan Bulawa, Enterprise doesn't seem to be having that problem.
A low cost of capital like that means that it should be relatively easy for Enterprise to grow through new projects. If that number were to start to creep up, though, it would be worth your time to dig into why that is the case.
Taking advantage of the market
Another big fear for many master limited partnerships as of late is that many contracts signed with producers are starting to expire, and that gives producers either the option to go renegotiate a lower price or even go to another customer. Teague wanted to let everyone know that those companies that looked great were making easy money, but Enterprise will be looking to take their lunch money as those contracts expire.
What a Fool believes
There are a lot of reasons to like shares of Enterprise Products Partners, and some of the things that management is saying right now give even more reason to like them. As we head in to the next quarter, look to see if the company is keeping its large development projects on track and if there is any uptick in cost of capital. Those are two yellow flags that would bring Enterprise's profit train to a screeching halt.
The article 5 Can't Miss Quotes from Enterprise Products Partners' Management Team originally appeared on Fool.com.
Tyler Crowe owns shares of Enterprise Products Partners.You can follow him at Fool.comor on Twitter@TylerCroweFool. The Motley Fool recommends Enterprise Products Partners. Try any of our Foolish newsletter services free for 30 days. We Fools may not all hold the same opinions, but we all believe that considering a diverse range of insights makes us better investors. The Motley Fool has a disclosure policy.
Copyright 1995 - 2016 The Motley Fool, LLC. All rights reserved. The Motley Fool has a disclosure policy.