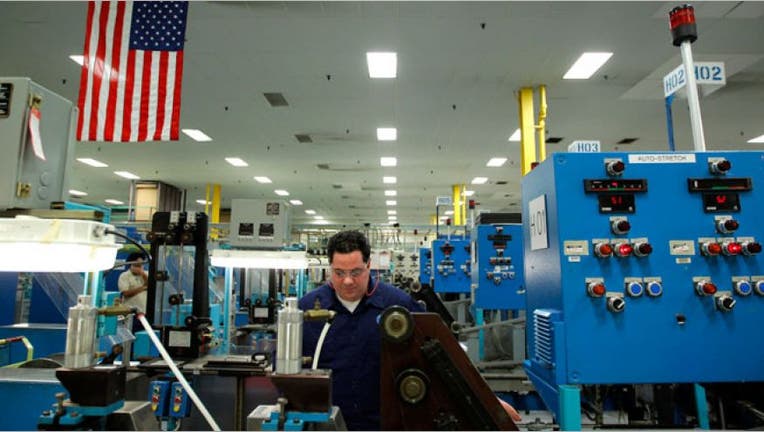 U.S. economic growth during the fourth quarter of 2015 was probably even weaker than initially reported, but not by much and the data won't be much help to anyone trying to predict how it might influence the Federal Reserve's plans for interest rates.
The GDP report, due out Friday, is the second reading of fourth quarter growth and it's expected to come in at 0.4%, a shade below the initial estimate of 0.7%.
Everyone knows the economy slowed in late 2015 so Friday's reading won't come as much of a surprise. The question is whether the weak end of the year numbers are setting the table for a strong first quarter of 2016.
"While real GDP is likely to be revised down for the fourth quarter of last year, to the extent that the slowdown is due to slower inventory accumulation, it could well boost confidence in solid growth in the first quarter of this year," said David Kelly, chief global strategist at J.P. Morgan Funds (NYSE:JPM).
The economy slowed down in the fourth quarter, pressured by an array of global factors including weakening demand in emerging markets and a strong dollar that makes U.S. exports more expensive.
As demand eased overseas late last year, U.S. companies sought to slash bloated inventories, another factor that caused fourth-quarter GDP to fall to 0.7% growth, in line with analysts' expectations for a 0.8% gain, but down from a 2% growth rate in the third quarter.
The economy grew 2.4% overall in 2015, the same as in 2014. Excluding inventories and trade, the economy grew at a 1.6% pace in the fourth quarter, the Commerce Department reported on Friday.
The weak first reading of fourth quarter growth heightened concerns that the U.S. economic recovery is once again waning. There were even growing whispers that the economy was heading toward a recession.
Of notable concern was a drop off in consumer spending growth to 2.2% in the fourth quarter, down from 3% in the prior quarter. Analysts had hoped the dramatic decline in oil prices in the latter half of 2015 would put more money in consumers' pockets, allowing them to spend more freely on consumer goods. Consumer spending, after all, represents nearly 70% of overall GDP.
That didn't happen, however. Consumers may be pocketing more money as the price of gasoline at U.S. pumps has fallen below $2 a gallon in most regions, but apparently they haven't been running out to spend it at the mall.
The same factors that held back U.S. economic growth in late 2015 have also roiled stock markets, pushing all three major U.S. indexes in correction territory earlier this year and sparking weeks of dramatic volatility.
All of these concerns will undoubtedly weigh on the Fed as central bank policy-makers mull the trajectory of interest rates moving forward in 2016. After voting to raise rates in December for the first time in nearly a decade, members of the policy-setting Federal Open Market Committee painted a fairly rosy picture of 2016 and suggested they would raise rates four more times in the upcoming year. Rates were left alone in January, to no one's surprise but a rate hike in March, which once seemed a certainty at the time, is now highly unlikely.