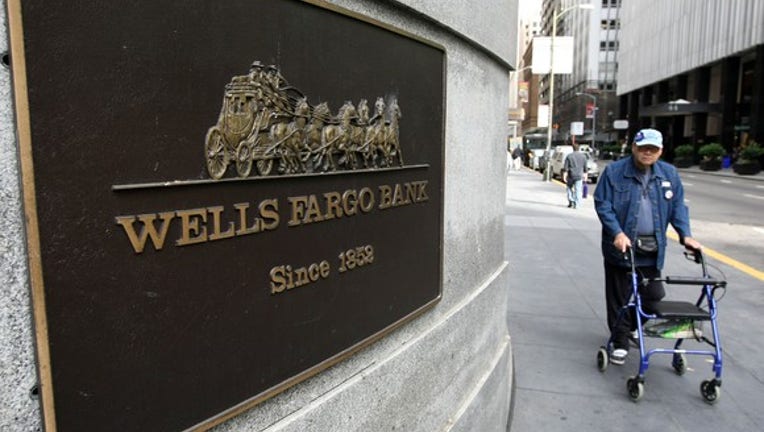 Image source: iStock/Thinkstock.
What's on the minds of Wells Fargo's executives these days? The bank's president and chief operating officer, Tim Sloan, gave analysts a glimpse into their thinking at the recent Bernstein strategic decisions conference. Below are four notable points that he made.
1. Branch banking isn't dead
The proliferation of online and mobile banking makes it tempting to conclude that branch banking will soon be a thing of the past. Not only are branches expensive to operate, but the growth of digital channels suggests that customers prefer the convenience of banking wherever and whenever they like -- be it at home on their computers or out and about on their smartphones.
But Sloan, and presumably the rest of Wells Fargo, doesn't believe that branches are going anywhere anytime soon:
2. The opportunity in wealth management
One of the themes in the financial industry over the past few years has been the desire among banks to grow their wealth management businesses. While these don't offer as wide of margins as other bank products, they require less capital than lending or capital markets units, and the revenue from managing other people's wealth is stable. The latter in particular helps to boost the valuation of a bank's shares.
Wells Fargo is no different in this regard. As it does in all 90 of its business lines, it's focused on gaining market share in its wealth management franchise. And according to Sloan, there are good reasons to believe that it will be successful at doing so:
3. Why Wells Fargo is growing its investment bank
One of the reasons that Wells Fargo's business model works so well is because the bank has long stayed away from investment banking, which, in today's regulatory environment, can reduce the amount of leverage a bank is allowed to use and increase the amount of cash and equivalents it must hold on its balance sheets. Wells Fargo has nevertheless begun venturing into this territory, as Sloan explained:
4. Additional color on Wells Fargo's profit targets
At Wells Fargo's annual investors day last month, the bank told shareholders that it has lowered its profitability targets. It reduced its full-year return-on-assets target to 1.1% to 1.4%, which is down from its previous range of 1.3% to 1.6%. It also moderated its annual return-on-equity target to a range of 11% to 14%, down from 12% to 15%.
Sloan made a point at the Bernstein conference to reassure investors that this doesn't mean that it's less optimistic about its future:
The article 4 Things Wells Fargo Wants You to Know originally appeared on Fool.com.
John Maxfield owns shares of Wells Fargo. The Motley Fool owns shares of and recommends Wells Fargo. Try any of our Foolish newsletter services free for 30 days. We Fools may not all hold the same opinions, but we all believe that considering a diverse range of insights makes us better investors. The Motley Fool has a disclosure policy.
Copyright 1995 - 2016 The Motley Fool, LLC. All rights reserved. The Motley Fool has a disclosure policy.