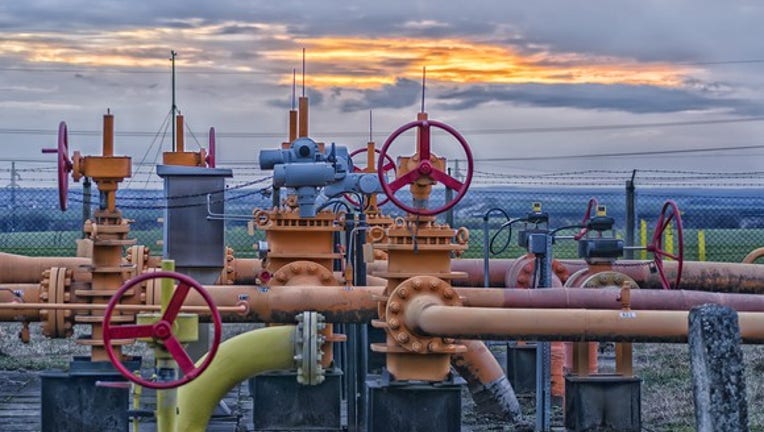 Image source: Getty Images.
Deeply indebted oil and gas producer Vanguard Natural Resources (NASDAQ: VNR) has a long road ahead of it. The company borrowed too much money on its bank credit facility before oil and gas prices crashed, and now its back is up against the wall. CFO Richard Robert detailed the company's current situation on its third-quarter conference call, noting four hurdles it must overcome in the next few months.
Absolutely no breathing room
The company's primary problem is that its banks can cut the borrowing base on that credit facility, which they have already done twice this year. After starting the year with $1.8 billion of borrowing capacity, Vanguard's now only has $1.1 billion of available credit, which is a grave problem, given that it borrowed $1.325 billion under the credit facility. Because of that, the first thing Vanguard needs to do, according to CFO Richard Robert, is "come up with a solution to repay the current $187.5 million borrowing-based deficiency." The company is currently exploring a range of options, including additional asset sales. It must do something because it will not generate enough excess cash flow at current commodity prices to make all five of the remaining $37.5 million monthly payments that are due starting in January.
Making matters worse, Robert notes that
In other words, not only does it need to come up with a quick solution for its borrowing base deficiency, but it has an upcoming interest payment on another form of debt to address early next year. However, it cannot make that payment until it has more cash because of a liquidity requirement by its banks.
If that was not bad enough, the company also has to be mindful of a third issue, which according to Robert is that
The company is facing an extreme liquidity crisis at the same time the breathing room on its financial covenants is set to shrink. As things currently stand, it will soon be out of compliance.
Finally, Robert notes that
So even if the company can chip away at its bank debt in 2017 via small non-core asset sales or other maneuvers, it faces the looming reality that the entire amount could come due in early 2018. It is unlikely that the company would be able to refinance it with bonds or new bank debt, given its current financial situation and the weak oil and gas market.
Image source: Getty Images.
All options are on the table
Given those four issues, Robert said that
Because of the tight timeline and sheer volume of debt the company must address, its primary focus right now is to sell certain non-core assets that would bolster its credit profile. The hope is that these sales can jump-start things, much like they did for Chesapeake Energy (NYSE: CHK) earlier in the year. Chesapeake got the ball rolling early, and by late February it signed or closed $700 million in asset sales. Those first transactions gave the company the liquidity it needed to start chipping away at its debt and buy time while it worked on other solutions. The net result is that Chesapeake has cut $1 billion in debt since the end of last year, while at the same time refinancing the bulk of its near-term debt maturities, which is buying it more time and flexibility to address the rest of its debt.
If Vanguard can sign a significant asset sale by the end of this year, it could put it in a better position to raise outside capital from investors or other banks. For example, thanks to its progress thus far, Chesapeake Energy recently entered into a $1.5 billion five-year term loan and issued $1.25 billion in convertible notes, which gave it the cash it needed to repay other obligations and bolster its liquidity. Options such as these will not likely be available to Vanguard at a palpable cost until it takes a concrete step to address its first few deficiency payments and the upcoming interest payment.
Investor takeaway
Vanguard Natural Resources is standing on the precipice because it has no breathing room and is running out of time. Its only hope for survival is to quickly secure some asset sales, which would provide it with cash to make its near-term debt and interest payments, as well as buy it more time and hopefully more options. That said, there's no guarantee that it can find buyers willing to pay a premium for its assets, given the current situation.
Forget the 2016 Election: 10 stocks we like better than Vanguard Natural Resources Donald Trump was just elected president, and volatility is up. But here's why you should ignore the election:
Investing geniuses Tom and David Gardner have spent a long time beating the market no matter who's in the White House. In fact, the newsletter they have run for over a decade, Motley Fool Stock Advisor, has tripled the market.*
David and Tom just revealed what they believe are the ten best stocks for investors to buy right now... and Vanguard Natural Resources wasn't one of them! That's right -- they think these 10 stocks are even better buys.
Click here to learn about these picks!
*Stock Advisor returns as of November 7, 2016
Matt DiLallo has no position in any stocks mentioned. The Motley Fool has no position in any of the stocks mentioned. Try any of our Foolish newsletter services free for 30 days. We Fools may not all hold the same opinions, but we all believe that considering a diverse range of insights makes us better investors. The Motley Fool has a disclosure policy.