4 Things To Watch in Twilio Inc's Earnings Report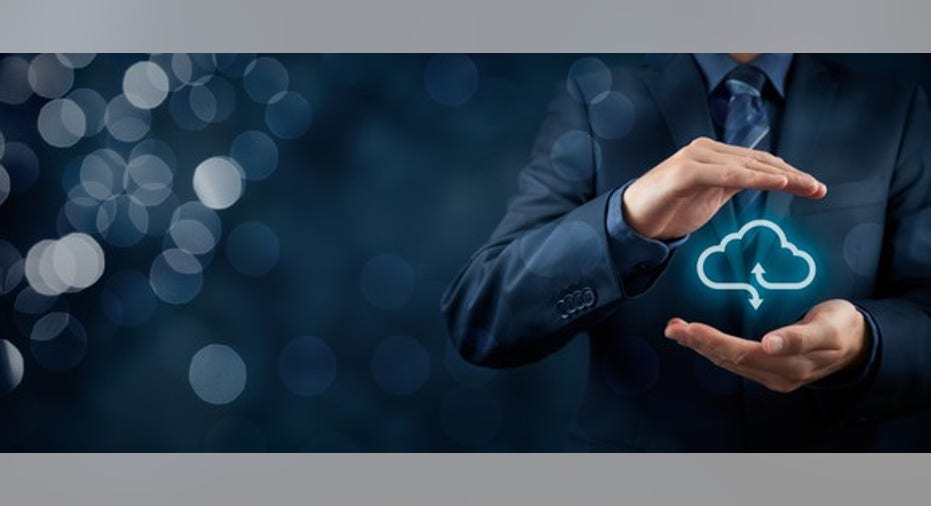 Twilio (NYSE: TWLO) has been a highly volatile stock since its IPO last June. The stock surged from its IPO price of $15 to nearly $70, then plunged back to the upper $20s on valuation concerns. But even after that decline, Twilio still trades at 10 times sales -- indicating that investors still expect big growth numbers from the cloud platform provider.
Image source: Getty Images.
To justify that premium, Twilio will probably need to crush analyst estimates and offer rosy guidance when it reveals its fourth quarter numbers on Feb. 7. Let's take a closer look at the four key things investors should look for.
1. Revenue growth
Twilio has only reported two quarters of earnings since its market debut. Its revenue rose 62% annually to $71.5 million during the third quarter, andit expects to generate $72.5 million to $74.5 million in fourth quarter revenues. That's in line with the average analyst estimate of $74.1 million. Twilio expects its full year revenue to rise 61%-62% for the full year -- compared to analyst expectations for 61% sales growth and88% growth in 2015. If Twilio misses those figures -- even by a small margin -- the stock could plummet.
Twilio's top line growth depends heavily on the growth of "no stack" app developers. These developers pay Twilio to integrate phone number and SMS services into their apps, which is cheaper and more scalable than made-from-scratch solutions. Twilio's major customers include Facebook (NASDAQ: FB), Uber, and Airbnb. The more these app users use phone number searches or integrated call and SMS services, the more fees Twilio collects.
2. Its dependence on Facebook
An ongoing concern about Twilio is its dependence on Facebook, which integrates Twilio's services into WhatsApp and Messenger. WhatsApp generated 17% of Twilio's revenues in 2015, but that percentage dropped to 10% in the first nine months of 2016. However, Facebook also added the service to Messenger this year, so its total contribution to Twilio's top line is likely much higher now.
The troubling thing about that relationship is that Facebook is a "Variable Customer Account" which has"never entered into 12-month minimum revenue contracts with Twilio." This means that Facebook doesn't need to pay Twilio a certain amount of guaranteed revenue (as many smaller customers do), and that it can stop using Twilio's services at any time. Twilio is unlikely to mention Facebook in its fourth quarter press release, but it will probably disclose the percentage of sales from WhatsApp and Messenger in the "risk factors" section of its 10-Q filing.
3. The addition of new services
Another problem with Twilio is that it doesn't generate that much revenue per customer. For example, WhatsApp haswell over a billion monthly active users, but it contributed less than $20 million to Twilio's top line during the first nine months of 2016. To generate more revenues per customer, Twilio must launch additional value-added services.
Last quarter, it launched the Twilio Enterprise Plan, which adds security, access management, and administration tools for larger organizations. It also launched Voice Insights, which analyzes data from voice application users for developers, and agreed to buy WebRTC's media processing technologies for Twilio Programmable Video -- its platform for adding real-time voice and video to mobile applications. Investors should listen in on the conference call to see how those new services are faring, and see if Twilio added any additional services during the quarter.
4. Narrowing losses
Twilio reported a non-GAAP loss of $0.04 per share last quarter, compared to a loss of $0.07 per share in the prior year quarter. Its GAAP net loss narrowed from $0.70 to $0.13. Those narrower losses are encouraging, but Twilio still expects to post a non-GAAP loss of $0.05-$0.06 for the fourth quarter, which matches analyst expectations for a $0.05 loss. Twilio expects to post a loss of $0.21-$0.23 per share for the full year, which is also in line with expectations for a $0.22 loss.
Those losses indicate how tough it is for cloud SaaS (software as a service) players to generate profits -- even with explosive revenue growth. That's often caused by the high expenses related to securing new customers exacerbated by tough competition and low price expectations. If Twilio can't narrow its losses with billions of users on its service, investors could question its ability to ever turn a profit. That, in turn, would erode its cash position -- which onlyimproved 132% in the first nine months of 2016 due to a secondary stock offering in October. If Twilio's cash position dwindles again and leads to another offering, the stock could be crushed.
The key takeaway
I've already said it before, but Twilio is a very risky stock. I personally own a small position with an average price of around $30, because I admire its growth potential and widening moat. I hope Twilio can give me reasons to boost my stake when it reports its fourth quarter earnings, but its high valuations, low revenues per customer, and lack of profitability could all throttle its near-term growth.
10 stocks we like better than Twilio When investing geniuses David and Tom Gardner have a stock tip, it can pay to listen. After all, the newsletter they have run for over a decade, Motley Fool Stock Advisor, has tripled the market.*
David and Tom just revealed what they believe are the 10 best stocks for investors to buy right now... and Twilio wasn't one of them! That's right -- they think these 10 stocks are even better buys.
Click here to learn about these picks!
*Stock Advisor returns as of January 4, 2017
Leo Sun owns shares of Twilio. The Motley Fool owns shares of and recommends Facebook. The Motley Fool recommends Twilio. The Motley Fool has a disclosure policy.