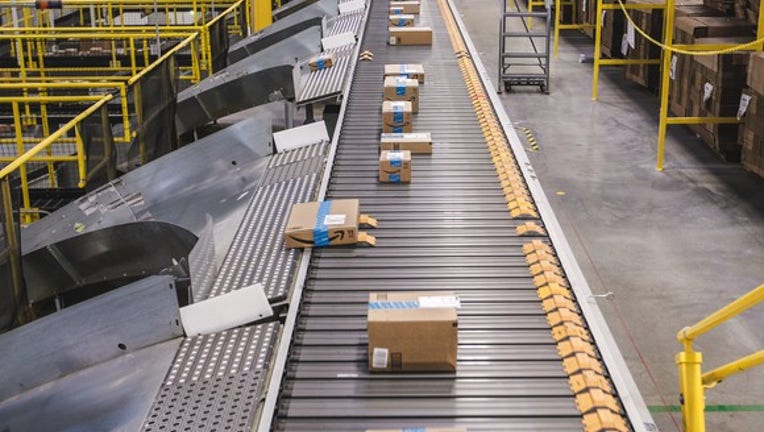 With Amazon.com (NASDAQ: AMZN) stock hitting new highs after the company's first-quarter earnings release, it's a good time for investors to look past Amazon's financial results and listen to some of the big-picture commentary from management.
Here's a look at some of the most useful excerpts from Amazon's first-quarter earnings call (via a Reuters transcript) and comments from management in the company's first-quarter press release.
Image source: Amazon.
An update on Alexa-enabled devices
When asked about how Amazon was monetizing its devices with its built-in intelligent voice assistant, Alexa, Amazon CFO Brian Olsavsky said monetization isn't the primary focus with Alexa-enabled products.
Aggressive investments
True to its historical aggressiveness in pursuing market share even when it means margins may suffer in the near term, Amazon's North America segment operating margin fell from 3.5% in the year-ago quarter to 2.8% in the first quarter of 2017 as Amazon pursued some big opportunities. Here's what Olsavsky said about this trend:
Olsvasky went on to list Alexa-enabled devices, video content and marketing, an expansion of Prime benefits, new fulfillment networks, artificial intelligence, machine learning, and services for its Amazon Web Services (AWS) customers as key areas the company is investing in heavily. "There's a lot of investment in front of us that we're optimistic about and we continue to ramp those investments," Olsvasky concluded.
Amazon wants to dominate India
In Amazon's first-quarter press release, CEO Jeff Bezos gave investors a useful look into the e-commerce giant's efforts to capitalize on the fast-growing Indian market.
Image source: Amazon.
Robots are producing amazing results
One area where Amazon continues to make significant strides in efficiency is with its robots in fulfillment center networks. Olsavsky explained the ongoing impact of robotics on Amazon's business:
Olsavsky also noted that Amazon's investments in robotics technology mean the company's latest fulfillment centers are more capital-intensive than prior versions of its warehouses, but he also said these newer fulfillment centers "generally have much better operating efficiencies and variable costs following their start up."
Between a lower operating margin, aggressive expansion in India, the rapid proliferation of its Alexa voice assistant, and more advanced and efficient robotics, the overarching theme at Amazon remains largely the same: The company wants to capitalize on all of its best long-term opportunities, even if it means lower profit margins today.
10 stocks we like better than AmazonWhen investing geniuses David and Tom Gardner have a stock tip, it can pay to listen. After all, the newsletter they have run for over a decade, Motley Fool Stock Advisor, has tripled the market.*
David and Tom just revealed what they believe are the 10 best stocks for investors to buy right now...and Amazon wasn't one of them! That's right -- they think these 10 stocks are even better buys.
Click here to learn about these picks!
*Stock Advisor returns as of May 1, 2017.
Daniel Sparks has no position in any stocks mentioned. The Motley Fool owns shares of and recommends Amazon. The Motley Fool has a disclosure policy.