4 Stocks to Watch in July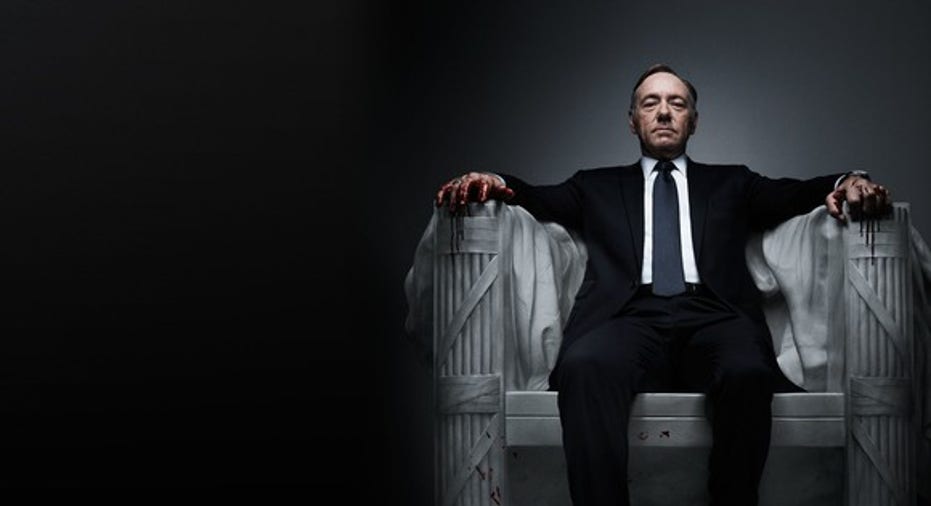 Many major companies are preparing to report quarterly results over the next few weeks. Investors will have a lot of information to digest, and big moves are possible if the numbers don't line up with expectations. Here's a look at four stocks that investors should pay close attention to in July.
Apple
Image source: Apple.
Apple suffered from its first year-over-year decline in iPhone sales during the second quarter, triggering concerns that the lucrative business has peaked. The third quarter, results for which Apple will report after the market close on July 26, is unlikely to be much better. Apple expects revenue to fall by as much as 17% year over year.
A new iPhone is coming later this year, which could help turn things around. But there are multiple trends working against Apple. The smartphone market has slowed down, with single-digit unit growth expected this year. The end of two-year contracts and subsidies in the U.S. has changed the incentives associated with buying and upgrading smartphones. And mid-range phones, long inferior to the iPhone, are closing the gap in terms of quality.
Given these headwinds, Apple is increasing focus on its services business, which is driven by a massive user base. Services represented about 12% of total revenue during the second quarter, big enough to be meaningful, but small enough to be unable to offset declining iPhone sales. Apple stock has been volatile so far this year, and any surprise -- positive or negative -- could cause a major swing in the stock price.
Intel
Image source: Intel.
Despite a slumping PC market, Intel still expects to grow revenue this year, driven by its profitable data center business. The company will report second-quarter results after the market close on July 20, and investors will want to see Intel hit its aggressive data center growth target ofaround 15% each year.
Intel saw its client computing unit volume drop by 15% year over year during the first quarter. This segment includes PCs as well as tablets and phones, and much of this decline was driven by a 44% drop in tablet sales (by unit). The company spent 2014 subsidizing its tablet chips in an effort to gain market share, but that strategy turned out to be a mistake, with the company wasting billions of dollars with little to show for it.
Intel's new strategy is aimed at the cloud. Intel has essentially given up on the smartphone market, and instead it's trying to maintain its dominance in the server chip market while expanding into accelerators and memory. Intel bought FPGAcompany Altera last year, and it recently started shipping its Knights Landing accelerator chip in volume. 3D XPoint, a new type of memory, will be available from Intel in the form of solid-state drives later this year. Intel expects the data center segment to be its main growth engine going forward.
International Business Machines
Image source: IBM.
After 16 quarters of year-over-year revenue declines, International Business Machines will likely make it 17 when the company reports second-quarter results after the market close on July 18. Many of its legacy businesses are in decline as IBM shifts resources to areas like cloud computing and analytics, and a strong U.S. dollar isn't helping.
Shares of IBM have recovered over the past few months, but the company will need to continue its transformation for those gains to stick. IBM's strategic imperatives -- what it calls its growth businesses -- represented 37% of the company's revenue over the past 12 months. During the first quarter, this collection of businesses grew revenue by 17% year over year adjusted for currency. But this growth wasn't enough to counteract weakness elsewhere, leading to a 2% decline in currency-adjusted revenue overall.
With Brexit adding to the dollar's strength, more currency woes could be in store for IBM. Investors should listen to the company's conference call for an update on the expected effect of foreign-exchange rates this year. The company's outlook will also be closely watched. IBM reiterated its full-year earnings guidance last quarter, and a cut to that guidance would likely send the stock tumbling.
Netflix
Image source: Netflix.
Netflix surprised analysts with weak guidance for subscriber growth when it reported first-quarter results, and concerns about the company's growth prospects and profitability have driven the stock lower. Netflix stock is down about 17% year to date, and a big move is possible when the company reports its second-quarter results after the market close on July 18.
Netflix expects to add 2.5 million net subscribers during the second quarter, down from the 3.28 million the company added during the same period last year. The U.S. streaming business is expected to grow by just 500,000 subscribers, with the international streaming business accounting for the rest. Netflix has spent heavily in recent years expanding its international presence, and the company's service is now live in most major countries -- China being the only notable exception.
With Netflix's international expansion complete, investors will be expecting both subscriber growth and improved profitability. The international business is still unprofitable, and Netflix is burning cash as it grows its content library. Over the past 12 months, Netflix has posted a free cash flow loss of nearly $1 billion. Investors have accepted slumping profits and heavy spending in exchange for growth thus far, but Netflix now needs to prove that its strategy will pay off.
The article 4 Stocks to Watch in July originally appeared on Fool.com.
Timothy Green owns shares of IBM. The Motley Fool owns shares of and recommends Apple and Netflix. The Motley Fool has the following options: long January 2018 $90 calls on Apple and short January 2018 $95 calls on Apple. The Motley Fool recommends Intel. Try any of our Foolish newsletter services free for 30 days. We Fools may not all hold the same opinions, but we all believe that considering a diverse range of insights makes us better investors. The Motley Fool has a disclosure policy.
Copyright 1995 - 2016 The Motley Fool, LLC. All rights reserved. The Motley Fool has a disclosure policy.