4 Signs TripAdvisor May Be About to Turn the Corner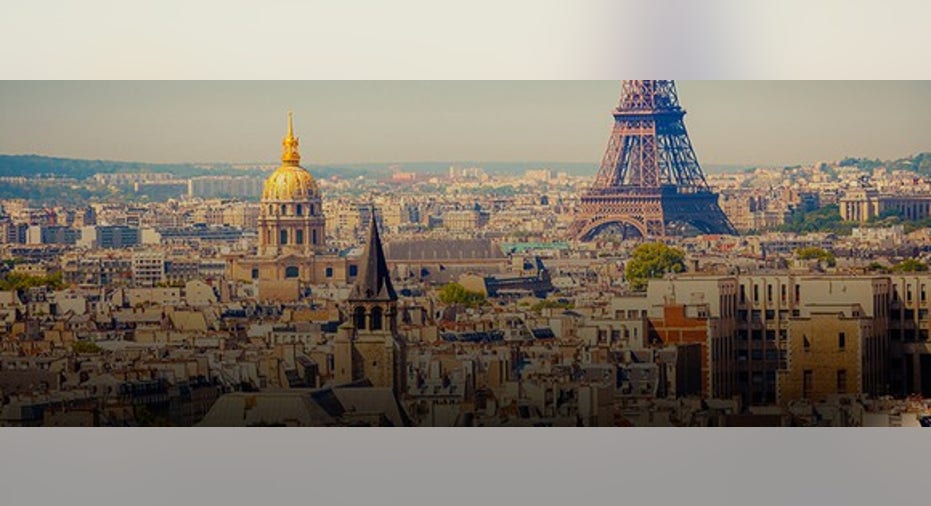 Back in November, TripAdvisor's(NASDAQ: TRIP) third-quarter earnings report triggered a large sell-off in the stock, with shares falling 15% the next day. In spite of this reaction, a closer look at the results shows a company making good progress, starting with a return to top-line growth after two consecutive quarters of falling revenue.Here'sa rundown of four reasons the online travel company deserves a second look in 2017.
Image source: TripAdvisor.
1. Community growth remains strong
Even during a difficult period, TripAdvisor's community -- it's already the most-visited travel site, according to comScore -- continues to see solid growth. In the most recent quarter, monthly average unique visitors grew 11% to 390 million, while the number of reviews grew nearly 50% to 435 million. Clearly, users continue to find genuine value in the platform. TripAdvisor's popularity and scale help ensure its ratings and reviews remain up-to-date and robust, with 280 new pieces of consumer content created every minute -- more than double the amount generated in 2014.
2. App investment begins to pay off
One number that has attracted a lot of negative attention for TripAdvisor is its monetization rate for mobile users (currently about 30% of the rate for desktop users). However, TripAdvisor has been investing heavily to improve the experience of its app, which is beginning to yield results.More than 20% of instant bookings that take place on the app now use a stored credit card (higher than desktop), which means repeat transactions are doing well.. And in the third quarter, hotel shoppers on the app grew by 50%. The best news? According to a study by AppAnnie, TripAdvisor now leads the online travel companies on the following app metrics: downloads, usage, user retention, and monthly active users for its key U.S. and European markets. As more people turn to the app rather than TripAdvisor's sites when researching and booking their travel, these numbers should only get better going forward.
3. The pain of the instant booking rollout should be winding down
Instant booking -- a shift from the company's advertising-based model to one that takes a cut of each stay a traveler pays for -- has now been available for more than a full year in the U.S. This should mean much easier year-over-year comparisons going forward, as future quarters will be apples-to-apples. The company noted that in September, the first month with a clean instant booking comparison in the U.S., both click-based and transaction revenue, as well as revenue per hotel shopper, saw positive year-over-year increases. This bodes well for continued U.S. top-line growth this year. And as the company finishes celebrating the instant booking one-year milestone in other regions of the world during the first half of 2017, year-ago comparisons should begin to improve elsewhere, too.
4. The non-hotel segment is delivering a much-needed boost
While TripAdvisor's core hotel business has been struggling recently, one bright spot over the past several quarters has been the company's non-hotel segment. Comprised of attractions, restaurants, and vacation rentals, these businesses continue to post strong growth, with revenue in the unit up 35% in the third quarter. In total, the non-hotel segment now makes up 24% of TripAdvisor's total revenue. The long-term opportunities in attractions in particular look especially...well, attractive, with the company estimating it could eventually reach $1 billion in revenue. (For context, the entire company's revenue for 2015 was around $1.5 billion.) As TripAdvisor's non-hotel businesses continue to bring in a larger share of overall revenue, they will begin to contribute more to its overall rate of growth, providing a nice shot in the arm as the company looks to turn things around.
While any one of the points above -- on its own -- might not be a signal that TripAdvisor is on the verge of a comeback, taken together they point toward a year that looks a lot more likely to reward investors than the previous one. The company will report its fourth-quarter and full-year 2016 earnings on Feb. 16. If TripAdvisor can show accelerating top-line growth, shareholders who took advantage of recent low prices should be happy campers.
10 stocks we like better than TripAdvisor When investing geniuses David and Tom Gardner have a stock tip, it can pay to listen. After all, the newsletter they have run for over a decade, Motley Fool Stock Advisor, has tripled the market.*
David and Tom just revealed what they believe are the 10 best stocks for investors to buy right now... and TripAdvisor wasn't one of them! That's right -- they think these 10 stocks are even better buys.
Click here to learn about these picks!
*Stock Advisor returns as of January 4, 2017
Andy Gould owns shares of TripAdvisor. Andy Gould has the following options: short March 2017 $55 puts on TripAdvisor. The Motley Fool owns shares of and recommends TripAdvisor. The Motley Fool has a disclosure policy.