4 Reasons to Love Retail Stocks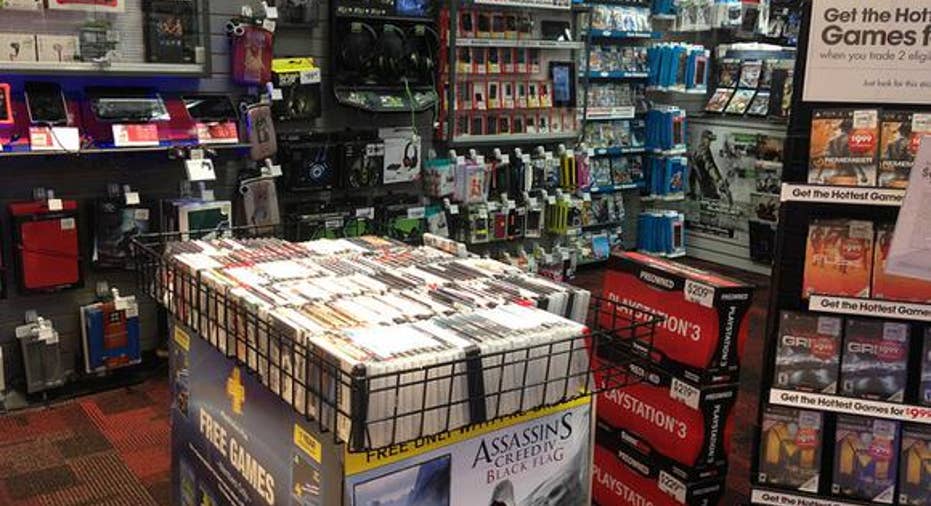 Sometimes what goes into your shopping bag should find its way into your portfolio. There's no shortage of publicly traded retailers, and if you choose wisely you and your investments can ring the register together.
It won't always work out that way, of course. Shoppers can be fickle. Investors can be worse. Chains that seemed solid one year can be gone a couple of years later.
Investors burned by Borders, Circuit City, and Blockbuster may argue otherwise, but there's some real money to be made by buying into growing and attractively priced chains. Let's go over a few of the reasons why retail companies are worth embracing.
1. Malls offer fun field research
Legendary mutual fund manager Peter Lynch got some of his best stock ideas by taking his wife and kids to the mall. It's easy to see where the buzz is building. As long as it's not a "going out of business" banner hanging from the store attracting a flurry of shopping activity, it's easy to single out the hot chains from the cool leftovers.
That's the first step, of course. You have to make sure that the retailer is publicly traded or a subsidiary of a larger public company. You have to make sure that the chain's fundamentals and valuation justify the purchase. The mall is merely the beginning of your research, unless you're eyeing Amazon.com -- or another online retailer. It's probably also a safe bet that there's a decent place to grab lunch or dinner on the way out.
2. Asking if a chain is Amazon-proof is a great measuring stick
Amazon has disrupted more than a few retailers. Best Buy was supposed to thrive after Circuit City buckled, but along came Amazon to rain on Best Buy's party. It started with physical media. Amazon's initial push into entertainment dealt a blow to Best Buy's CD, DVD, and video game sales. It was a case of disrupting a disruptor, since Best Buy's cutthroat pricing initially vexed traditional record and movie stores. However, Amazon's presence dried up media sales at Best Buy even before digital delivery dealt a harder blow. Best Buy was counting on physical media to drive repeat traffic, and now it relies mostly on one-time visits for costlier consumer electronics.
Amazon's getting better at offering a wide range of goods, but there are still niches of growth. Specialty apparel is holding up as long as it's a retailer offering clothing that potential buyers feel they need to try on first. There's also groceries, despite Amazon's lofty Prime Pantry goals.
3. Take a break from earnings season
Many retailers tend to run on fiscal years that wrap up at the end of January. The logic here is that the holiday shopping season often leads to a series of returns that bleed into January. Waiting until the end of January allows investors to get a good snapshot of the entire holiday quarter.
Having so many retailers reporting a month after companies operating on more traditional calendars can help investors. Instead of a deluge of reports to track during earnings season, investors in retail stocks can spread out the urgency of these quarterly dives.
4. Financials are easy to decode
The most common gauge of a retailer's success is comparable-store sales. It's a figure that's readily available with most chains putting out monthly updates, but it's important not to fall into the trap of taking fat comps as gospel. If positive comps are the result of ambitious clearance sales it won't translate into bottom-line growth. Keep an eye on margins, making sure that they are holding up.
It's also important to track a chain's inventory levels. Don't read too much into sequential shifts. This is a highly seasonal industry. However, it's fair to compare year-over-year results. If inventory is growing a lot faster than sales it could be a prelude to margin-snipping sales in the future. As long as you're keeping an eye on the warning signs, picking apart a retailer's financial performance is easier than cracking the code in more complicated sectors.
The bargains are there. It's time to go shopping.
The article 4 Reasons to Love Retail Stocks originally appeared on Fool.com.
Rick Munarriz has no position in any stocks mentioned. The Motley Fool owns shares of and recommends Amazon.com. Try any of our Foolish newsletter services free for 30 days. We Fools may not all hold the same opinions, but we all believe that considering a diverse range of insights makes us better investors. The Motley Fool has a disclosure policy.
Copyright 1995 - 2016 The Motley Fool, LLC. All rights reserved. The Motley Fool has a disclosure policy.