4 Reasons to Believe Wells Fargo Will Pass the Stress Test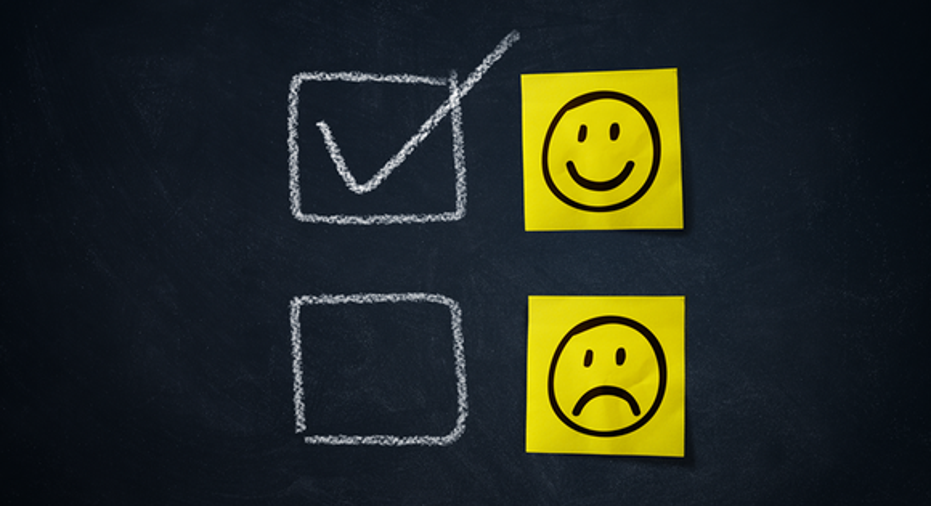 Image source: iStock/Thinkstock.
It's easy to thinkWells Fargo will sail through this year's stress test, given its reputation for prudence and profitability. But if we've learned anything over the past few years, it's that we can never be sure how even the best-run banks will perform under the Federal Reserve's spotlight. In April, for instance, the Fed rejected Wells Fargo's living will, which lays out how the California-based bank would be resolved in the unlikely event of a bankruptcy.
This recent hiccup aside, there are at least four reasons to believe Wells Fargo will emerge from the upcoming stress test unscathed. The first stage of results from the test are due on Thursday.
The first reason Wells Fargo should pass is because the bank has a significant amount of excess capital. At the end of March, it had $144 billion worth of tier 1 common equity. That exceeds the amount it's obligated to hold by $71 billion. In last year's stress test, meanwhile, the Fed estimated that Wells Fargo would lose $29 billion. Assuming a similar outcome this year, the bank would emerge from the test with $42 billion more capital than it's obligated to hold.
This strongly suggests Wells Fargo will satisfy the quantitative aspect of this year's test, which is designed to measure whether or not banks have enough capital to survive an economic downturn akin to the financial crisis.
| Measure | Standardized Approach | Advanced Approach | Regulatory Minimum |
| --- | --- | --- | --- |
| Common equity tier 1 capital ratio | 10.87% | 11.06% | 5.625% |
| Common equity tier 1 capital (millions) | $144,100 | $144,100 | $73,288* |
*Estimated by author. Data source: Wells Fargo's 1Q16 10-Q, page 145.
Compounding this is the second reason Wells Fargo should pass -- namely, that it produces a large and consistent earnings stream. This plays into capital as well, given that undistributed income accumulates in a bank's capital account. By one important measure, Wells Fargo is the most profitable multitrillion-dollar bank in the country. It earned $23 billion in 2015, which equated to a 12.7% return on equity. Runner-up JPMorgan Chasegenerated a slightly larger $24.4 billion profit, but its return on equity was 11%.
The only area where Wells Fargo could stumble, then, is on the qualitative portion of the stress test. This is what has tripped up many of its competitors in the past. Last year, for instance, while Bank of Americahad plenty of capital to satisfy the Fed, it was nevertheless required to resubmit its capital plans in the second stage of the test, known as the comprehensive capital analysis and review, in order to "address certain weaknesses in its capital planning processes."
While qualitative missteps are impossible to predict, there are still two reasons to believe Wells Fargo won't run into issues in this regard, either. First, its focus on traditional banking allows it to sidestep the added complexities of running a large Wall Street operation, as is the case at both Bank of America and JPMorgan Chase. And second, other than the issues Wells Fargo had on its living will submission, there's no precedent suggesting it will fail the stress test, as it's consistently passed them since they were implemented in the wake of the financial crisis.
Thus, while investors should be humble when trying to make predictions about a specific bank's ability to unconditionally pass this year's stress test, it seems reasonable to conclude that Wells Fargo has a very good chance of doing so.
The article 4 Reasons to Believe Wells Fargo Will Pass the Stress Test originally appeared on Fool.com.
John Maxfield owns shares of Bank of America and Wells Fargo. The Motley Fool owns shares of and recommends Wells Fargo. The Motley Fool recommends Bank of America. Try any of our Foolish newsletter services free for 30 days. We Fools may not all hold the same opinions, but we all believe that considering a diverse range of insights makes us better investors. The Motley Fool has a disclosure policy.
Copyright 1995 - 2016 The Motley Fool, LLC. All rights reserved. The Motley Fool has a disclosure policy.