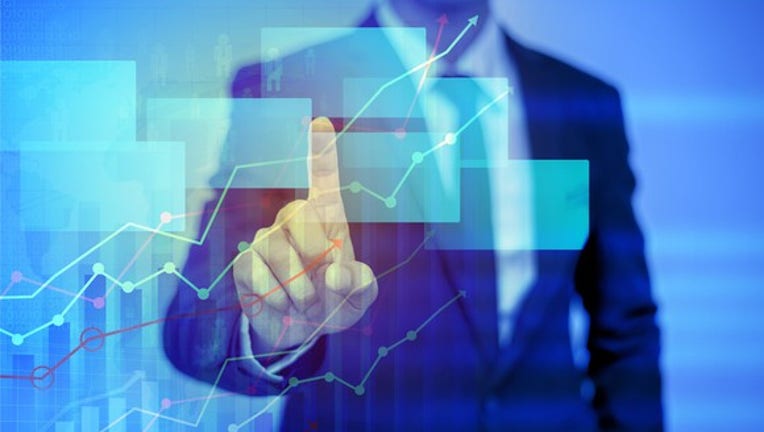 Warren Buffett has largely avoided tech stocks for most of his life, stating that although he would "miss a lot of very big winners,"he was "willing to trade away a big payoff for a certain payoff." Famed investor Peter Lynch recommended that investors avoid tech stocks with high valuations and difficult-to-understand business models.
Despite those warnings from two of the greatest investors of our time, some tech stocks have in fact been wonderful long-term investments. Over the past decade, the NASDAQ-100 Technology Sector Index has rallied nearly 150% -- more than double the S&P 500's 65% gain. Therefore, I believe that investors shouldn't shun tech stocks completely for four simple reasons.
Image source: Getty Images.
1. Not all tech businesses are complicated
Buffett and Lynch have often claimed that tech companies were difficult for average investors to understand. Yet many big tech companies like Apple and Facebook have fairly simple business models.
For example, most of Apple's revenue came from hardware last quarter -- 65% from the iPhone, 10% from the Mac, and 9% from the iPad. Investors are worried because sales of all three are falling year over year, but Apple can still tap into its massive cash hoard to aggressively build new pillars of growth. As for Facebook, 97% of its revenue camefrom advertising last quarter. The more users sign up, the more ads it displays and the more data it accumulates to create targeted ads. Facebook also limits the number of ads it displays every quarter, which inflates demand and boosts prices.
2. Tech stocks can experience prolonged growth
Top-performing tech companies often grow by disrupting an existing industry, gaining market share, and gobbling up their rivals' revenues. But to do so, they must offer a superior product or service while the market is looking the other way.
Apple did this in smartphones, which kicked market leaders Nokiaand BlackBerry to the curb. Amazon.com did the same in retail, which crushed big-box retailers like Wal-Mart and Best Buy. The following chart illustrates the incredible power of disruption over a 10-year period.
Image source:YCharts.
But that's not all -- Facebook disrupted the social media market, which was previously dominated by MySpace. Alphabet's Google conquered the search market by pulling far ahead of early rivals like Lycos and Hotbot.
3. Market dominance fuels more disruption
Smart tech companies capitalize on their dominance of a certain market to disrupt additional markets. After taking over the e-commerce market, Amazon expanded into streaming music, video, home services, grocery delivery services, retail apparel, and other markets.
After becoming the biggest search engine in the world, Google created a cloud-based ecosystem of apps, the world's largest mobile OS, and one of the most popular web browsers -- guaranteeing that users remained tethered to its ecosystem and widening its moat against potential challengers. Meanwhile, Facebook has "borrowed" features -- like live streaming video from Twitter's Periscope and professional groups from LinkedIn-- to continue growing and disrupting. It also bought Oculus VR and sparked a land grab in the virtual reality market.
But not all tech giants keep disrupting additional industries. Many companies, like Microsoft, grow complacent with big cash cows (Windows and Office) and lose their focus. Instead of disrupting markets, they start tossing money at hot trends and following the herd. That's why Microsoft wasted billions ondigital advertising company aQuantive and Nokia's dying handset unit.
4. Winners evolve into mature tech stocks
Tech companies can't keep growing forever, and they eventually evolve into "mature" companies more focused on dividends and buybacks. As that happens, returns become predictable, volatility fades, and they become reliable core holdings instead of high-growth ones.
That's what happened to Apple over the past year. Although it's unlikely that the stock will double from current levels, the company's focus on buying back shares and hiking its dividend still makes it a sound choice for conservative investors. That's why Buffett's Berkshire Hathawayaccumulated shares of IBM and Apple after their growth had faded -- the two companies now offered "certain" payoffs instead of "big" ones.
Look before you leap
While there are clear advantages of buying tech stocks, investors should still heed Lynch's advice and "invest in what you know." This means that if you don't grasp how a tech company makes money or comprehend the competitive threats it faces, it's best to avoid it. But if you understand its business and believe that it has disruptive potential, it might be worth taking a closer look.
The article 4 Reasons Tech Stocks Are Smart Investments originally appeared on Fool.com.
Suzanne Frey, an executive at Alphabet, is a member of The Motley Fool's board of directors. Leo Sun owns shares of Amazon.com. The Motley Fool owns shares of and recommends Alphabet (A shares), Alphabet (C shares), Amazon.com, Apple, Berkshire Hathaway (B Shares), Facebook, LinkedIn, and Twitter. The Motley Fool has the following options: long January 2018 $90 calls on Apple and short January 2018 $95 calls on Apple. Try any of our Foolish newsletter services free for 30 days. We Fools may not all hold the same opinions, but we all believe that considering a diverse range of insights makes us better investors. The Motley Fool has a disclosure policy.
Copyright 1995 - 2016 The Motley Fool, LLC. All rights reserved. The Motley Fool has a disclosure policy.