4 Oil Stocks Id Avoid at All Costs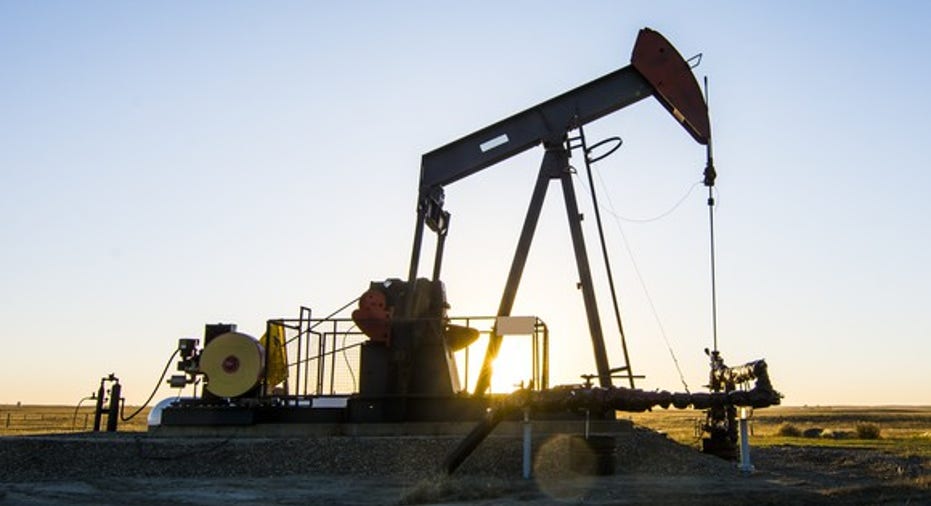 The oil market is in a better place right now than it was a year ago. Thanks to theimpact from underinvestment in new production and OPEC's output cuts, the market is getting back into balance, and crude supplies are coming down.
But just because market conditions are on the upswing, that doesn't mean investors have the green light to buy any oil stock. Several are still in a tight spot, which is why investors should avoid them all costs. Four I wouldn't touch right now are Baytex Energy (NYSE: BTE), Cobalt International Energy (NYSE: CIE), Pengrowth Energy (NYSE: PGH), and California Resources (NYSE: CRC).
Still in decline
Last December, Baytex Energy released its first growth-focused budget in more than two years. The Canadian oil and gas producer said it would spend nearly 100 million Canadian dollars more than the prior year to restart its Canadian drilling program in a bid to boost production by 3% to 4% when measuring its 2016 exit rate with where it expected output to end in 2017. However, the company's full-year average production rate would still decline compared with 2016.
One reason the company can't grow is the mountain of debt on its balance sheet. At nearly $1.8 billion Canadian, debt is roughly two-thirds of its capitalization, which is substantial, considering that most of its rivals like to keep that number to less than a third. Because of that outsize leverage, Baytex sends more of its cash flow to creditors instead of investing it in new wells, which is why the company needs crude to be more than $55 per barrel this year just to break even. That's a concern, considering crude has remained below that level for most of the year and could head even lower if OPEC ends its support.
Image source: Getty Images.
Burning through cash at a blistering pace
As bad as Baytex Energy's breakeven level might be, it pales in comparison with Cobalt International Energy. The deepwater development company plans to spend $550 million to $650 million on oil and gas development projects this year, against just $50 million in anticipated net revenue. While the company did end last year with $956.5 million in net cash, it's on pace to burn through that figure by the middle of next year. Unless Cobalt does something radical to shore up its financial situation, the company could sink into the abyss.
On a collision course
Like its Canadian counterpart Baytex, Pengrowth Energy has too much debt for a company of its size in current market conditions. Worse yet, the company remains dangerously close to breaching its financial covenants, which could cause its debt to become due on demand. The company believes it can remain in compliance through the end of next year, but to do so, the company said not only would it need to access the capital markets before the end of this year, but it would also have to see an improvement in oil and gas prices. While Pengrowth Energy is working to avoid a dilutive equity offering by selling assets and has already completed several sales this year, there's still plenty of risks that this oil stock could sink under the weight of its debt if oil prices take another deep tumble.
Image source: Getty Images.
Nauseatingly high leverage
California Resources is another oil stock with an unsightly balance sheet. The company ended last year with a debt-to-EBITDA ratio of 8.5, which is dangerously high, considering most oil companies like to keep that number below 3.0. Meanwhile, the company's debt-to-cap ratio is a staggering 112%, well above the less than 40% target of most oil companies. Because of its leverage situation, more than half of California Resources' cash flow will go toward interest and loan payments this year instead of capex. Meanwhile, the company's leverage ratio isn't expected to fall back into a comfortable range until later this decade, and that's only if oil regains the $75-per-barrel mark. Investors can therefore expect this company to sport a low- to no-growth oil stock for the next several years unless it does something drastic to improve its financial situation.
Investor takeaway
The oil market might be on the mend, but these four oil stocks have a long way to go before they're back on solid ground. That's why I wouldn't even think about buying one of them as a potential bounce-back candidate. There's still an outsize risk that any one of them could go all the way to zero. Meanwhile, even if these companies do survive, they'll probably remain stuck in neutral in the current market environment, held back by the debt weighing down their balance sheets.
10 stocks we like better than Baytex EnergyWhen investing geniuses David and Tom Gardner have a stock tip, it can pay to listen. After all, the newsletter they have run for over a decade, Motley Fool Stock Advisor, has tripled the market.*
David and Tom just revealed what they believe are the 10 best stocks for investors to buy right now... and Baytex Energy wasn't one of them! That's right -- they think these 10 stocks are even better buys.
Click here to learn about these picks!
*Stock Advisor returns as of April 3, 2017
Matt DiLallo has no position in any stocks mentioned. The Motley Fool has no position in any of the stocks mentioned. The Motley Fool has a disclosure policy.