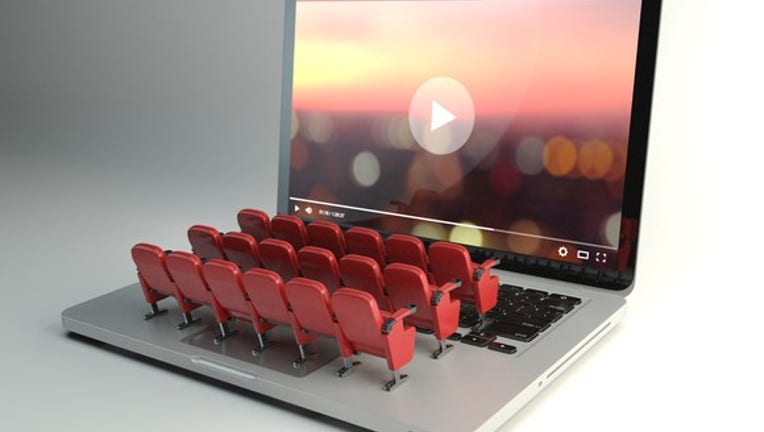 After reporting better-than-expected fourth-quarter results on Wednesday, Netflix (NASDAQ: NFLX) stock is up strongly. At the time of this writing, shares are up about 6% on Thursday. While the optimism surrounding the stock is likely mostly tied to the company's impressive numbers from the quarter, it's useful for investors to take a step back from the quarter-to-quarter figures and get a feel for management's overarching tactics and strategies. Fortunately, management guided investors in this direction during the company's conference call Wednesday afternoon.
Here's a look at some of the most interesting quotes from Netflix's fourth-quarter earnings call.
Image source: Netflix.
Popular U.S. content is working globally, too
Despite its domestic characteristics, Gilmore Girls is popular outside of the U.S., too -- and the same is true for many of Netflix most popular shows. This means the company's biggest original content investments may go further than management initially anticipated.
Netflix Chief Content Officer Ted Sarandos explained:
The tipping point
Netflix CEO Reed Hastings took the time to explain what makes people join Netflix. He emphasized it's not about a single new movie or TV show launched on the platform, but rather the culmination of a growing library of popular content.
Internet TV is still Netflix's biggest driver
But, when members sign up, new shows and movies may only represent the final call to action, Hastings explained. The biggest driver for the company is the underlying transition to internet TV.
Image source: Getty Images.
Hastings still credits the secular transition to internet TV for the bulk of Netflix's growing popularity.
In short: Popular new shows get customers to pull the trigger and sign up, but a transition to internet TV is driving broad interest in the first place.
Don't expect any big bundling deals soon
When asked to comment on speculation about Netflix bundling its offering with other content carriers, Hastings seemed to suggest there's no significant reason to do anything like that in the near term.
This commentary from Netflix management continues to drive home the importance of the two biggest trends working in the company's favor: a focus on original content creation and the growing popularity of internet TV. Fortunately for investors, there's no reason to expect either of these important catalysts to let up anytime soon.
Find out why Netflix is one of the 10 best stocks to buy now
Motley Fool co-founders Tom and David Gardner have spent more than a decade beating the market. (In fact, the newsletter they run, Motley Fool Stock Advisor, has tripled the market!*)
Tom and David just revealed their ten top stock picks for investors to buy right now. Netflix is on the list -- but there are nine others you may be overlooking.
Click here to get access to the full list!
*Stock Advisor returns as of January 4, 2017
Daniel Sparks has no position in any stocks mentioned. The Motley Fool owns shares of and recommends Netflix. The Motley Fool has a disclosure policy.