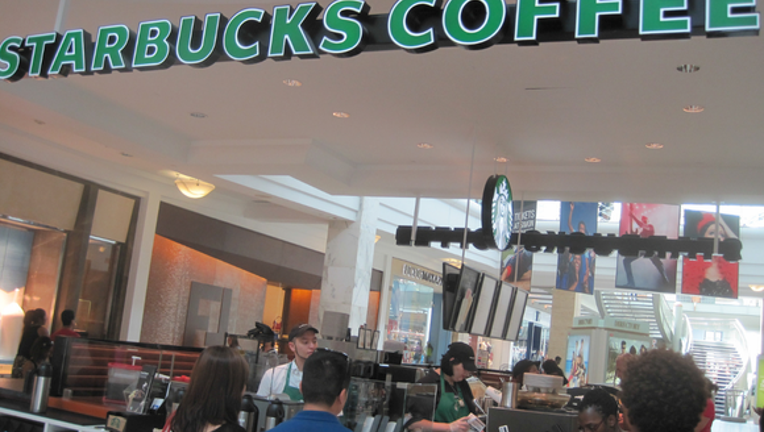 While the numbers in Starbucks' (NASDAQ: SBUX)fiscal 2017 first-quarter earnings release on Thursday helped investors put some figures and trends behind the company's growing revenue and profits, Starbucks' conference call had some nuggets of its own. During the call, management gave investors insight into the company's congestion problem, ongoing digital flywheel efforts, and success in China.
Here are the must-see quotes from the conference call.
Image source: The Motley Fool.
A positive spin on its same-store sales
While the market has focused on Starbucks' lower-than-expected global same-store sales growth in its first quarter, it's worth noting that the figure -- at 3% -- is still solid, particularly amid a challenging environment for restaurants and retailers. Starbucks' CEO Howard Schultz emphasized this point in the company's conference call (via an S&P Capital IQ transcript):
Starbucks' mobile problem
One of the reasons management cited for its lower-than-expected same-store sales was congestion at the pickup counter, thanks to rapid adoption of mobile ordering, which drove some customers away.But Starbucks CEO Howard Schultz assured investors it can quickly address this issue:
The company said it now has just under 13 million active Starbucks Rewards members in the U.S., up 16% year over year. Further, Starbucks said it now has about 1,200 stores with 20% or more transactions happening on mobile devices at peak hours, up from just 13 stores a year ago.
Solving this issue is particularly important because Starbucks' mobile customers tend to spend more. For instance, the company said total Starbucks Rewards members' spending increased 21% year over year thanks to early traction with its recently launched personalization capabilities.
New features for Starbucks' "digital flywheel"
In Starbucks' recently announced five-year plan, the company said its "digital flywheel," or its growing mobile capabilities such as mobile payments and loyalty programs, is key to the company's growth opportunity. This is why Starbucks recently unveiled plans for its mobile app to enable customers to place their orders with voice commands, or through a messaging interface.
Image source: Starbucks.
Now Starbucks is ready to begin rolling out these features, betting they will help the company tap into a large lunchtime opportunity. Starbucks' chief operating officer Kevin Johnson, who is slated to take over the CEO role in April, explained:
The opportunity in China is significant
China remains key to Starbucks' growth potential. Not only does the country represent an enormous addressable market for the company, but Starbucks' stores and brand are seeing incredible success in the market.
During the call, Schultz said the company is firing on all cylinders in China:
The company now has over 2,600 stores in China and is opening a store every 15 hours -- a rate management expects to persist for years to come. The company plans to have opened 5,000 stores in the country by 2021.
All of these topics -- same-store sales, mobile pay and ordering, new features for Starbucks' digital flywheel, and rapid growth in China -- should be watched closely throughout 2017. If Starbucks can navigate these opportunities effectively, the company can further strengthen its brand and competitive position.
Find out why Starbucks is one of the 10 best stocks to buy now
Motley Fool co-founders Tom and David Gardner have spent more than a decade beating the market. (In fact, the newsletter they run, Motley Fool Stock Advisor, has tripled the market!*)
Tom and David just revealed their ten top stock picks for investors to buy right now. Starbucks is on the list -- but there are nine others you may be overlooking.
Click here to get access to the full list!
*Stock Advisor returns as of January 4, 2017
Daniel Sparks has no position in any stocks mentioned. The Motley Fool owns shares of and recommends Starbucks. The Motley Fool has a disclosure policy.