4 Factors That Sent Teva Pharmaceutical Industries Ltd. Sliding 45% in 2016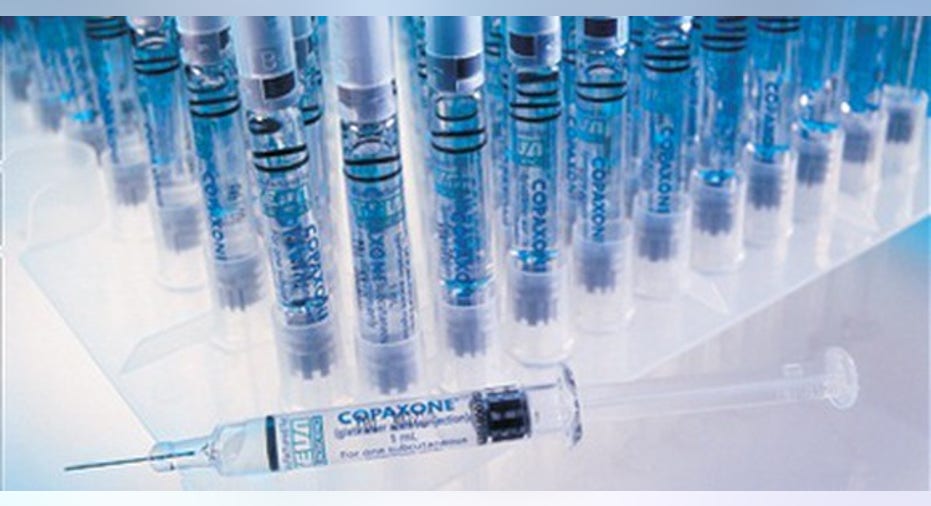 Image source: Getty Images.
What happened
Shares of Teva Pharmaceutical Industries (NYSE: TEVA), an Israeli-based developer of branded and generic drugs, sank a mind-numbing 45% in 2016, according to data from S&P Global Market Intelligence. The reason for the drop can primarily be traced to four factors.
So what
To begin with, Teva's debt ballooned in 2016 as it gobbled up Actavis, the generic drug unit of Allergan, for more than $40 billion. The deal itself could be transformative for Teva, but as mentioned, it weighs on the company's balance sheet, and it also took much longer to close than expected. Becoming the largest generic drug manufacturer in the world meant that regulators took a careful look at this buyout. Ultimately, Teva had to sell some of its assets to satisfy regulators in select countries that feared it'd have too much market share.
Second, the wind was knocked out of Teva's sails when it lowered its full-year forecast in November. Teva had previously forecast $22 billion to $22.5 billion in revenue for 2016 and $5.20 to $5.40 in adjusted full-year EPS. Its new guidance for fiscal 2016 was for $21.6 billion to $21.9 billion in sales and $5.10 to $5.20 in adjusted EPS. Teva primarily blamed weaker-than-expected drug launch revenue for the reduction in its guidance.
Third, Teva has been suffering from a Copaxone hangover. Copaxone is the company's blockbuster multiple sclerosis injection that's lost patent exclusivity and is now exposed to generic competition. Some analysts have predicted that Teva would struggle as a result.
Last, but not least, late in the year a half-dozen generic drug producers were accused of price fixing by 20 separate states, including Teva. In particular, the claim alleges that generic drugmakers manipulated the price of a drug to treat severe acne and an oral diabetes medication. Investors have had enough to worry about in 2016 without another cloud, which could include fines, hanging over Teva.
Image source: Teva Pharmaceutical.
Now what
However, the monstrous slide in Teva's stock in 2016 opened the doors for value investors like myself to take a position. Despite its troubles, I believe Teva is a good candidate to rebound in 2017 and head significantly higher over the long run.
For example, concerns over Copaxone are largely overstated. Teva Pharmaceutical was able to reformulate Copaxone into an extended-release medication that only needs to be taken three times a week. The patent loss on Copaxone, and what generic drugmakers will be producing, is a less desirable, more frequent once-daily injection. With Teva able to keep its Copaxone brand-name intact and offer multiple sclerosis patients and physicians the same therapy with even more convenience, it's unlikely to lose much in the way of revenue. In other words, Copaxone should remain a $4 billion drug, annually.
Teva is also going to see significant benefits from the Actavis transaction. It's expected to launch 1,500 generic products this year alone across the globe, and by 2019, the synergies from its transaction are expected to reach $1.4 billion annually. Not to mention that being the biggest generic drug producer in the world should give Teva better pricing power, which should favorably impact its margins.
At roughly seven times Wall Street's profit projections, Teva remains one of my personal favorite stocks, and I'd certainly suggest you give it a closer look.
10 stocks we like better than Teva Pharmaceutical Industries When investing geniuses David and Tom Gardner have a stock tip, it can pay to listen. After all, the newsletter they have run for over a decade, Motley Fool Stock Advisor, has tripled the market.*
David and Tom just revealed what they believe are the 10 best stocks for investors to buy right now... and Teva Pharmaceutical Industries wasn't one of them! That's right -- they think these 10 stocks are even better buys.
Click here to learn about these picks!
*Stock Advisor returns as of Nov. 7, 2016
Sean Williamsowns shares of Teva Pharmaceutical Industries, but has no material interest in any other companies mentioned in this article. You can follow him on CAPS under the screen nameTMFUltraLong, and check him out on Twitter, where he goes by the handle@TMFUltraLong.The Motley Fool recommends Teva Pharmaceutical Industries. The Motley Fool has a disclosure policy.