3M Stock Split: Will 2017 Finally End the Split Drought?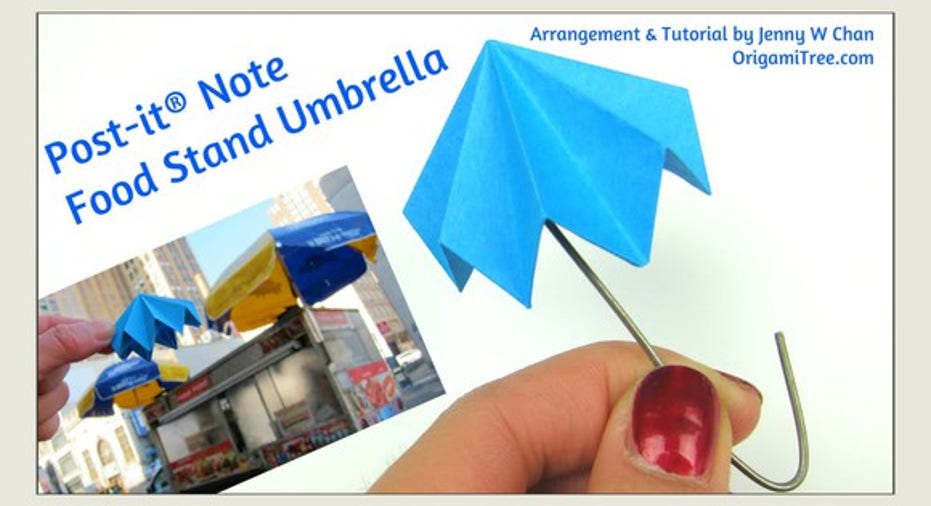 Few stocks have as strong a reputation for innovation as 3M (NYSE: MMM). The Dow component has come up with many popular products over the course of its history, ranging from well-known consumer items like Post-It Notes to more specialist products with applications in areas from healthcare and manufacturing to energy. Yet despite a strong long-term record of good returns for investors, 3M hasn't split its stock since 2003, and many shareholders think that the company is long overdue for a stock split. With that in mind, let's look more closely at 3M to see whether 2017 might be the year that investors' wait will finally be over.
Image source: 3M.com.
3M stock splits in the past
Here are the dates and split ratios for the stock splits that 3M has done in the past:
| Date of Split | Split Ratio |
| --- | --- |
| Dec. 24, 1920 | 2 for 1 |
| Dec. 16, 1922 | 2 for 1 |
| Nov. 13, 1945 | 2 for 1 |
| Jan. 8, 1951 | 4 for 1 |
| May 18, 1956 | 2 for 1 |
| May 15, 1960 | 3 for 1 |
| May 23, 1972 | 2 for 1 |
| May 22, 1987 | 2 for 1 |
| March 15, 1994 | 2 for 1 |
| Sept. 29, 2003 | 2 for 1 |
Data source: 3M investor relations.
3M's stock split history goes way back, and it's tough to get pricing information for its shares going back beyond the past half-century or so. However, looking at the more recent moves can still give us some insight into when 3M has been amenable to doing stock splits in the past.
In 1972, 3M declared its first stock split in more than a decade. Prior to the move, 3M shares had traded in triple digits for quite a while, defying the popular convention of executing splits to keep share prices in line. Nevertheless, when the stock climbed almost to $160 per share, 3M didn't hesitate to make a move, sending the share price back into the mid-$70s. The subsequent bear market lasted throughout much of the remainder of the decade, keeping 3M's share price contained.
It took until the mid-1980s for 3M shares to top the $100 mark, and the company once again didn't rush to make a move. Instead, the stock continued to climb, and by 1987, share prices at roughly $130 to $140 were enough to spur another 2-for-1 split to send the stock down to around $70 per share. The 1987 stock market crash had a minimal impact on 3M, and it only took until 1992 for the stock to regain the $100 per share mark.
3M then got faster about stock split decisions. The shares were only at $110 when 3M did its next split. After that, the stock hit the $100 level briefly on a couple of occasions, but it wasn't until 2003 that the company decided that those gains were sustainable. From a level of between $140 and $150 per share, 3M made its decision to do its final two-for-one split.
Is 2017 the year for a 3M split?
Interestingly, 3M hasn't followed its previous playbook in considering a stock split in recent years. After the financial crisis, 3M shares hit the triple-digit mark in early 2013, and it went on to hit $150 per share by late 2014. Yet the conglomerate didn't make any moves to do a stock split, and a subsequent run to $180 per share still hasn't led to any serious discussion of a future move.
One reason might simply be that industry practice governing stock splits has changed over the past decade. Many companies have allowed their share prices to climb not only well into the triple digits but also above $1,000 per share in some cases without doing a split. The emergence of discount brokers allowing odd-lot purchases of as little as a single share has made such decisions feasible, and some even see high share prices as a mark of success rather than a barrier to investor purchases.
That said, the fact that 3M is a member of the Dow Jones Industrials could eventually spur a split in the future. 3M currently makes up about 6% of the Dow because of its price-weighted methodology, and that's almost double the weighting it would get in an equal-weighted index. Moreover, at just over $100 billion, 3M's market cap is far from being in the top two -- as its share price would suggest.
3M has given investors no reason to bank on seeing a stock split in 2017. Nevertheless, longtime shareholders should be pleased with the conglomerate's solid total returns and dividend income -- regardless of whether the company decides to give investors a split this year or in the future.
10 stocks we like better than 3M When investing geniuses David and Tom Gardner have a stock tip, it can pay to listen. After all, the newsletter they have run for over a decade, Motley Fool Stock Advisor, has tripled the market.*
David and Tom just revealed what they believe are the 10 best stocks for investors to buy right now... and 3M wasn't one of them! That's right -- they think these 10 stocks are even better buys.
Click here to learn about these picks!
*Stock Advisor returns as of Nov. 7, 2016
Dan Caplinger has no position in any stocks mentioned. The Motley Fool has no position in any of the stocks mentioned. The Motley Fool has a disclosure policy.