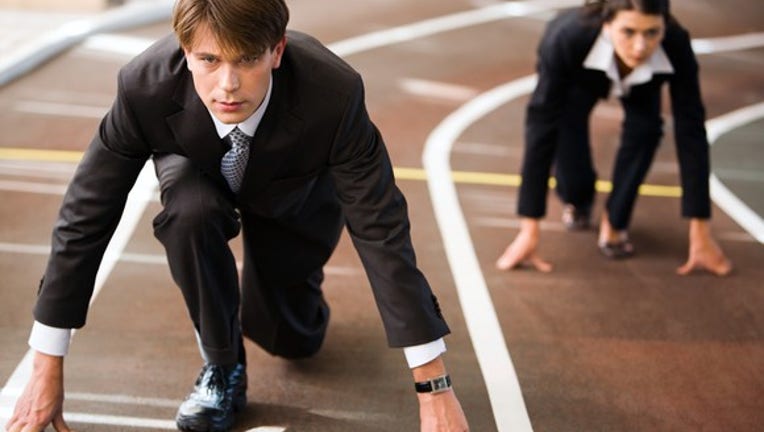 Now that the two leading diversified 3D printing companies,3D Systems(NYSE: DDD) and Stratasys(NASDAQ: SSYS), have reported fourth-quarter and full-year 2016 earnings, we can directly compare their 2016 results and 2017 guidance.
Keep in mind that qualitative factors can be just as meaningful as quantitative ones, and future results are more important than current ones. Even with these caveats, the findings from this metric face-off should be helpful for making investing decisions in this space.
Image source: Getty Images.
Revenue
Data sources: 2016 earnings reports.
Advantage: Stratasys, slightly.
Image source: Stratasys.
Stratasys generated the most revenue in 2016, and its year-over-year revenue decline was smaller than 3D Systems', so it wins this category. However, its advantage isn't as solid as it might appear. If we exclude 3D Systems' 2015 revenue from consumer products -- a category it discontinued -- its year-over-year revenue edged down only about 2%.
Both companies have struggled to grow revenue over the past two years. Stratasys' management has attributed the slowdown in demand for 3D printers largely to overcapacity in the field resulting from the large number of machines purchased in the preceding few years, as well as to a lengthening of sales cycles resulting from an increasing number of product choices. This latter dynamic could continue, as compelling new entrants -- such as HP Inc. and venture capital-backed Carbon -- launched 3D printers in 2016.
GAAP earnings per share (EPS)
Data sources: 2016 earnings reports. GAAP = generally accepted accounting principles.
Advantage: Tie.
We can't draw conclusions by directly comparing EPS results because the companies don't have the same number of shares outstanding. Both companies are unprofitable from a GAAP standpoint, so neither is doing well. That said, they both showed significant improvement on this key metric in 2016.
Non-GAAP or adjusted EPS
Data sources: 2016 earnings reports.
Advantage:3D Systems.
Image source: 3D Systems.
The same comment as before applies to directly comparing the companies' adjusted EPS results. Relative to 2015's results, however, 3D Systems is the decisive winner because its adjusted EPS increased more than Stratasys' did.
GAAP gross profit margin
Data sources: 2016 earnings reports.
Advantage:Stratasys, slightly.
Stratasys wins this category since it has the better GAAP gross margin -- though not by much. Stratasys' GAAP gross margin was extremely low in 2015, largely because of hefty goodwill impairment charges for both its enterprise business ($730 million to $770 million)and MakerBot ($436 million to $476 million).The desktop 3D printer unit imploded in 2015 following the company releasing thefifth-generationReplicator with widespread quality issues.
Liquidity -- net cash on hand and operating cash flow
Data sources: 2016 earnings reports.
Advantage: Stratasys.
Both companies are in good shape from a liquidity standpoint. Stratasys wins this competition because it has a 52% bigger cash stash than its rival -- $280.3 million, versus $184.9 million. There was no notable difference between the amount of cash they each generated from operations in 2016.
Research and development spending
Data sources: 2016 earnings reports.
Advantage: Tie.
Both companies spent about the same quite solid percentage of their revenue on research and development. R&D efforts are critical in rapidly evolving technology spaces, so this is a metric investors should monitor.
2017 guidance
Data sources: 2016 earnings reports.
Advantage:3D Systems.
3D Systems wins this category. However, this one is a tough call for a couple of reasons, most notably because Stratasys' adjusted EPS guidance range is very broad.
3D Systems has the better revenue and GAAP EPS guidance. It's the clear GAAP EPS winner, since it expects to be profitable from a GAAP basis in 2017 and Stratasys does not. However, things are more cloudy on the revenue front. The company expects year-over-year revenue to increase from 2% to 8%, whereas Stratasys projects that its revenue could decrease as much as 4.1% or increase up to 1.1%. However, there's one not-so-obvious relevant factor: 3D Systems' revenue guidance includes thecontribution from Vertex Dental and NextDent, dental material brands that it acquired in late January. We don't know how much revenue these brands generate, so it's possible that on the basis of organic revenue (which excludes acquisitions made within the last year), Stratasys' revenue guidance might be on par with -- or even better than -- 3D Systems'.
As for adjusted EPS guidance, we can't call a winner. 3D Systems expects a modest 10% to 20% year-over-year increase, whereas Stratasys projects that its adjusted EPS could decline by as much as 32%, but also could jump by as much as 32%. Ultimately, GAAP EPS is what counts, but adjusted EPS is arguably just as important and perhaps even more important in certain cases, including in an industry where companies are investing for growth or are reorganizing. Both apply here.
The winner is... Stratasys
Final score: Stratasys: 3; 3D Systems: 2; tie: 2. Things are even closer than this score reflects, however, because Stratasys won two of its categories by a slim margin. Moreover, the guidance category -- which 3D Systems won -- is arguably the most important one.
Also, keep in mind the caveats listed in the opening: We're only looking at one quarter, qualitative factors can be at least as important as quantitative ones, and future results are more important than current ones. Moreover, we didn't look at stock valuations.
10 stocks we like better than 3D SystemsWhen investing geniuses David and Tom Gardner have a stock tip, it can pay to listen. After all, the newsletter they have run for over a decade, Motley Fool Stock Advisor, has tripled the market.*
David and Tom just revealed what they believe are the 10 best stocks for investors to buy right now... and 3D Systems wasn't one of them! That's right -- they think these 10 stocks are even better buys.
Click here to learn about these picks!
*Stock Advisor returns as of February 6, 2017
Beth McKenna has no position in any stocks mentioned. The Motley Fool recommends 3D Systems and Stratasys. The Motley Fool has a disclosure policy.