30-year US mortgage rate dips to 3.86 percent, 2017 low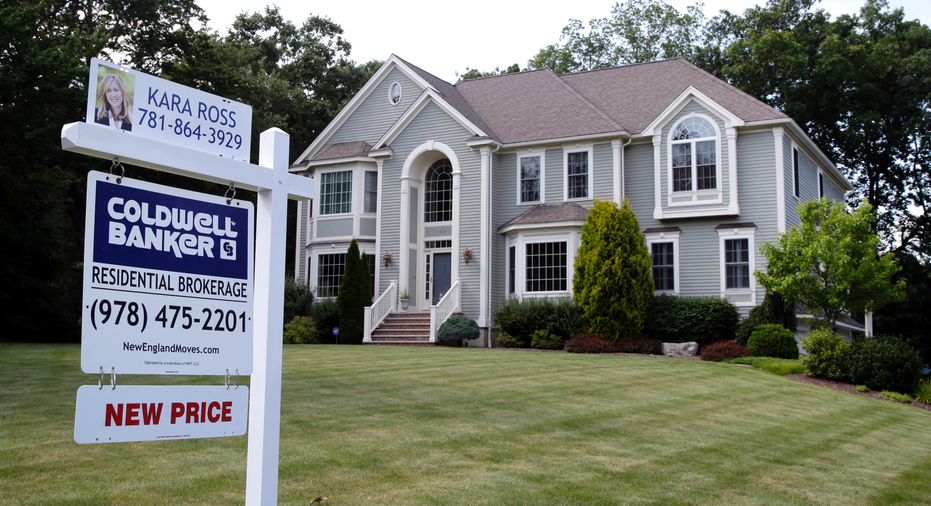 The benchmark 30-year mortgage rate is at new low for the year, touching its lowest level since last November.
Mortgage buyer Freddie Mac said Thursday the rate on 30-year, fixed-rate mortgages fell to 3.86 percent from 3.89 percent last week. It was the fourth straight weekly decline for the key rate, bringing it to its lowest level since Nov. 10, 2016.
A year ago, the rate stood at 3.43 percent. It averaged 3.65 percent for all of last year.
The rate on 15-year, fixed-rate home loans remained at 3.16 percent this week. Those loans are popular with homeowners refinancing their mortgages.
Concern over a slowdown in inflation has recently pushed bond prices higher — and some bond yields sharply lower. Inflation has been running below the Federal Reserve's 2 percent target for five years.
Chronically low inflation can depress economic growth because consumers typically delay purchases when they think prices will stay the same or even decline.
Mortgage rates often track the yield on the 10-year Treasury bond. Prices for the key bond rose last week, pushing down its yield. The yield was at 2.17 percent Wednesday, down sharply from 2.23 percent a week earlier. It ticked up to 2.18 percent Thursday morning.
Record-low interest rates have helped spur home buying and boosted the housing market. Yet despite low mortgage rates luring prospective homebuyers, the housing market has remained hampered by tight mortgage credit, rising home prices and thin supply of homes on the market.
In the latest indication of low inventory constraining home purchases, new data Thursday showed that Americans retreated from buying homes last month as sales sank to their lowest level of the year.
The National Association of Realtors said that sales of existing homes fell 1.3 percent to a seasonally adjusted annual rate of 5.44 million. Despite the second straight monthly drop, sales are 2.1 percent higher than a year ago. But purchases are starting to slow as fewer properties come onto the market.
To calculate average mortgage rates, Freddie Mac surveys lenders across the country between Monday and Wednesday each week. The average doesn't include extra fees, known as points, which most borrowers must pay to get the lowest rates. One point equals 1 percent of the loan amount.
The average fee for a 30-year mortgage was 0.5 point, up from 0.4 point last week. The fee on 15-year loans was unchanged at 0.5 point.
Rates on adjustable five-year loans rose to 3.17 percent from 3.16 percent last week. The fee increased to 0.5 point from 0.4 point.