30.9 Billion Reasons Why Wall Street Crushed Valeant Pharmaceuticals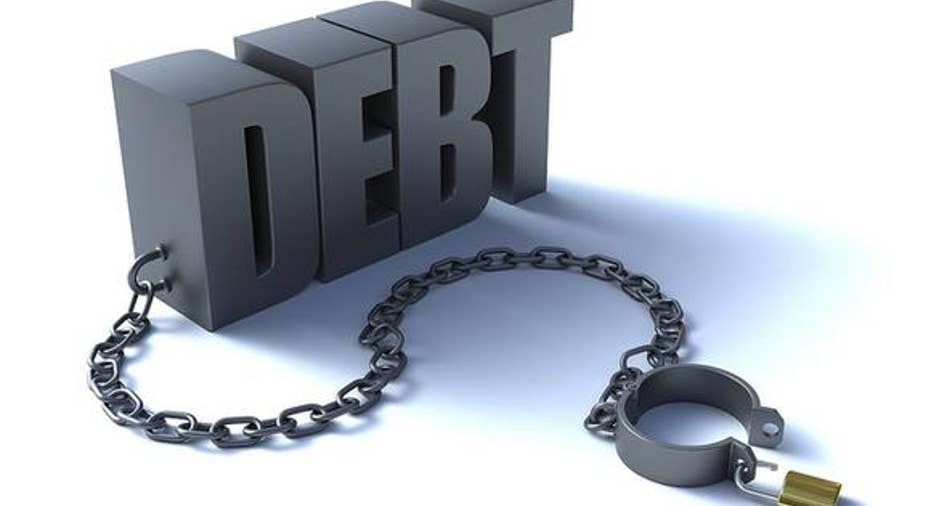 Image source: Pixabay.
Valeant Pharmaceuticals has been a publicly traded company for more than two decades, but Tuesday delivered the worst pummeling shareholders of the drugmaker had ever witnessed.
By the time the final trade crossed the wires, Valeant shares had tumbled 51%, effectively wiping out well over $11 billion in market valuation, and adding to a sea of woes. Since Valeant shares peaked at nearly $264 per share in August, it's lost 87% of its value, or nearly $80 billion in market value based on its latest outstanding share count.
Valeant's foundation is shaken The latest drawback for Valeant came in the form of its fourth-quarter earnings release and an updated outlook for fiscal 2016. If you recall, Valeant delayed its Q4 earnings release two weeks ago following the return of CEO J. Michael Pearson after a two-month medical leave while dealing with a bad case of pneumonia.
Valeant released its preliminary Q4 results before the opening bell on Tuesday, reporting revenue of $2.79 billion and a profit of $2.50 per share. By comparison, Wall Street was looking for just $2.76 billion in sales, but a more robust profit of $2.62 per share. However, things would get far worse from there.
The company provided full-year 2016 guidance that included estimates for $11 billion to $11.2 billion in sales and EPS of $9.50 to $10.50. Prior guidance from Valeant had called for $12.5 billion to $12.7 billion in sales and EPS of $13.25 to $13.75. In other words, Valeant wasn't even in the ballpark.
The commentary was another source of frustration for investors. As Pearson explained in the press release:
Pearson also noted:
And yet there's moreAlthough Valeant's guidance left a lot to be desired, there's a lot more going on here than just your run-of-the-mill earnings miss and guidance disappointment.
Image source: National Cancer Institute.
In addition to delaying its Q4 report, Valeant has delayed filing its final 10-K due to accounting irregularities discovered at Philidor Rx Services, a specialty pharmacy that at one time distributed drugs for Valeant. Valeant noted via an internal audit that it had incorrectly recognized $58 million in revenue tied to Philidor, and would not file its annual report with the Securities and Exchange Commission until it could review its own internal accounting to ensure its accuracy.
While promising in one sense that Valeant is eager to correct a discovered mistake, this delay is also very worrisome for Valeant's business model, which is primarily driven by acquiring other companies or portion of their pipeline, and in some instances raising the price of acquired therapeutics. Valeant relies on debt and leverage to grow its business, and delaying its annual filing could put the company in default of some of its debt covenants.
Let's break this down into simpler terms. Imagine I have a steady job and asked if I could borrow $1,000 from you. You agree, but add a clause to the loan agreement that essentially says I need to remain at my steady job for the loan agreement and repayment to continue without a hitch. As long as I have a steady job you feel pretty confident that you'll get repaid with interest.
Now imagine I just told you I was quitting my job in search of something else. You'd probably be worried about your loan and want it repaid at a quicker rate. The previous status quo of having a steady job was disrupted, and you, the lender, are worried that if you don't expedite the recovery process you may never see your principal plus interest again.
Image source: StockMonkeys.com via Flickr.
Now back to Valeant. It has $30.9 billion in debt, including $2.1 billion in principal and interest payments due in 2016, $1.9 billion due in 2017, and $4 billion due in 2018, which includes $1.6 billion in bond redemptions, according to Forbes back in November. It also has a potentially disruptive business model that has itself been disrupted by government inquiries into its drug pricing practices, as well as an ongoing SEC probe. Yet, during its released guidance on Tuesday, Valeant lowered its prospective debt repayments in 2016 to at least $1.7 billion from its prior principal plus interest repayment forecast of $2.25 billion. Additionally, its plan to delay its annual report filing could raise red flags with its debtors and necessitate a quicker repayment period.
Can Valeant recover? The question now is whether or not Valeant can recover, and to that end I'm convinced that the only certainty is that no one knows anything for sure at the moment.
Image source: NIH Image Gallery via Flickr.
Here are just some of the unanswered questions that Valeant will have to tackle that could easily swing in favor of optimists or pessimists:
Can Valeant's M&A model, including price hikes, be validated by lawmakers?
Could Valeant face regulatory fines for its pricing practices?
Will Valeant's creditors offer it a waiver to correct its financial inaccuracies, or will they seek an expedited prepayment?
Can Valeant continue to pursue its M&A strategy with investigations ongoing?
Will pharmacy-benefit managers push back against Valeant's price increases with the full understanding that its pricing practices are under investigation?
Could consumers actively avoid Valeant medicines knowing what troubles the company is facing regarding its pricing tactics?
Could an inevitable slew of shareholder lawsuits wreak havoc on Valeant's already strained balance sheet?
There's a large cloud of uncertainty surrounding Valeant right now, and it doesn't look as if it's going to lift anytime soon. If the business model is validated by lawmakers, the company clears its SEC investigation, and its lenders are willing to work with it, then Valeant's current valuation could prove to be a steal. But I can't emphasize enough that this is a big "if" at this point.
The article 30.9 Billion Reasons Why Wall Street Crushed Valeant Pharmaceuticals originally appeared on Fool.com.
Sean Williamshas no material interest in any companies mentioned in this article. You can follow him on CAPS under the screen nameTMFUltraLong, track every pick he makes under the screen name TrackUltraLong, and check him out on Twitter, where he goes by the handle@TMFUltraLong.The Motley Fool owns shares of and recommends Valeant Pharmaceuticals. Try any of our Foolish newsletter services free for 30 days. We Fools may not all hold the same opinions, but we all believe that considering a diverse range of insights makes us better investors. The Motley Fool has a disclosure policy.
Copyright 1995 - 2016 The Motley Fool, LLC. All rights reserved. The Motley Fool has a disclosure policy.