3 Ways Square Inc Is Innovating the Payments Industry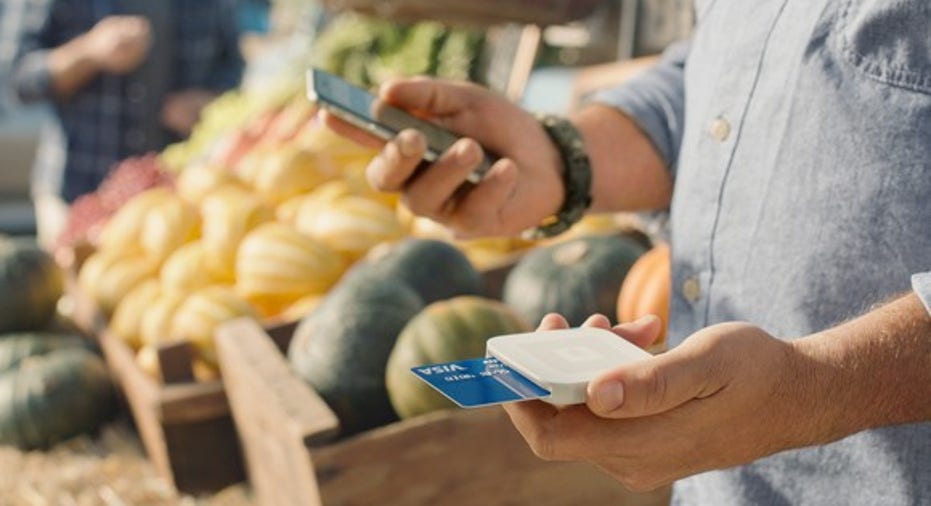 From its simple and innovative founding in 2009 as a way for businesses to accept card payments through mobile devices, Square Inc (NYSE: SQ) has evolved into a comprehensive payments solutions platform.
Image source: Square Inc.
While the company is not yet profitable, most of Square's metrics show consistent growth across its many platforms. In the company's most recently reported quarter, Square's adjusted revenue came in at $178 million, a 51% increase year over year. The company's gross payment volume (GPV) was $13.2 billion, a 39% increase year over year.
This growth is more impressive given the highly competitive nature of the payments solution industry. After all, shortly after Square introduced its innovative mobile payment hardware, other major payment solutions companies followed with their own mobile card readers. If Square is to keep growing revenue at double-digit rates and ultimately turn a profit in its low margin, competitive industry, it must continue this culture of innovation.
Fortunately for Square investors, the company keeps designing ways to breathe new life into what has been, at times, a technologically stagnant industry. Here are three such examples:
Reducing EMV Transaction Times
One of the most common complaints with the shift to EMV chip-embedded cards has been from merchants complaining about longer transaction times. While both Visaand Mastercardhave released new software designed to quicken this process, it is still a real concern for retailers. After all, the faster customers move through a merchant's line, the more customers can be served and the happier those customers will be.
Image source: Square Inc.
This is why Square has invested so much in reducing the amount of time it takes merchants to facilitate transactions using Square's platforms. According to Square's 2016 third quarter shareholder letter, the reported industry average for processing an EMV transaction is 8-13 seconds. Square's previous EMV transaction speed was 5.7 seconds. But in the same shareholder letter, Square announced it had now reduced its own transaction speed to 4.2 seconds. That's 25% faster than its own previous speed and well ahead of the industry average.
Square Capital
According to a study from CB Insights that examined the postmortems of 101 failed start-ups, the second major reason these young companies failed is because they "ran out of cash." Most entrepreneurs understand there could be a good deal of time from when they first open their doors to when they first turn a profit. Square Capital is a program designed to help fledgling businesses bridge this gap.
Square Capital is a service in which Square offers business loans to select clients who then pay the loan back gradually, as a percentage of transactions. Because of the immense amount of transaction data Square collects from its customers, it can use a high amount of discretion when offering these loans.
So far the strategy appears to be working. Square Capital has been able to maintain a 4% loan loss rate in every single quarter of the year, the national default rate for small business loans is more than twice as much. In Q3 2016, Square processed over 35,000 loans totaling more than $200 million, an approximate 70% year-over-year increase.
Build with Square
In March 2016, the company launched Build with Square, a developer platform that allows sellers across the Square ecosystem to customize their POS (point of sale) checkouts, access other Square services such as Square Capital and Square Payroll, track inventory, access data analytics, and track online and offline sales.
In the first quarter alone, Square saw 135,000 integrations through Build with Square. Square believes allowing this type of customization will attract large business customers, who tend to have more sophisticated needs.
The big takeaway for Square investors
In an industry where it is usually a race to the bottom on pricing, any company that offers new solutions and services to its business customers stands a real chance to differentiate itself. This, in turn, will attract more customers even while demanding higher fees for its services.
This doesn't mean Square has a monopoly on progress in this industry. For instance, PayPal Holdings Inc's(NASDAQ: PYPL) Braintree platform is also offering a customizable checkout experience for its customers as well.But if Square continues to foster this culture of innovation, the company's investors will continue to see revenue growth, and even real profits, in the future.
10 stocks we like better than Square When investing geniuses David and Tom Gardner have a stock tip, it can pay to listen. After all, the newsletter they have run for over a decade, Motley Fool Stock Advisor, has tripled the market.*
David and Tom just revealed what they believe are the 10 best stocks for investors to buy right now... and Square wasn't one of them! That's right -- they think these 10 stocks are even better buys.
Click here to learn about these picks!
*Stock Advisor returns as of January 4, 2017
Matthew Cochrane owns shares of Mastercard and PayPal Holdings. The Motley Fool owns shares of and recommends Mastercard, PayPal Holdings, and Visa. The Motley Fool has a disclosure policy.