3 Ways Shopify Is Like Amazon and 1 Key Difference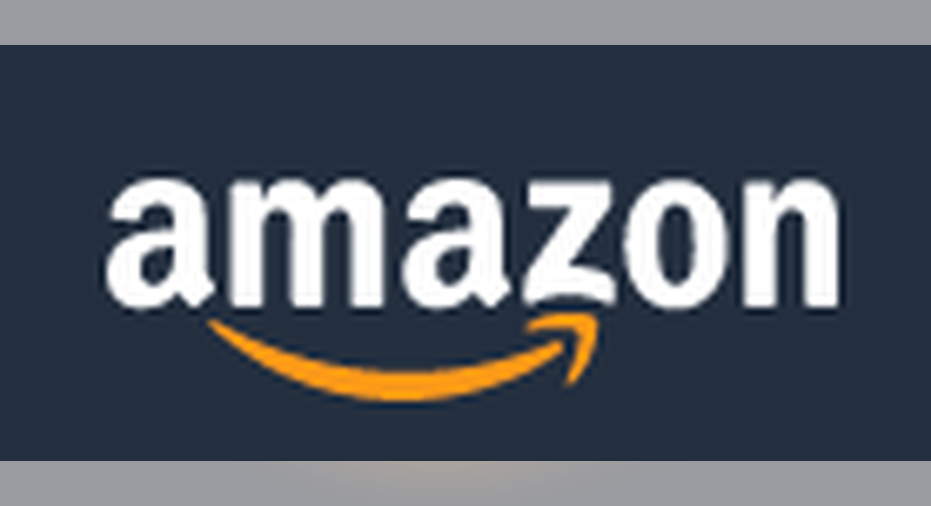 Image source: Shopify.com
Amazon (NASDAQ: AMZN) has been a tremendous investment for shareholders. Since the company went public in 1997, its stock has grown over 54,000% and the company is now one of the top five most valuable companies by market capitalization. People are always looking for companies that are set to succeed as well as Amazon has, and that leads me to Mark Twain, who is credited with saying that "history doesn't repeat itself, but it often rhymes."
Taking a Twain approach to finding the next Amazon-like investment,Shopify(NYSE: SHOP)comes to the forefront as sharing three success factors with Amazon while having one critical difference that might put it at a disadvantage in terms of growing to Amazon's size.
Similarities
Difference

Founder-led with long-term vision.
Obsessed with customers' experience.
Investing aggressively for growth.

Shopify's total addressable market is much smaller than Amazon's.
Let's compare these three success factors and the one difference to see how Amazon-like Shopify really is.
Founder-led with long-term vision
A founder can have a significant impact in shaping the culture of a company. Jeff Bezos, Amazon's CEO and founder, did this early in the company's history by emphasizing in his first letter to shareholders his determination to have his company succeed over the long term.
Tobi Lutke, Shopify's founder and CEO, has a similar mandate. Lutke's letter to shareholders in the company's 2015 public filing declared long-term value more important than the short term.
Having the long-term view has paid off for Amazon and its shareholders, and it seems that Shopify has the same mindset. Lutke boldly ended his letter to shareholders saying, "I want Shopify to be a company that sees the next century." How's that for the long-term view?
Obsessed with the customer experience
As a longtime customer of Amazon, I have seen the customer experience get better and better. Enhancements in search, ordering experience, fulfillment, account management, and surprise extras seem commonplace. This is not by accident. Bezos used the phrase "obsess over customers" in his first shareholder letter and he has not relented on his passion for pleasing customers. He includes the original 1997 shareholder letter every year in Amazon's annual report.
Similarly, Shopify understands its success is tied to the success of its customers. Whereas Amazon's customers are consumers, Shopify's customers are merchants selling their goods on Shopify's e-commerce platform. Like Amazon, the idea of customer focus has been core to Shopify from the beginning. Lutke has a letter on the Shopify investor home page where he describes Shopify's focus on the customer. It says in part:
Shopify's success is aligned with the success of its customers. When Shopify's customers are successful, Shopify makes more money in subscription and transaction fees. Shopify has provided significant resources to help its clients run successful e-commerce businesses, includingcompany-facilitated customer meet-ups, a user community, video how-to guides, a podcast, and even a directory of Shopify experts that merchants can use for almost any aspect of e-commerce business.Lastly, even if the core Shopify platform doesn't meet your needs, Shopify hosts an app store with over 1,500 apps. Shopify's relentless focus on the customer continues today. Lutke mentioned in the most recent earnings release: "Our accomplishments over the last few months support the strategy we have made clear from the beginning, which is to do the things that help merchants succeed"
Shopify scores a checkmark in the first two Amazon keys to success. Let's look at the third success factor and how Shopify shares a similar aggressive investment strategy with the e-commerce and could-computing titan.
Investing aggressively to grow
Amazon didn't report a profit until 2003, which was six long years after going public. The reason Amazon didn't post a profit was because it was investing heavily to grow its business.
Amazon has continued to invest in its business and this impacted the company's most recent quarter. Amazon cited investments in fulfillment centers, digital content, international growth, Alexa/Echo, and AWS as reasons for lower profit in Q3.
Shopify hasn't posted a profit as long as it's been reporting results publicly. But, as I noted in this article, Shopify's core business has healthy gross margins and could be profitable if it weren't investing heavily in growth initiatives.In Shopify's filing to go public, Shopify provided detail about these investments including:
Marketing activities.
Expanding partner referral programs.
Research and development to introduce new products and services.
Maintaining a high level of merchant service and support.
Data center and network infrastructure.
In its most recent earnings call Chief Financial Officer Russ Jones directly linked these investments to Shopify's ability to continue grow.
Shopify scores a win on all three of these Amazon success factors, but there's one important difference between Amazon and Shopify that investors need to keep in mind.
Total addressable market
Image source: Amazon.com
Amazon's logo has an arrow starting at the "a" in its name and going to the "z", which is a subtle reminder that Amazon wants to make its website the place consumers go to buy just about anything.
While Shopify is an e-commerce business like Amazon, Shopify doesn't sell goods to consumers. Shopify provides a suite of e-commerce tools to enable entrepreneurs and small-business owners to start and run an e-commerce business quickly and simply. Shopify makes money from subscription fees from these business owners and transaction fees when they sell goods over the Shopify platform.
Retail e-commerce is estimated to reach more than $4 trillion in the next few years, giving Amazon a huge total addressable market (TAM). Shopify's TAM is more modest. Shopify provided TAM details about the small and medium business (SMB) market it serves in the company's filing to go public.
At the time, Shopify estimated that its annualized revenue per merchant was about $1,000. Given that as a baseline, Shopify's total addressable market in its key geographies would be $10 billion, and worldwide would be $46 billion. Shopify goes on to say that its market will expand as more entrepreneurs start businesses and as Shopify gains more revenue per merchant. Given that Shopify's trailing-12-month revenue is $329 million, Shopify still has plenty of room to grow.
Shopify looks and acts a lot like Amazon, and that's a really good thing for investors. Despite the difference in the companies' total addressable markets, investors should be excited about Shopify's Amazon-like traits in the large and growing e-commerce marketplace.
10 stocks we like better than Shopify When investing geniuses David and Tom Gardner have a stock tip, it can pay to listen. After all, the newsletter they have run for over a decade, Motley Fool Stock Advisor, has tripled the market.*
David and Tom just revealed what they believe are the 10 best stocks for investors to buy right now... and Shopify wasn't one of them! That's right -- they think these 10 stocks are even better buys.
Click here to learn about these picks!
*Stock Advisor returns as of January 4, 2017
Brian Withers owns shares of Amazon.com, and Shopify. The Motley Fool owns shares of and recommends Amazon.com and Shopify. The Motley Fool has a disclosure policy.