3 Ways Organovo Holdings, Inc. Plans to Grow Exponentially for Years to Come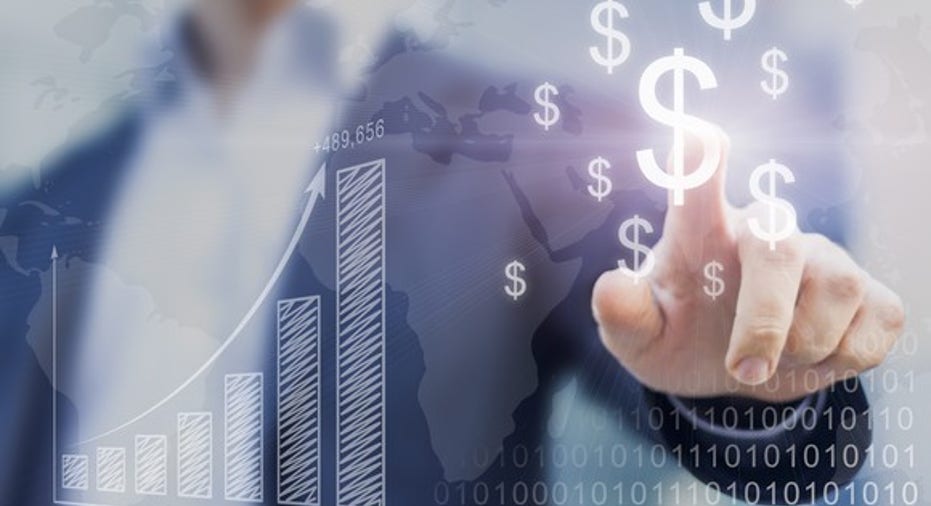 According to baseball legend, Babe Ruth pointed to the center-field bleachers in the third game of the 1932 World Series. On the next pitch, that's where he hit the ball -- making one of the greatest home runs in baseball history.
Organovo Holdings (NASDAQ: ONVO) CEO Keith Murphy made his own kind of called shot at the Piper Jaffray Healthcare Conference on Tuesday. Murphy said that he believes the 3D bioprinting company will grow by triple-digit percentages for years to come. Here are three ways Organovo plans to achieve this exponential growth.
Image source: Getty Images.
1. Drive adoption
3D bioprinted human tissues are still relatively new to the scene. Some scientists remain skeptical about trying this new technology. However, Murphy said that Organovo's efforts to drive adoption are paying off, with 10 out of the top 25 global pharmaceutical companies using the company's 3D liver tissue.
Important factors behind this increased adoption include publication in scientific journals and presentations at major scientific conferences. Murphy noted that it really helps to have companies like Bristol-Myers Squibb(NYSE: BMY) andRoche (NASDAQOTH: RHHBY) say that "we're using it," referring to Organovo's bioprinted tissues.
Bristol-Myers Squibb and Organovo scientists presented data at the Society of Toxicology's annual meeting inMarch. One of the two presentations focused on advances in the use of bioprinted 3D human liver tissues for the assessment of drug-induced liver toxicity. The other addressed monocrotaline toxicity in 3D bioprinted human liver tissue.
In July, Roche and Organovo researchers published data in scientific journal PLOS One. Their research demonstrated the superiority of Organovo's human liver tissue in detecting toxicity compared to traditional pre-clinical testing methods, including animal models.
Murphy also said that he thinks, over time, there could be opportunities to have the U.S. Food and Drug Administration (FDA) influence drugmakers to use 3D tissues. He hopes that additional research showing the effectiveness of 3D bioprinted tissues in detecting toxicity in early stages could spur the agency to push pharmaceutical companies to "de-risk" their pipelines by using these tissues rather than conventional models.
2. Expand product and service offerings
Organovo also expects new product and service offerings will help fuel growth. The company launched its second commercial product, bioprinted human kidney tissue, just a few months ago. This was a natural choice for Organovo, since the company's existing sales force could sell the tissue along with 3D liver tissue.
Murphy said that the next step will be to build a franchise in metabolism studies. He mentioned that the same customer base using its current tissues would be prospects for these studies, especially kidney tissue customers.
No guidance has been provided yet for the metabolism study effort, because Organovo first needs to build its infrastructure -- including hiring staff. Murphy indicated, however, that he thinks the company can up to double its annual revenue per program by offering metabolism studies.
3. Have partners help pick up the tab
What about the research and development costs for new products? Keith Murphy says that he hopes partners will pick up much of the tab.
Organovo is already receiving financial help from one big partner -- Merck (NYSE: MRK). The big drugmaker paid Organovo close to $400,000 in the last quarter as part of the two companies' agreement to jointly develop custom tissue models.
Murphy likes the partnership model that his company has with Merck. Organovo owns the tissue in this non-exclusive arrangement, while Merck can decide what next steps to take at the end of the research.He thinks that, in the future, Organovo will have more opportunities to explore strategic financing of development initiatives rather than resorting to additional stock offerings.
Bragging?
Some might think that Murphy's prediction of triple-digit percentage growth for several years could be just wishful thinking. Others might consider those kind of comments as bragging.
Understand, however, that Organovo more than quadrupled its revenue year over year in the last quarter and achieved sequential growth of 54%. Like another famous baseball player, Dizzy Dean, once said, "It ain't bragging if you can do it."
10 stocks we like better than Organovo Holdings When investing geniuses David and Tom Gardner have a stock tip, it can pay to listen. After all, the newsletter they have run for over a decade, Motley Fool Stock Advisor, has tripled the market.*
David and Tom just revealed what they believe are the 10 best stocks for investors to buy right now... and Organovo Holdings wasn't one of them! That's right -- they think these 10 stocks are even better buys.
Click here to learn about these picks!
*Stock Advisor returns as of November 7, 2016
Keith Speights has no position in any stocks mentioned. The Motley Fool has no position in any of the stocks mentioned. Try any of our Foolish newsletter services free for 30 days. We Fools may not all hold the same opinions, but we all believe that considering a diverse range of insights makes us better investors. The Motley Fool has a disclosure policy.