3 Ways Netflix Can Double Again in 2016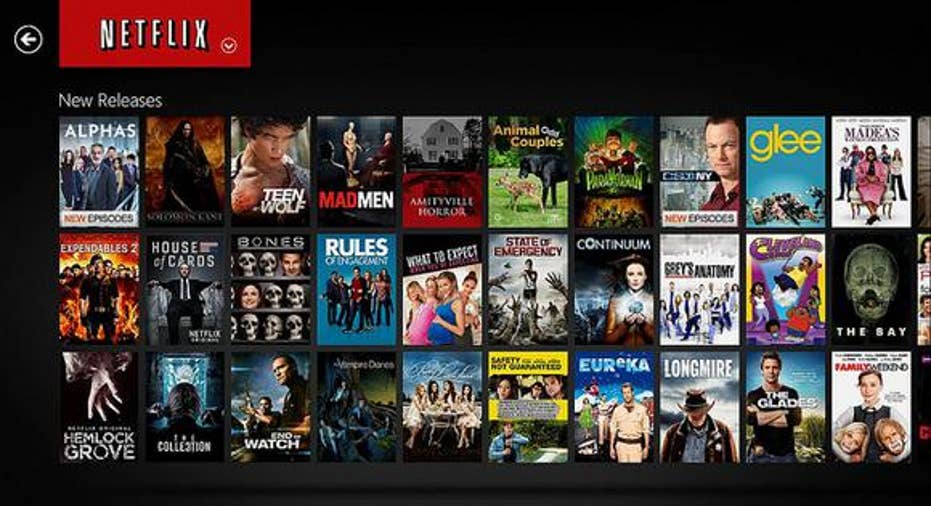 The S&P 500 may have just suffered its first down year since 2008, but the same can't be said about Netflix. The leading premium streaming video service more than doubled in 2015, soaring 134% to become the S&P 500's biggest gainer.
Netflix has now been the best performer on the S&P 500 in two of the past three years. The stock has more than doubled in two of the past three quarters. That would seem to set Netflix up for a ho-hum 2016 as the fundamentals catch up to the stock, but what if things get even better?
It would take a lot for Netflix stock to double again in the year ahead. It would push Netflix's market cap to nearly $100 billion. However, there are a few things that can help justify another big move in 2016 if they fall just right for Netflix. Let's check a few of them out.
1. International operations can turn a profitMost of Netflix's growth is coming from its booming popularity outside of the U.S. market. Nearly two thirds of its net additions over the past year have come from its international markets.
Expanding quickly doesn't come cheap, and in Netflix's case this means a lot of red ink overseas that's eating into its stateside profitability. Netflix's most recent forecast called for an operating loss of $117 million for the just-concluded holiday quarter for its international streaming business.
There may not seem to be much of a chance of an international profit in 2016, but with Netflix recently claiming that it should be done with its market expansion efforts at some point this year it will make things easier on the bottom line. Netflix turning a profit with its international operations by the end of 2016 would go a long way toward boosting Wall Street's overall profit targets.
2. Strong subscriber growthNetflix closed out the third quarter with 69.2 million streaming accounts, and back in October it was forecasting 74.3 million subs by the end of December. Netflix has historically been conservative with its public guidance, meaning that it may not be long before CEO Reed Hastings makes a social media posting about his company topping 75-million streaming accounts.
There are no signs of Netflix growth slowing. The value proposition remains strong, and it has had an uncanny knack in recent years to line up magnetic original programming. This is a highly scalable model, especially since Netflix prefers to pay flat fees for content deals.
Netflix is as sticky as it's ever been. No one is even close when it comes to downstream traffic during primetime, and with millennials continuing to cut the cord and engaging in binge viewing the good times should continue. The real stock price driver here is if growth can accelerated from the nearly 17 million net additions that it recently forecasted for all of 2015 in the new year.
3. The ceiling isn't $9.99 a monthNetflix turned heads in 2014 when it raised its monthly streaming rate from $7.99 to $8.99 a month. Existing subscribers were grandfathered in for two years, funneling them into a group that will start paying more in a few months when the springtime hike kicks in. Netflix then went on to boost the price of its most popular high-def two-screen plan to $9.99 a month.
It will be interesting to see the kind of churn Netflix experiences when the grandfathering expires in May, but we still don't know the pricing elasticity that Netflix has here. It didn't have a problem growing in 2014 and again in 2015 despite higher prices for new members. It would be justifying in pushing rates higher in 2016, and as long as subscribers keep paying shareholders will be rewarded.
The article 3 Ways Netflix Can Double Again in 2016 originally appeared on Fool.com.
Rick Munarriz owns shares of Netflix. The Motley Fool owns shares of and recommends Netflix. Try any of our Foolish newsletter services free for 30 days. We Fools may not all hold the same opinions, but we all believe that considering a diverse range of insights makes us better investors. The Motley Fool has a disclosure policy.
Copyright 1995 - 2016 The Motley Fool, LLC. All rights reserved. The Motley Fool has a disclosure policy.