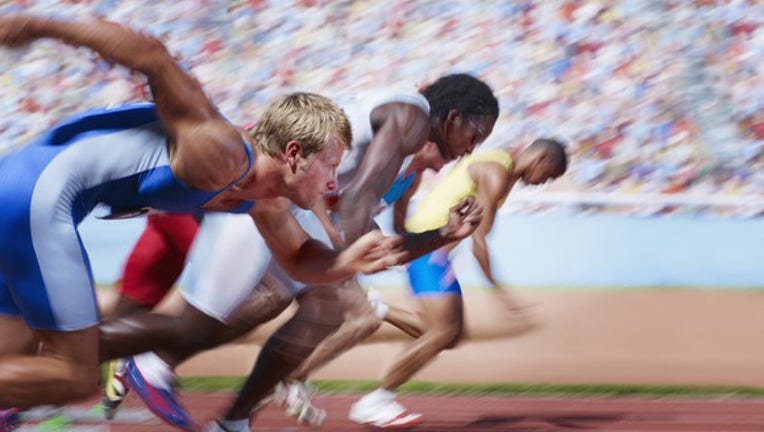 Image source: Getty Images.
There are quite a few players on the field developing RNA-based therapies along with Ionis Pharmaceuticals (NASDAQ: IONS). Its biggest competitors --Alnylam Pharmaceuticals (NASDAQ: ALNY),Arrowhead Pharmaceuticals, and privately held Moderna Therapeutics -- aren't to be taken lightly, but in many respects Ionis stands tallest.
Let's take a look at some of this company's key strengths, and one area where it comes up short.
Shots on goal
Ionis Pharmaceuticals' clinical stage pipeline has a whopping 27 candidates in clinical-stage trials, including three rare disease drugs in phase 3 studies.Closest to the finish line isnusinersen for treatment of the leading genetic cause of infant mortality,spinal muscular atrophy (SMA).Those born with the most severe form usually don't achieve the ability to sit up without assistance, and need help breathing around two years of age.
Alnylam Pharmaceuticals and Ionis were in a tight race to develop treatments for nerve and heart damage associated with hereditary transthyretin amyloidosis. That was until Ionis' partner,GlaxoSmithKline, decided to wait for safety data from an ongoing phase 3 trial with IONIS-TTRrx for treatment of nerve damage before starting a trial with the same candidate for treatment of heart damage following some safety concerns.
Image source: Ionis Pharmaceuticals.
Still, Alnylam's transthyretin amyloidosis candidates, patisiran and revusiran, are the only drugs the company has in phase 3 trials. Beyond these, its clinical stage pipeline contains a few earlier-stage candidates.
Arrowhead Pharmaceuticals is miles behind Ionis and Alnylam, with just three candidates in mid-stage clinical trials, the most studied of which is ARC-520 for treatment of hepatitis B virus.Moderna has raised a record-breaking $450 million in venture capital to advance its messenger RNA therapies into clinical trials,but it has just two candidates in early stage clinical studies.
Shots scored
There aren't any approved treatments for SMA, but that will probably change soon. In August, Ionis announced that patients receiving nusinersen in a phase 3 trial showed a significant improvement achieving motor milestones during a planned interim analysis. Without any approved treatments for the life-threatening disease, the drug's chances of approval seem strong.
If approved, nusinersenwon't be Ionis' first drug to earn FDA approval. In 2013, the regulator green-lighted its Kynamro for treatment of an ultra-rare inherited form of hypercholesterolemia. It flopped on the launch, though, and its partnerSanofihas since returned rights to Kynamro back to Ionis.
Alnylam isn't expecting data from its phase 3 trials with patisiran and revusiran until 2018.Without anything in phase 3, Arrowhead and Moderna are even further behind.
Collaboration revenue
With most of its vast pipeline partnered with bigger players, Ionis generates a surprising amount of revenue when its candidates pass predetermined milestones. For example,Biogenexercised its option to develop and commercialize nusinersen globally, triggering a $75 million milestone payment to Ionis. If approved, Ionis is entitled to further milestones and royalties on nusinersen sales,which are expected to peak around $1.7 billion annually.
IONS Revenue (TTM) data by YCharts.
The above chart doesn't include the recent $75 millionpayment from Biogen, but Ionis is clearly in the lead when it comes to generating revenue by advancing a plethora of candidates through clinical stages.
Taking silver
One area where Ionis isn't leading is market capitalization. At recent prices, Ionis' market cap is around $3.8 billion, which is far below Alnylam's $6.7 billion. One reason for this is Anylam's willingness to shoulder more development costs for its candidates in return for commercialization rights in North America and Canada. This increases Alnylam's risk, but could lead to much more revenue if its candidates succeed.
Also at play are key differences in their approach to intercepting messenger RNA strands transcribed from faulty genes before they can be translated into dysfunctional proteins. Unlike Alnylam's small interfering RNA strands, Ionis' RNA antisense drugs are broken down along with the dysfunctional RNA strands they bind to. This suggests higher dosage requirements, and greater potential for side effects.
We'll know if this is truly the case in the years ahead. In the meantime, it looks like Ionis Pharmaceuticals has the clear lead over its RNA-meddling competitors in some important areas.
A secret billion-dollar stock opportunity The world's biggest tech company forgot to show you something, but a few Wall Street analysts and the Fool didn't miss a beat: There's a small company that's powering their brand-new gadgets and the coming revolution in technology. And we think its stock price has nearly unlimited room to run for early in-the-know investors! To be one of them, just click here.
Cory Renauer has no position in any stocks mentioned. You can follow Cory on Twitter @TMFang4apples or connect with him on LinkedIn for more healthcare industry insight.
The Motley Fool owns shares of and recommends Alnylam Pharmaceuticals, Biogen, and Ionis Pharmaceuticals. Try any of our Foolish newsletter services free for 30 days. We Fools may not all hold the same opinions, but we all believe that considering a diverse range of insights makes us better investors. The Motley Fool has a disclosure policy.