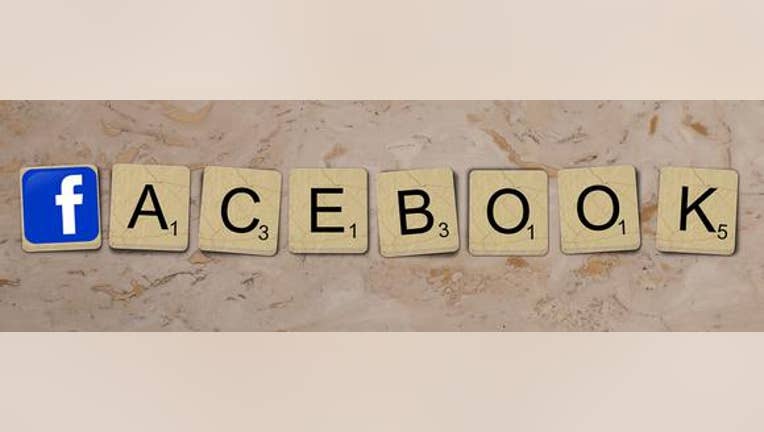 Over the past few years, Facebook has evolved into one of Alphabet 's most dangerous rivals. Facebook is currently the second most popular website in the world after Alphabet's Google, according to site tracker Alexa, with over a billion daily active users. That massive user base is helping Facebook expand its ecosystem deep into Google's backyard.
Source: Pixabay.
Over the past 12 months, investors have aggressively bought both stocks. Facebook shares have rallied 30% while Alphabet's shares are up more than 40%. But looking ahead into 2016, Facebook's weed-like growth could throttle Alphabet's long-term expansion plans. Let's take a closer look at three main ways Facebook could hurt Alphabet -- social media dominance, monolithic messaging, and video streaming.
Social media dominanceGoogle is the world's top search engine, but every attempt to tether those users into a social network has failed. Last year, Stone Temple Consulting estimated that only 10% of Google accounts, or about 250 million users, have ever publicly posted anything on Google+. Within that total, pseudonymous tech blogger Edward Morbius suggested that just four to six million users can actually be considered "active."
Google neither confirmed nor countered those figures, but the split between Stream and Photos in March and a soft reboot of Google+ in November suggests that it's struggling.Instead of competing head-to-head with Facebook, the "new" Google+ imitates features from Reddit and Pinterest with Communities and Collections, but it could be tough to tear users away from those deeply entrenched social sites.
Facebook finished last quarter with 1.55 billion monthly active users. To diversify the appeal of its social empire, it added Twitter-like features like hashtags, live streaming video, and curated moments. It also introduced "Facebook at Work" to challenge LinkedIn and tested ephemeral messages to counter Snapchat. Meanwhile, Facebook's Instagram has evolved into a stand-alone beast with 400 million active users as of last September. The more time users spend on Facebook and Instagram, the less time they'll spend within Google's ecosystem. This paradigm shift could throttle the amount of data Google mines and undermine the effectiveness of its targeted ads.
Monolithic messagingFacebook has two messaging apps -- WhatsApp, which has 900 million active users, and Messenger, which has over700 million. WhatsApp is ideal for no-frills messaging, while Messenger serves as a foundation for add-on services. Facebook has already added apps, games, customer relationship tools for businesses, mobile payment options, andUber integration to Messenger. These features can help Messenger become a monolithic "all in one" app like Tencent's WeChat and Naver's LINE -- which are both wildly popular across Asia.
Facebook Messenger. Source: Facebook.
For example, the booming O2O (online to offline) market in China -- which funnels games, e-commerce sites, taxi services, and other services into single chat apps like WeChat -- grewnearly 43% annually in 2014, according to iResearch. Facebook Messenger could similarly pull other apps into its orbit worldwide, which would cut Google out of the mobile loop.
Google previously launched mobile messaging apps like Google Talk, Google Voice, Google Hangouts, and Messenger. Each of these apps integrated SMS and MMS messages with online chat, but none of them evolved as quickly as Facebook Messenger toward becoming a monolithic O2O platform. Unless Google can "bolt on" as many services and accumulate as many active users to its Messaging app, it could be squeezed out of the lucrative "messaging as a platform" market.
Streaming video and virtual realityAlphabet's YouTube remains the largest video streaming site in the world with over a billion users, but Facebook has been gaining ground. Research firm comScore estimates that Facebook deliveredmore U.S. desktop video views in 2014, while Ampere Analysis believes that Facebook delivered two-thirds as many video views across all platforms asYouTube in 2015. If Facebook's video views match or overtake YouTube's in 2016, its video ads could become much more valuable to marketers.
To bolster its strength in video, Facebook encouraged users to embed videos on third-party sites, split ad revenues with content creators, let celebrity users stream Periscope-like videos, tested a dedicated video channel, and unveiled 360-degree videos similar to YouTube's 360 videos.
These 360-degree videos could complement Facebook's launch of the Oculus Rift VR headset later this year. If the Rift proves popular, Facebook could establish a VR hardware base to test other "virtual presence" experiences like remote learning, telehealth, and live events across its social network. That growth could help Facebook pull ahead of Alphabet in the fledgling VR market, which tech M&A advisory firm Digi-Capital estimates will growfrom nearly nothing today to $30 billion by 2020.
The Oculus Rift. Source: Oculus.
The battle is just beginningFacebook can hurt Alphabet in several ways, but Alphabet still has plenty of ways to fight back. Android Marshmallow can still mine data from individual apps with Google Now on Tap to counter Facebook's growth. Its subscription-based YouTube Red service might eventually make its videos more profitable than Facebook's. Nonetheless, Alphabet investors should carefully track Facebook's moves in the three aforementioned categories throughout the coming year.
The article 3 Ways Facebook Inc. Could Hurt Alphabet Inc. in 2016 originally appeared on Fool.com.
Suzanne Frey, an executive at Alphabet, is a member of The Motley Fool's board of directors. Leo Sun has no position in any stocks mentioned. The Motley Fool owns shares of and recommends Alphabet (A shares), Alphabet (C shares), Facebook, LinkedIn, and Twitter. Try any of our Foolish newsletter services free for 30 days. We Fools may not all hold the same opinions, but we all believe that considering a diverse range of insights makes us better investors. The Motley Fool has a disclosure policy.
Copyright 1995 - 2016 The Motley Fool, LLC. All rights reserved. The Motley Fool has a disclosure policy.