3 Ways Brexit Could Kill Caterpillar Inc.'s Growth Prospects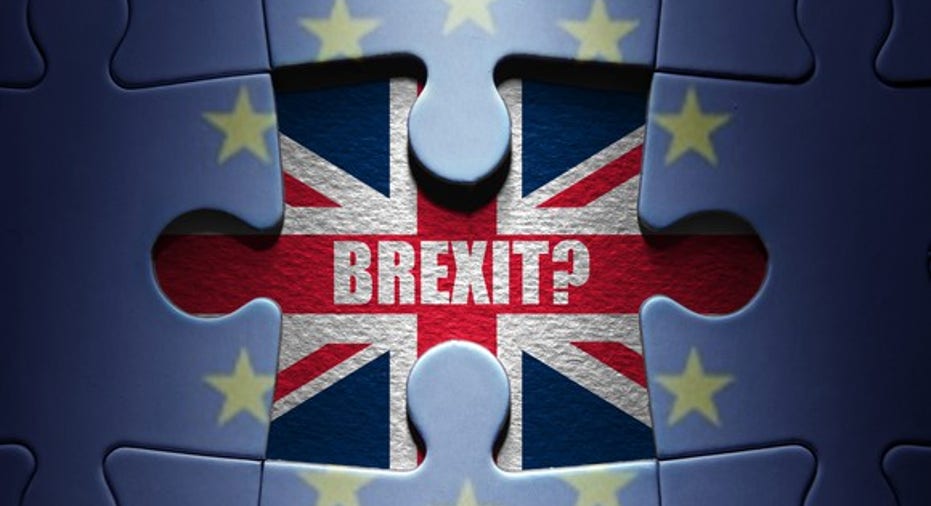 Image source: Getty Images.
With the Brexit now set to occur, Caterpillar Inc. investors should brace for a tough ride ahead. Granted, there's a lot of uncertainty about how the negotiations between the United Kingdom and the European Union will pan out, and how Britain's exit from the EU will affect the economies involved. Nevertheless, there's no denying Brexit will hurt Caterpillar -- and the company itself has been quite vocal about it. Soon after the results of the referendum, Caterpillar's U.K. Country Director Mark Dorsett released a statement. Among other things, he said:
There's a hint of underlying concern in Dorsett's tone, and understandably so, given that there are multiple ways this transition could hurt Caterpillar's growth prospects. Here are three that you need to know about.
If the EU refuses single-market access to the U.K.
Dorsett stressed how "single market issues" should be prioritized to "lessen the negative impact on business andonboththe U.K.and Europeaneconomies." Access to the EU's single market allows member countries to freely trade goods and services. Not surprisingly, if the EU imposes trade barriers and tariffs on the U.K. after its exit, it'll hamper movement of goods and services between the two markets. That could cost Caterpillar since it counts the U.K. as one of its largest bases outside the U.S. It currently operates 20 key manufacturing facilities in the U.K., with a headcount exceeding 10,000. As equipment manufactured at these plants is exported to Europe as well as other international markets, unfavorable developments like trade barriers will be a double whammy for Caterpillar.
Worse yet, if Brexit pushes the U.K. and the EU into recession, as many fear will happen, Caterpillar could find itself in an even deeper mess in the long run. While Caterpillar doesn't break down its sales by individual country, it derived a quarter of its revenue from the EAME (Europe, Africa, and the Middle East) region last year.
A stronger dollar is a huge challenge
The currency markets were the quickest to react to the Brexit "leave" vote, with a basket of currencies falling against the dollar. The British pound is still getting hammered a couple of weeks after the vote; even as I write this, it's hitting fresh 31-year lows against the dollar.
A stronger dollar is a major headwind for Caterpillar since sales made international in other currencies translate into fewer dollars when converted, while also hurting demand since it makes products more expensive for international buyers. Caterpillar derives more than half of its revenue from markets outside North America.
Data source: Caterpillar Inc. financials. Chart by author.
To give you an idea of how much unfavorable currency movements can hurt Caterpillar's top line, consider that the company generated $8.2 billion less in revenue last year than in 2014. Of that decline, $1.7 billion -- almost 20% -- was attributable to a stronger dollar. With the Brexit vote driving the dollar higher, I wouldn't be surprised to see Caterpillar report even bigger declines in revenues in coming quarters.
Brexit's impact on oil prices hurts Caterpillar
Given oil's vulnerability to global economic and politic upheaval, it isn't surprising to see prices tumbled after the Brexit vote. The uncertainty in Europe and its contagion effect on the rest of the world could slacken demand and put downward pressure on oil prices going forward. In a recently released report, Barclays pointed out how the Brexit vote "has added another nail to the coffin for global oil demand in 2016."
Volatility in oil prices don't bode well for Caterpillar, as it dims hopes for a recovery in the oil and gas industry -- a key end market for the company's energy & transportation (E&T) segment.
Image source: Caterpillar Inc.'s presentation at Wells Fargo Industrials Conference, May 2016.
E&T accounted for almost 40% of Caterpillar's total machinery sales last year. It was also the company's most profitable business before oil prices plummeted. E&T backlog is hitting alarmingly low levels, and sales dropped 33% year over year during the first quarter, with more than 80% of the decline coming from the oil and gas and transportation sectors. During the last earnings call of competitor Cummins , that company pointed out how "unused equipment" has emerged as a major concern for companies providing equipment to mining and oil and gas sectors. Sadly, Brexit could worsen things, sending Caterpillar's E&T sales down by double-digit percentages this year and beyond.
Foolish takeaway
The Brexit shocker came at a time when Caterpillar was already struggling to grow its sales and profits, thanks to a beleaguered mining industry and an economic slowdown in China, among other factors. If anything, Brexit could test the patience of Caterpillar investors who've already waited long enough for the company to turn around.
The article 3 Ways Brexit Could Kill Caterpillar Inc.'s Growth Prospects originally appeared on Fool.com.
Neha Chamaria has no position in any stocks mentioned. The Motley Fool owns shares of and recommends Cummins. Try any of our Foolish newsletter services free for 30 days. We Fools may not all hold the same opinions, but we all believe that considering a diverse range of insights makes us better investors. The Motley Fool has a disclosure policy.
Copyright 1995 - 2016 The Motley Fool, LLC. All rights reserved. The Motley Fool has a disclosure policy.