3 Warren Buffett Stocks to Supercharge Your Portfolio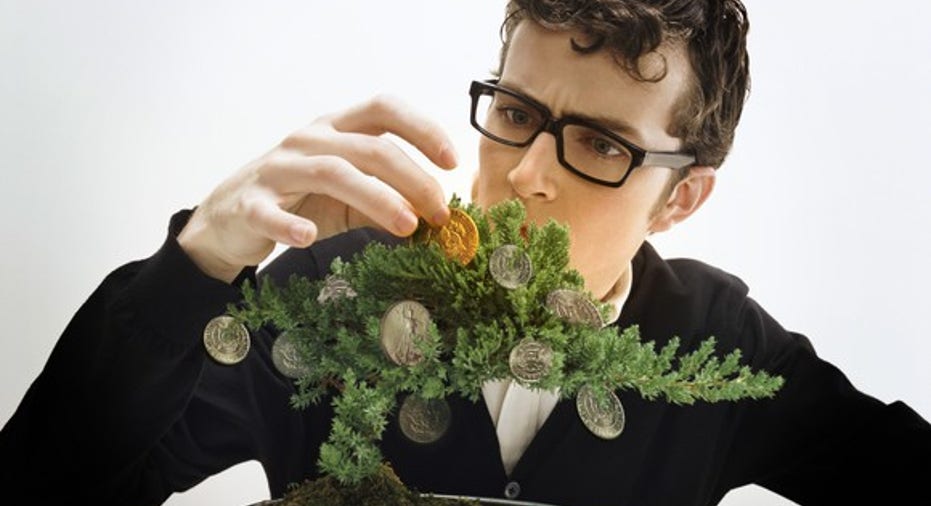 Image source: Getty
Warren Buffett is arguably one of the mostsuccessfulinvestors in stock market history, so it should come as nosurprise that he has developed a cult-like following. Investors from around the world take their cues from Buffett's portfolio to find new investing ideas, and given his track record perhaps that's not such a bad strategy.
Knowing that, we asked a team of our Motley Fool contributors to pick through Buffett'sportfolio and share theirfavorite stock idea. Read below to see the three stocks that they highlighted andjudge for yourself if one deserves a place in your brokerage account.
A smart way to play the energy downturn
Over the past few years, Berkshire Hathaway has been going in and out of energy stocks at a rate that is a bit uncharacteristic of the buy and hold philosophy that Warren Buffett has employed for years. One company in energy that has consistently remained in the Berkshire portfolio -- and a position he has added to recently -- is Phillips 66 .
One of the reasons that Buffett has been so keen on Phillips 66 is that while the company is in the oil & gas business, it isn't quite as tied to the ups and downs of oil prices. As an oil refiner and petrochemical producer, Phillips 66 acts more as a middleman that gets a cut on the price difference between the raw product -- crude oil -- and the refined products -- gasoline, diesel, plastics, etc.. Sure, the price margins for these prices can wax and wane just like oil prices, but they typically come out in the wash rather quickly and are less likely to experience long slogs of low prices like can happen and have happened numerous times over the years.
The other reason to like Phillips 66 is the company's ability to churn out cash and generously return it to shareholders. Even though the company was only spun off from ConocoPhillips just over four years ago, the company has already bought back more than 15% of all shares outstanding and has more than tripled its dividend payment.
PSX Average Diluted Shares Outstanding (Quarterly) data by YCharts
With shares trading at a price to tangible book value of 2.25 times and a PE ratio of 11.3 times, it's not the least expensive shares have been recently. Based on Buffett's recent purchase history, though, it would seem it's still a pretty reasonable price for a great business.
A cheap megabank
Brian Feroldi:The surprise Brexit vote hit global stock markets hard, with the banking sector taking the brunt of the hit. Even Wells Fargo , arguably one of the strongest banks in the world, fell in the wake of the news, despite the fact that almost all of the company's business happens domestically. That spells opportunity for courageous investors, andthis is my favorite Buffett stock to buy right now.
Image source: Wells Fargo
One reason that I'm confident in Wells Fargo's future is that it has one of the lowest efficiency ratios among all of the megabanks. By keeping its costs low the company can easily afford to offer its customers great rates while still earning a strong profit. So strong, in fact, that it boasts one of the highest returns on equity in the business.
The company's predictable profitability allows it kick the majority of its earnings back to shareholders. Last year the company spent more than $13 billion on dividends and share repurchase, which was more than half of its net income. Just recently the company got the green light from the Federal Reserve to return up to 75% of its profits back to investors, so it's likely that the years ahead will be even more lucrative for shareholders.
With the ripples of the Brexit vote still in the air and lowinterest rates here to stay for a bit longer, many investors are ignoring bank stocks. With Wells Fargo's stock yielding more than 3.3% and it trading for about 1.33 times book value, I think that right now is a great time to jump in.
An auto-maker with a high-yield
Sean Williams: A current Buffett holding that I'm strongly considering adding to my portfolio, which could be a perfect addition in July following the recent market swoon, is General Motors . The Oracle of Omaha's Berkshire Hathawaycurrently owns 50 million shares.
On one hand, I completely understand some of the skepticism surrounding General Motors. Brexit adds uncertainty throughout the U.K. and European Union, which could presumably hurt GMs overseas sales. Brexit could also slow its domestic deliveries if stock market weakness causes consumers to holster their disposable income. Additionally, auto industry pundits had been pegging 2017 or 2018 as the domestic market top for auto sales, causing Wall Street to be way ahead of the curve in terms pricing the industry at a discount to the overall market.
Image source: GM
These reasons aptly describe why General Motors has been sinking. Now here's why I think it's a great buy in July.
First, Wall Street may be overlooking the positives of Brexit and global uncertainty: namely, low lending rates. If access to capital remains plentiful, and that capital is cheap to borrow, the auto industry could perform a lot better than pundits are predicting. The Federal Reserve isn't likely to raise lending rates following a weak May jobs report and Brexit, and other global leaders could push their key lending benchmarks lower as well, which is a boon for the auto industry and GM.
General Motors can also escape some of the global uncertainty by focusing on the world's largest auto market, China. China is still growing its GDP in excess of 6% annually, and its growing middle-class is eager for luxuries, including automobiles. GM, through its joint-ventures, wound up delivering a record 295,282 vehicles in May, with Buick deliveries up 61% and SUV deliveries across multiple brands especially strong. Of particular interest, Baojun SUV deliveries rose 80% in May from the prior year. SUVs often boast better margins than sedans, which is good news for GM and its shareholders.
We also have GM's almost unbelievably cheap valuation and 5.1% yield. The company is trading at less than five times its estimated 2016 and 2017 profits, and only three times its projected 2017 cash flow per share. It looks ripe for the picking, and I would encourage long-term investors to consider hitting the gas on this Buffett stock.
The article 3 Warren Buffett Stocks to Supercharge Your Portfolio originally appeared on Fool.com.
Brian Feroldihas no position in any stocks mentioned.Like this article? Follow him onTwitter where he goes by the handle@Longtermmindsetor connect with him onLinkedInto see more articles like this.Sean Williams has no position in any stocks mentioned. Tyler Crowe owns shares of Berkshire Hathaway (B shares). The Motley Fool owns shares of and recommends Berkshire Hathaway (B shares) and Wells Fargo. The Motley Fool recommends General Motors. Try any of our Foolish newsletter services free for 30 days. We Fools may not all hold the same opinions, but we all believe that considering a diverse range of insights makes us better investors. The Motley Fool has a disclosure policy.
Copyright 1995 - 2016 The Motley Fool, LLC. All rights reserved. The Motley Fool has a disclosure policy.