3 Warren Buffett Stocks to Buy in June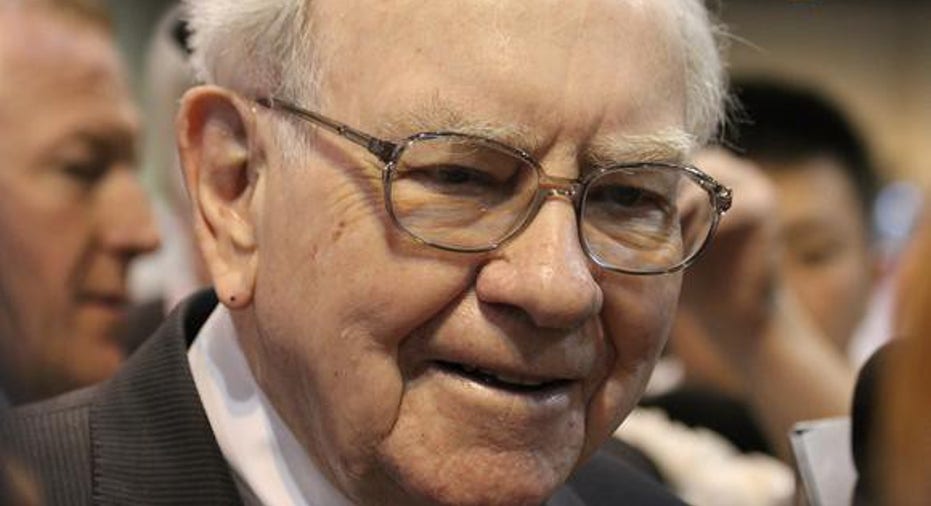 Warren Buffett is one the most successful investors of all time, so it can make sense to emulate his investing style. One easy way to do just that is to sift through his current list of holdings and simply buy the ones that are currently trading for mouthwatering prices.
With that in mind, we asked our team of our Motley Fool contributors to highlight a Buffett-owned stock that they think is a compelling buy right now. Read on to see which companies they picked and why.
Dan Caplinger: One stock that Buffett has made a big commitment to recently is Phillips 66 . Refinery companies have been among the sole beneficiaries within the energy sector of the drop in crude oil prices, and even as most energy stocks were plunging last year, Phillips 66 hit all-time record highs in late 2015. Favorable conditions in the markets for refined products have continued despite energy-price volatility, and that has supported strong profits for the company.
The barriers to entry in the refinery industry are so high that Phillips 66 and its existing peers have a competitive moat that serves to give the entire sector more pricing power than it would otherwise have. In the long run, threats to open up the U.S. crude oil market to export could take away what has been a historically cheap source of domestic crude as feedstock for producing gasoline, diesel fuel, and other refined products. For now, though, Phillips 66 is doing its best to maximize its profits under current conditions. With a dividend yield of more than 3% and the potential for further growth down the road, Phillips 66 is a Buffett pick that can go well in a conservative investment portfolio.
Warren Buffett first bought shares of IBM in 2011, and the Oracle of Omaha has consistently added to the position since then. In fact, recent regulatory filings show that Buffett bought more IBM stock in the first quarter of 2016.
The company is moving away from underperforming areas related to hardware and other commoditized businesses, and foreign currency fluctuations are putting downward pressure on international sales. In this context, IBM announced a worrisome 5% revenue decline during the first quarter of 2016.
On the other hand, IBM is aggressively investing in a group of business it has identified as strategic imperatives, including cloud, analytics, security, social, and mobile technologies. Performance in these key growth areas looks far more encouraging.
Constant currency sales from strategic imperatives grew 17% last quarter, and the segment accounted for 37% of IBM's total revenue on an annual basis. As long as the company keeps finding promising growth opportunities in strategic imperatives, there's a fairly good chance that overall financial performance will improve in the not-so-distant future.
IBM stock is currently trading at a remarkably cheap price-to-earnings ratio around 11.5 times earnings. This is a substantial discount versus a price-to-earnings ratio in the area of 19.4 for the average company in the S&P 500 index. If IBM can drive improving sales growth over the middle term, then the stock offers material room for gains from currently depressed price levels.
Brian Feroldi: My favorite stock in Buffett's portfolio also happens to be his largest holding, Wells Fargo . Although this stock has a great long-term track record, it has basically traded sideways for the past two years and has trailed the market. More recently it has been sold off, and that's creating a nice opportunity for investors who want to own a slice one of the highest-quality big banks out there.
Buffett is such a raving fan of Wells Fargo because of the company's lean operation structure. Wells Fargo consistently boasts one of the lowest efficiency ratios among all the big banks, which helps it to earn strong profits while offering competitive rates to its customers. Better still, the company also keeps its trading operation smalland has a far lower exposure to derivativesthat its peer group, which helps to keep its overall risk profile low.
By running a lean and low-risk operation, Wells Fargo can easily afford to pass on the majority of profits to shareholders. Last quarter alone, the company spent $3 billion on dividends and share repurchases, which represented 60% of its net income.
Right now the company is facing some short-term challenges from losses in the energy sector and persistently low interest rates, both of which I think are temporary headwinds that will work themselves out over time. With its shares trading for about 1.4 times book value and offering up a dividend yield just over 3%, now is a fine time to consider following in Buffett's footsteps by buying a few shares ofWells Fargo
The article 3 Warren Buffett Stocks to Buy in June originally appeared on Fool.com.
Brian Feroldi has the following options: long January 2017 $195 calls on International Business Machines, short January 2017 $195 puts on International Business Machines, short January 2017 $190 puts on International Business Machines, long January 2018 $175 calls on International Business Machines, and short January 2018 $175 puts on International Business Machines.Like this article? Follow him onTwitter where he goes by the handle@Longtermmind-setor connect with him onLinkedInto see more articles like this.Andrs Cardenalowns shares of International Business Machines.Dan Caplingerhas no position in any stocks mentioned. The Motley Fool owns shares of and recommends Wells Fargo. Try any of our Foolish newsletter services free for 30 days. We Fools may not all hold the same opinions, but we all believe that considering a diverse range of insights makes us better investors. The Motley Fool has a disclosure policy.
Copyright 1995 - 2016 The Motley Fool, LLC. All rights reserved. The Motley Fool has a disclosure policy.