3 Warren Buffett Stocks to Buy in July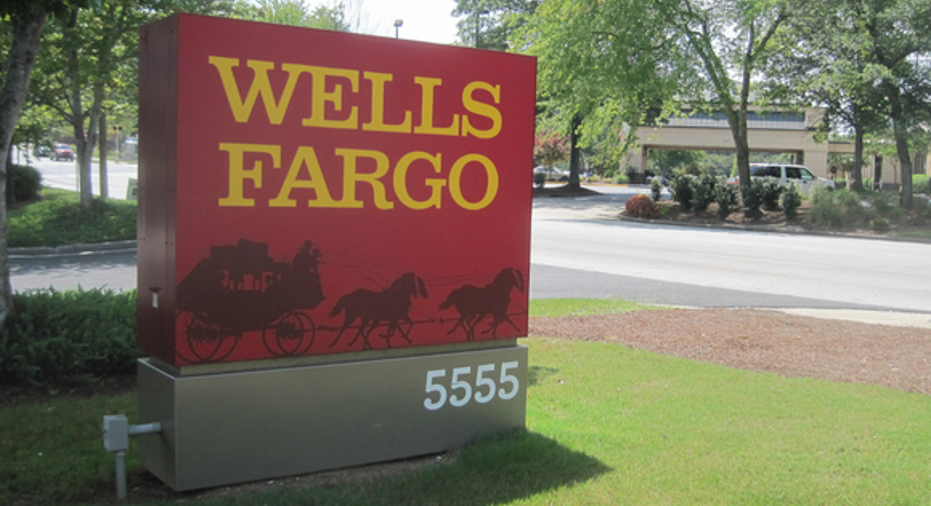 It's fair to say famed self-made billionaire investor Warren Buffett knows a thing or two about picking stocks. Since 1965, Buffett's Berkshire Hathaway has earned about a 21% annualized return, largely driven by buy-and-hold investments. During the same period, the S&P 500 earned about 10% annually. Therefore, if you're looking for stock ideas, Buffett's Berkshire Hathaway holdings are a good place to start. Here are three of Berkshire's equity holdings looking like buys heading into July: Apple , Wells Fargo , and American Express .
Apple
In May, Berkshire Hathaway surprised investors when it revealed in an SEC filing it had initiated a position worth more than $1 billion in Apple. Down 27% in the past twelve months, and trading with a price-to-earnings ratio of just 10.3 at this writing, Berkshire's investment suggests Buffett, or one of his two investing lieutenants, Todd Combs or Ted Weschler, is convinced the stock is undervalued.
An Apple Store. Image source: Apple.
Apple's recent year-over-year decline in iPhone unit sales has many investors worried the tech giant may struggle to grow its business beyond where it is today. But concerns about Apple's declining iPhone business are overblown for two reasons:
A decline isn't surprising in the aftermath of Apple's monstrous iPhone 6 cycle last year.
The stock isn't priced for growth. So if Apple's iPhone segment does return to growth, it will simply be icing on the cake.
Wells Fargo
As Berkshire's second-largest holding, Buffett's bet on Wells Fargowould be difficult to overstate. With a 9.6% stake in the company, and nearly $22 billion of capital invested in the bank, Berkshire clearly believes the stock will outperform the market over the long haul.
Image source: The Motley Fool.
It's important to emphasize that while Wells Fargo is one of Berkshire Hathaway's older holdings, Buffett is still adding to his position. Berkshire's stake in Wells Fargo increased in 2015 from 9.4% to 9.8%.
Berkshire endorsed Wells Fargo's business, along with the other three of its "Big Four" investments, in its most recent annual shareholder letter:
It's a particularly good time to buy Wells Fargo, as shares are down about 21% over the past twelve months.
American Express
In another of Berkshire's "Big Four" investments, Buffett also increased its stake in American Express during 2015, from 14.8% to 15.6%. Berkshire's position in the company is worth about $9 billion.
Buffett emphasized in the 2015 shareholder letter how investors shouldn't overlook Berkshire's growing stakes in its "Big Four" holdings as unimportant moves:
Like Wells Fargo and Apple, American Express has been hit hard recently, with shares down 28% in the past twelve months, leaving shares trading with a P/E ratio of just 11.5. This makes it a good time for investors to pick up shares of the company.
Which of these stocks do you think represents the best buying opportunity going into July?
The article 3 Warren Buffett Stocks to Buy in July originally appeared on Fool.com.
Daniel Sparks owns shares of Apple. The Motley Fool owns shares of and recommends Apple, Berkshire Hathaway (B shares), and Wells Fargo. The Motley Fool has the following options: long January 2018 $90 calls on Apple and short January 2018 $95 calls on Apple. The Motley Fool recommends American Express. Try any of our Foolish newsletter services free for 30 days. We Fools may not all hold the same opinions, but we all believe that considering a diverse range of insights makes us better investors. The Motley Fool has a disclosure policy.
Copyright 1995 - 2016 The Motley Fool, LLC. All rights reserved. The Motley Fool has a disclosure policy.