3 Unheard-Of Stocks That Are Fantastic Buys Right Now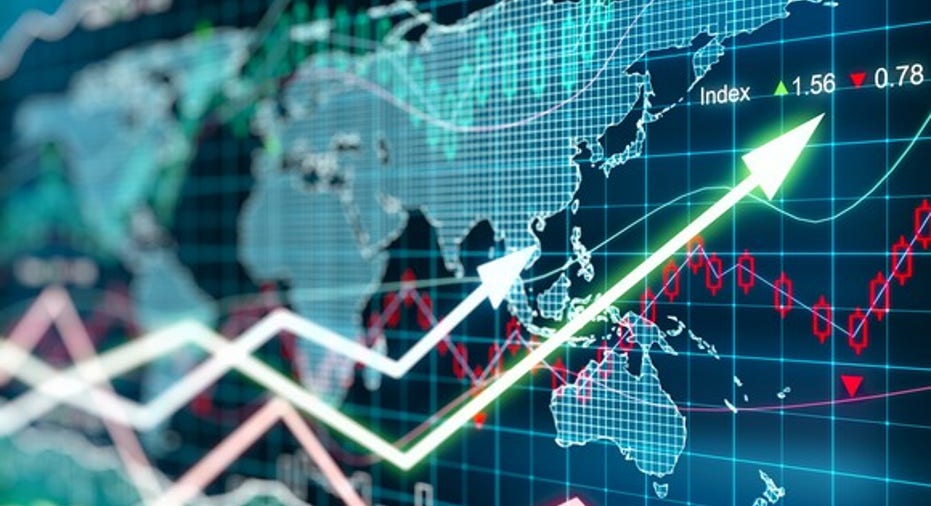 Image source: Getty Images.
Without fail, each year as the calendar draws to a close, the financial media highlights the names of stocks that increased in price by a larger percentage than any of the other thousands of publicly traded companies out there. Once every few years, you might find yourself the proud owner of a member or two of this sainted compendium. Unfortunately, the odds are more than likely that not only did you fail to foresee the rise of a single inductee into this club, but worse -- each and every single name listed is as foreign to you as Netflixwas to practically everyone on Wall Street before 2010. It's bad enough when omnipresent Amazon.com rises more than 125% in just 12 short months, as occurred in 2015. But for an unknown stock to shower riches on its stockholders -- that's crossing the line.
Adding insult to injury, the effort required to find these unknown but highly promising stocks is daunting. One must spend untold hours of research thinking not only about individual investment prospects but about the broad sector trends that define their industries. But don't lose heart just yet -- there is cause for hope.
No one has a crystal ball, but by focusing on what really matters to the long-term success of a business, one can catch glimpses of future greatness. What's more, holding a diverse portfolio of stocks with the qualities that it takes to be a "multibagger" investment can be as dynamic as rocket fuel.
So, without further ado, here are three stocks you've probably never heard of that are fantastic buys right now.
Making sure healthcare facilities have the staff that they need
Running a business isn't easy. Take a grocery store, for example. Not only do proprietors have to make sure that the right items are in stock at the right price, but they also have to make sure that the right number of employees are clocked in at any given time. Too many staff on the clock and the store runs a loss; too few and paying customers are not happy. Sounds difficult, right?
Now imagine this dynamic playing out in a hospital.
Hospitals deal with life-and-death situations every day. This fact adds an extra layer of complexity to the problems associated with any enterprise. Just how does one make sure the books balance at the end of the day while simultaneously ensuring that the facility in question is optimally staffed? Enter AMN Healthcare Services (NYSE: AHS).
AMN Healthcare not only helps hospitals and other medical facilities make sure that they have the administrative staff they need to take care of their patients, but it places doctors and healthcare executives on both temporary and short-term bases as well.
Results at AMN Healthcare have been eye-popping in recent years. Net income has exploded 68% annually, on average, since fiscal year 2012. Revenue has also increased 15% per year over the same time period, strongly bolstering the idea that AMN is becoming better and better at what it does. As icing on the cake, over the last 12 months, the company has thrown off over $50 million in free cash flow -- more than fair for a high-growth company sporting a market capitalization of just $1.5 billion.
Given its white-hot growth in recent years, AMN is clearly providing a valuable service to its client hospitals. Trading at just 15 times trailing earnings, AMN is a relatively unknown stock that more than likely has an extremely bright future ahead of it.
Forget owning a toll bridge -- 21st-century investors should own a toll airport
Every year, millions of people visit Cancun -- the resort mecca of Mexico's Yucatan peninsula. Tourism to Mexico continues toclimb year after year. As one might expect,Cancun is always a top contender for "most popular destination." Investing in this obvious trend probably sounds like an intriguing idea -- but what's the best way to go about it? Own shares in a resort operator? A decent first thought, but resorts age and tourists are notoriously fickle -- always wanting to stay at the newest hot hotel. No, the best way to go about this is to purchase shares in a good old-fashioned "toll bridge" operator, to use a Warren Buffett phrase. Or here, to be more precise, a "toll airport" operator.
As it happens, there is just one airport with convenient access to Cancun, an airport that happens to be owned and operated by Grupo Aeroportuario del Sureste (NYSE: ASR). While the company owns a total of nine airport facilities, its crown jewel is located 11 miles south of Cancun's sprawling resorts and beaches. And what a jewel it is: Traffic to Cancun set an all-time record in 2015, and while 2016 has not yet ended, tourism traffic is expected to set yet another record, growing an estimated 4% to 5%. Of course, the risk here is that the company's fortunes are very much tied to Cancun's. The tourism hot spot has been popular for years and continues to be a big draw, so this isn't a deal-breaker risk, but it is something to keep in mind. There may be ebbs and flows in any given year's visitor statistics, but the trend will almost certainly be upward over the long term.
Fueled bystrong tourism trendsand planned expansions at its properties,Grupo Aeroportuario del Sureste is projected to grow earnings per share by 14% per year through fiscal year 2020, to $19. Currently trading at just 13 times trailing earnings, and offering investors a chance to buy into a near-monopolistic business with a strong growth profile heading into the end of the decade, the unheraldedGrupo Aeroportuario del Sureste is certainly worth consideration by Foolish investors.
Oil producers aren't the only place to find value in the oil and gas sector
The oil industry comprises so much more than mammoth oil and gas producers, wildcatters, and pipeline operators. While these players are all on the front lines drilling for oil and ensuring your car has gasoline for the daily commute, the machines that they all use have one thing in common -- lots of moving parts. Modern oil-drilling equipment is extremely complex and, as happens with any machine, is prone to breaking down. And that's where NOW Inc.(NYSE: DNOW) comes in.
NOW provides oil-drilling equipment parts and supplies, well over 300,000 individual stock-keeping units at last count, to oil-field operators. As one might expect, when the oil downturn started, Now Inc. was the first to feel the effects. No need to buy rig parts when your equipment is sitting idle. However, the industry is adapting, and is in the early stages of what might very well be a modest rebound. The U.S. land-rig count has continued to tick up in recent months, and NOW has more than taken advantage of the now two-year-long downturn in energy prices by making strategic acquisitions and expanding its reach.
As one might expect given the absolute devastation across the entire energy sector, NOW Inc. is currently operating at a loss. But make no mistake -- this is not a permanent situation. Analysts polled by S&P Global Market Intelligence expect a rebound by 2018 at the latest. This, coupled with NOW's rock-solid balance sheet and enviable market position, makes it a dark-horse candidate for future market-beating returns.
Just the tip of the iceberg
The stock market offers investors the chance to buy shares in thousands upon thousands of companies every trading day. It goes without saying that the businesses most likely to attract investor capital are the most easily recognizable names -- large, popular companies that all your relatives will say they've heard of when you mention them over the holidays. Alas, investing in the same stocks as everyone else often leaves one out in the cold.
The simple fact is that nobody saw Microsoft, Apple, Alphabet, or Facebook coming. Heck, it's safe to say that those on Wall Street in the first few decades of the 20th century didn't see Coca-Cola coming, either. That's the trick with attempting to generate market-beating returns: An investor needs to find not only a great business, but one that is also undiscovered or overlooked.
There are no certainties in life (except for death, taxes, and chocolate-chip cookies fresh out of the oven being delicious). And it's never easy venturing into the unknown in the hope of picking the stock market winners of tomorrow. But for the reasons highlighted above, NOW Inc., AMN Healthcare, andGrupo Aeroportuario del Sureste are undoubtedly worth a close look by investors hoping to take their shot at owning a dark-horse stock that winds up trouncing the market.
A secret billion-dollar stock opportunity The world's biggest tech company forgot to show you something, but a few Wall Street analysts and the Fool didn't miss a beat: There's a small company that's powering their brand-new gadgets and the coming revolution in technology. And we think its stock price has nearly unlimited room to run for early-in-the-know investors! To be one of them, just click here.
Suzanne Frey, an executive at Alphabet, is a member of The Motley Fools board of directors. Sean O'Reilly has no position in any stocks mentioned. The Motley Fool owns shares of and recommends GOOG, GOOGL, Amazon.com, Apple, Facebook, Netflix, and NOW. The Motley Fool owns shares of Microsoft and has the following options: long January 2018 $90 calls on Apple and short January 2018 $95 calls on Apple. The Motley Fool recommends AMN Healthcare Services, Coca-Cola, and Grupo Aeroportuario del Sureste. Try any of our Foolish newsletter services free for 30 days. We Fools may not all hold the same opinions, but we all believe that considering a diverse range of insights makes us better investors. The Motley Fool has a disclosure policy.