3 Underdog Stocks We're Watching Closely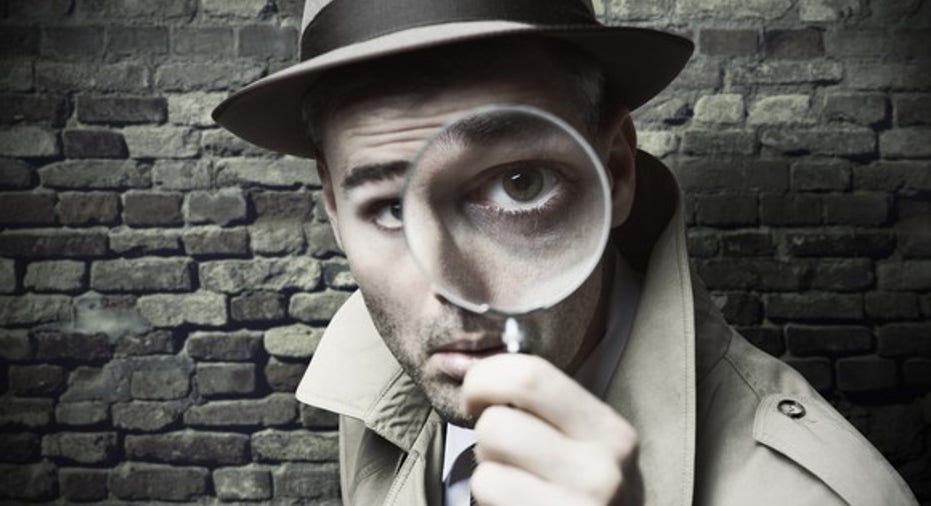 There's almost always a good reason behind the declines of any given stock, with some of the most common ranging from competitive pressures to industry headwinds, operational inefficiencies, and badly executed product launches.But not all declines are permanent, and sometimes betting on an underdog stock can mean reaping enormous profits.
We asked three top Motley Fool contributors to each pick an underdog stock they're watching closely. Read on to see why they chose GoPro (NASDAQ: GPRO), GameStop (NYSE: GME), and Gilead Sciences (NASDAQ: GILD).
IMAGE SOURCE: GETTY IMAGES.
Good Karma for this action-camera specialist?
Steve Symington (GoPro): I last singled out GoProas an underdog stock I was watching closelythree months ago, wondering at the time whether strong holiday-season sales would mark a turning point for the action-camera specialist.Unfortunately, GoPro solidified its underdog status last month, plunging more than 13% after announcing mixed fourth-quarter 2016 results and disappointing forward guidance.
Quarterly revenue climbed a solid 23.8% year over year, to $540.6 million, which was well below Wall Street's models for $574.5 million. But that also translated to adjusted net income of $42.4 million, or $0.29 per share, above analysts' consensus estimates for $0.22 per share.
According to founder and CEO Nick Woodman, the reason for GoPro's top-line shortfall was previously disclosed production issues, which held back the initial launch of the company's new HERO5 Black camera last quarter. More specifically, Woodman said the initial scarcity of the product "had a knock-on effect, resulting in retailers canceling marketing support for the HERO5 Black Launch."
Of course, it didn't help that this happened during the crucial holiday season. But GoPro has finally re-launched its Karma drone in limited quantities in the U.S. and told investors it anticipates expanding Karma's availability to international markets this spring.
In addition, GoPro's recent restructuring efforts -- which included eliminating its entertainment division and cutting 15% of its staff -- should help the company reduce operating costs substantially in the coming year. So with GoPro stock currently trading near an all-time low, I'm still watching closely for any signs of a sustainable turnaround that might mark a bottom for this widely panned underdog stock.
Set it and forget it is not a strategy that works for GameStop stock
Rich Smith(GameStop): One underdog stock that I'm personally watching very closely is GameStop.I'm watching because I own it -- and no, I'm not happy about that.
Once the biggest name in "gamer" retailing, GameStop stock has taken it on the chin these past couple of years, falling from a high of $47 a share to barely half that today. Why? Mainly because investors have worried that GameStop's entire business model -- of selling games on physical discs, and more importantly, of buying and reselling those same discs at huge margins -- will be made irrelevant as the gaming industry shifts to a model of direct sales of downloadable games from manufacturer to consumer.
Manufacturer to consumer. You see who's left out of that equation? The middle man. GameStop.
At one time, I thought these fears were overblown. Game manufacturers need GameStop to help hawk their wares, I thought, and consumers would be crazy to download a game for the same price as it cost to buy a physical disc -- especially when that disc could later be resold and money earned back, but the download couldn't be. And yet, GameStop's business does seem to be sagging under the digital threat, with sales down 3% last quarter, and earnings down 9%.
Then late last month, Microsoftannounced a plan to begin renting games that appeared likely to cut GameStop out of the loop once and for all -- a development that initially cratered GameStop stock before it turned out that Microsoft was actually partnering with GameStop on the "Xbox Game Pass" initiative.
All of this goes to show you why, even with GameStop stock selling for what seems a cheap price -- less than seven times earnings -- and paying a great dividend yield -- 6.2% -- I feel it's essential to keep on watching this stock closely. If there's a set it-and-forget it stock out there on the market today, GameStop, for certain, is not it.
A Great Dane kind of underdog
Keith Speights(Gilead Sciences): It might seem strange to label a company with annual revenue of over $30 billion and earnings of $13.5 billion as an underdog, but that's exactly what I think ofGilead Sciences. The big biotech is perhaps the equivalent of a Great Dane kind of underdog.
Gilead faces an unusual challenge: The company's incredible success has created problems. Hepatitis C virus (HCV) drugs Sovaldi and Harvoni changed the landscape for the once-lifelong disease. So many patients were cured by Gilead's drugs that there aren't nearly as many sick patients left. As a result, the biotech's revenue and earnings are falling.
It will be extremely difficult, if not impossible, for Gilead to make up for the declining profits from its HCV drugs with its existing products and pipeline. The biotech still has an enormously successful HIV drug franchise. Gilead also has a fast-growing new HCV drug with Epclusa, and is awaiting approval for another promising HCV treatment. And it has a pipeline with eight late-stage candidates. But all that isn't enough.
Gilead needs to make one or more significant acquisitions. The good news is that the company's management knows it needs to do so. Even better news is that Gilead has ample cash to make deals happen.
I'm watching the biotech closely with the expectation that at least one major buyout will be on the table this year. This underdog still has plenty of bark left in it.
Find out why Gilead Sciences is one of the 10 best stocks to buy now
Motley Fool co-founders Tom and David Gardner have spent more than a decade beating the market. (In fact, the newsletter they run, Motley Fool Stock Advisor, has tripled the market!*)
Tom and David just revealed their ten top stock picks for investors to buy right now. Gilead Sciences is on the list -- but there are nine others you may be overlooking.
Click here to get access to the full list!
*Stock Advisor returns as of February 6, 2017
Teresa Kersten is an employee of LinkedIn and is a member of The Motley Fool's board of directors. LinkedIn is owned by Microsoft. Keith Speights owns shares of Gilead Sciences. Rich Smith owns shares of GameStop. Steve Symington has no position in any stocks mentioned. The Motley Fool owns shares of and recommends Gilead Sciences and GoPro. The Motley Fool has the following options: short April 2017 $28 puts on GameStop, short January 2019 $12 calls on GoPro, and long January 2019 $12 puts on GoPro. The Motley Fool has a disclosure policy.