3 Underdog Stocks We're Watching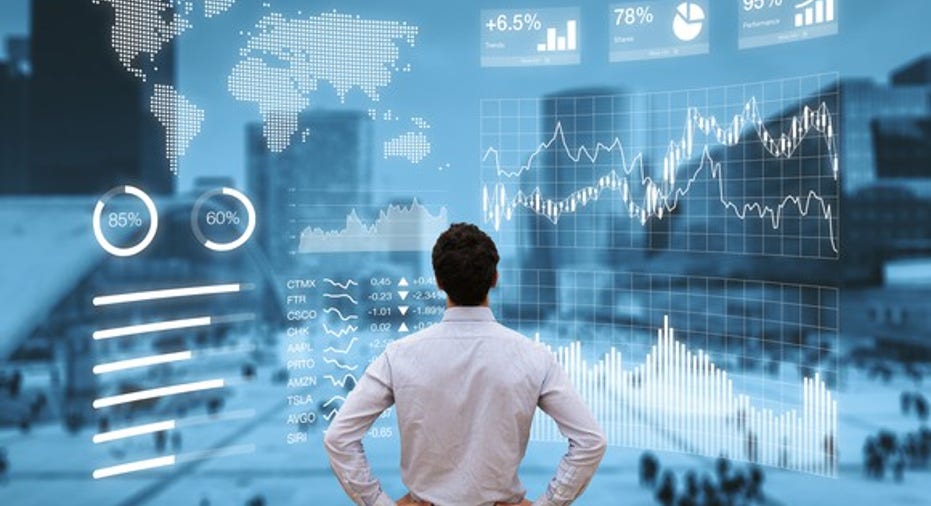 It's fun to root for the underdog because when they win, it's often a big upset. In investing, those upsets can mean huge profits for investors who took a chance on a stock that everyone else thought would lose. Three stocks that we believe have the potential to upset the market's currently muted expectations areMeet Group(NASDAQ: MEET), AIG (NYSE: AIG), andPenn West Petroleum (NYSE: PWE). Here's why we're watching these underdog stocks.
Social media is crowded, but this underdog can stand out
Sean Williams (Meet Group): If you want a true underdog story stock, then dig into social media interaction company Meet Group.
Image source: Getty Images.
It's not hard to understand why Meet Group is the underdog of the social media sector. The company's $370 million valuation and more than $60 million in cash on hand pales in comparison to industry giants like Facebook (NASDAQ: FB) and Match Group (NASDAQ: MTCH). Facebook and Match Group have the capital, cash flow, and brand power to leave Meet Group in the dust with their marketing budgets, making Meet Group's task quite the challenge.
Nonetheless, Meet Group has persisted in its efforts to grow its active user reach both organically and inorganically, and the results thus far suggest it's been a success. Total revenue rose 34% in 2016 to $76.1 million, with mobile revenue accounting for more than 90% of its sales. Its adjustedearnings before interest, taxes, depreciation, and amortization (EBITDA) also rose by 45% year over year, while adjusted net income jumped 60%.
The big catalyst last year was the acquisition of Skout for $55 million in a cash-and-stock deal. The move pushed Meet Group from a company with around 5 million monthly active users (MAUs) to one with more than 8 million MAUs. More importantly, Skout is what really pushed Meet Group toward being a mobile-heavy platform. The combination of more MAUs and a growing mobile presence has aided Meet Group's pricing power with advertisers, which is what's mainly responsible for its improved margin and net income.
Recently, the company also announced the acquisition of if(we)'s Tagged and hi5 brands, which should help push it over 10 million MAUs.
With advertisers willing to pay top-dollar to get their ads in front of millennials, as well as Meet Group's balance sheet sporting no debt, this high-growth social interaction company is an underdog stock worth rooting for.
A lumbering insurance giant
Jordan Wathen(AIG):AIG is the insurance company everyone loves to hate, but shares are arguably a bargain at a recent 22% discount to book value.
The company isn't without its fair share of problems. It beefed up reserves as higher-than-expected losses have developed in its property and casualty insurance units. In January, the company paid Berkshire Hathaway more than $10 billion to put the question of unresolved liabilities behind it.
Peter Hancock, installed as CEO in 2014, resigned in March 2017 thanks in part to activist pressure from Carl Icahn and John Paulson. Icahn said that the company's goals -- achieving an return on equity of 8.9% in 2016 -- were hardly challenging. Icahn is right, but it appears that the return target was challenging enough -- AIG earned just 7.5% on its equity in 2016, weighed down by poor fourth-quarter performance in which it earned less than 5% annualized on its equity.For AIG shares to trade closer to book value, it'll need to earn at least 10% on equity, a benchmark commonly used for an insurance company's cost of capital.
Can AIG return to the days of double-digit returns on equity? It's possible, albeit difficult. Higher interest rates would be a blessing, given the company's long-tail life insurance business and the float generated from its property and casualty insurance units. Deferred tax assets make AIG a nontaxpayer for years to come, an inherent advantage in the near term.
More now than ever, AIG needs a leader willing to steer the company toward generating superior multiyear returns rather than make quarterly or annual numbers today at the cost of unforeseen losses tomorrow. If incentivized properly -- bonuses should be given out for multiyear returns, and be clawed back for poor performance -- the next AIG CEO would have every reason to right the ship. AIG shareholders, who have suffered with a dead-money stock for years, would be happy to pay dearly for an executive who is willing to lead with the long term in mind.
Coming back from the brink
Matt DiLallo (Penn West Petroleum): Canadian oil and gas producer Penn West Petroleum almost didn't survive the oil market downturn. In fact, at one point the company warned that unless something dramatic happened, it was on pace to breach its financial covenants in a few short months, which would cause it to be in default. However, an eleventh-hour asset sale provided the company with the cash it needed to get out from underneath the weight of its debt.
As a result of that transaction, as well as several others over the past year, Penn West's debt has fallen by 75%. That pushed the company's leverage ratio below 2, which is a healthy one for the current market environment. Because of that, the company's financials are now back on solid ground.
Penn West's next task is rebuilding the company after jettisoning a boatload of assets. The good news is that it retained three core areas that have compelling upside, giving the company a foundation for future growth. In fact, given its current projections, the company can deliver double-digit production growth this year while living within cash flow even if oil falls all the way to $40 per barrel.
Despite all that progress, the market still sees Penn West as a dying oil company, which couldn't be farther from the truth. What it needs to do is execute on its growth plan and show the market that this comeback is for real.
10 stocks we like better than American International GroupWhen investing geniuses David and Tom Gardner have a stock tip, it can pay to listen. After all, the newsletter they have run for over a decade, Motley Fool Stock Advisor, has tripled the market.*
David and Tom just revealed what they believe are the 10 best stocks for investors to buy right now... and American International Group wasn't one of them! That's right -- they think these 10 stocks are even better buys.
Click here to learn about these picks!
*Stock Advisor returns as of April 3, 2017
Jordan Wathen has no position in any stocks mentioned. Matt DiLallo owns shares of Berkshire Hathaway (B shares) and Facebook. Sean Williams has no position in any stocks mentioned. The Motley Fool owns shares of and recommends Berkshire Hathaway (B shares) and Facebook. The Motley Fool recommends Match Group. The Motley Fool has a disclosure policy.