3 Unanswered Questions for This Sizzling Hot Marijuana Stock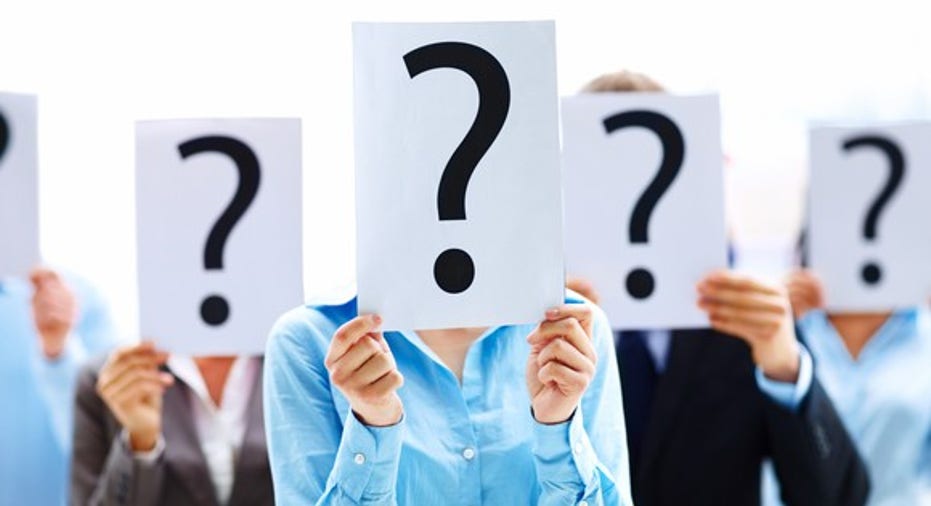 You can make a pretty strong case thatGW Pharmaceuticals (NASDAQ: GWPH) is the best marijuana stock on the market. The company's shares are up over 60% this year. GW appears to be on the right track to securing regulatory approval for its promising epilepsy candidate Epidiolex.
GW Pharmaceuticals CEO Justin Gover spoke on Wednesday at the Piper Jaffray Healthcare Conference. While Gover provided plenty of information, there are still three significant unanswered questions for this sizzling hot marijuana stock.
Image source: Getty Images.
How does Epidiolex actually work?
Justin Gover was asked point blank during his talk at the Piper Jaffrey conference how GW Pharmaceuticals' cannabidiol drugEpidiolex works. He never really answered the question. Gover said that he suspects that the label for the drug, if approved, will state something to the effect that its"mechanism is still being evaluated."
What Gover did say, though, was that there is plenty of evidence supporting the efficacy of Epidiolex. GW Pharmaceuticals has conducted three late-stage clinical studies of the drug, two of which focused on Lennox-Gastaut syndrome (LGS), a rare and severe form of childhood-onset epilepsy, and the other targeting treatment ofDravet syndrome, a rare form of epilepsy that occurs in infants. All three studies produced positive results.
Research findings in an open-label study of Epidiolex hinted at the potential for an interaction between the drug and anti-seizure medication Onfi, marketed by Danish drugmaker Lundbeck (NASDAQOTH: HLUKF). Patients who took Onfi seemed to have better results from Epidiolex than other patients. However, the reason behind any possible drug interaction benefits remains unknown.
What is the addressable market for Epidiolex?
The Piper Jaffray analyst hosting the conversation with Gover noted that "no seizure drug has ever established itself as a blockbuster." To his point, Lundbeck made only around $250 million from Onfi in 2015, despite usage that Gover said was "quite high," while Eisai's (NASDAQOTH: ESALY) Banzel generated revenue of $109 million in fiscal year 2015.Roth Capital Partners analyst Elemer Piros projects Epidiolex could generate peak annual sales of around $3 billion. Others think the figure could be much lower -- $800 million, or even less.
What is the true addressable market for Epidiolex? Justin Gover wouldn't say. He did comment, however, that around half of the patients in studies for Epidiolex had tried Onfi, but failed to benefit from the drug. Gover said that the "unusual" level of interest and engagement with the cannabidiol drug stems from the high unmet need among epilepsy patients.
There are simply too many variables to know for sure how successful Epidiolex will be. The numbers of patients with LGS and Dravets syndrome are only estimates. No one knows exactly how much market penetration the drug will achieve for those indications.
And the amount of off-label use is another open question. While Gover said that GW Pharmaceuticals will promote Epidiolex only for approved indications, he added that, "how physicians use the drug in the real world is up to them."
How much will Epidiolex cost?
Another question that Gover wouldn't answer related to the price tag for Epidiolex. He did respond that GW expects a "premium price over current treatments," but said the company "has some way to go" before finalizing the price for the drug.
Gover said that he hoped that the pricing of Epidiolex wouldn't generate controversy as some drug prices have. The company is already talking with some payers, and has used the prices for Lundbeck's Onfi and Eisai'sBanzel as "starting points for conversations."
Elemer Piros at Roth Capital Partners expects Epidiolex to be priced around $36,000 per year in the U.S.However, some analysts project an annual price as high as $60,000 per year.
Gover didn't commit to a price, but commented that some cannabidiol oils sold in states that allow medical marijuana weren't "exactly a cheap option" at therapeutic doses. He mentioned that one study found that yearly prices of thesecannabidiol oils were around $65,000.
Some answers ahead
I suspect we'll find out the answers soon enough for the latter two questions. GW Pharmaceuticals expects to submit for U.S. regulatory approval of Epidiolex in the first half of 2017. Pricing will likely be finalized before the Food and Drug Administration makes its decision. Assuming the drug gains approval -- which Gover said he thinks will happen -- actual sales will tell what market size Epidiolex will get.
As for the first question about how Epidiolex works, more research is needed. For the immediate future, Justin Gover is probably right: It matters less how the drug works than the fact that it works.
10 stocks we like better than GW Pharmaceuticals When investing geniuses David and Tom Gardner have a stock tip, it can pay to listen. After all, the newsletter they have run for over a decade, Motley Fool Stock Advisor, has tripled the market.*
David and Tom just revealed what they believe are the 10 best stocks for investors to buy right now... and GW Pharmaceuticals wasn't one of them! That's right -- they think these 10 stocks are even better buys.
Click here to learn about these picks!
*Stock Advisor returns as of November 7, 2016
Keith Speights has no position in any stocks mentioned. The Motley Fool has no position in any of the stocks mentioned. Try any of our Foolish newsletter services free for 30 days. We Fools may not all hold the same opinions, but we all believe that considering a diverse range of insights makes us better investors. The Motley Fool has a disclosure policy.