3 Trump-Proof Dividend Stocks to Buy Right Now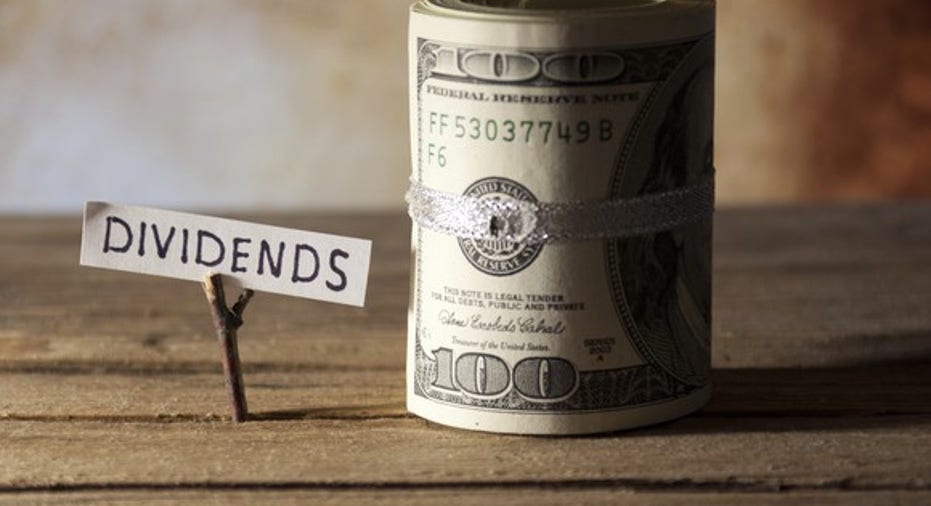 Regardless of which side of the political divide you fall on, you'll probably agree that President Trump's unorthodox leadership style is almost certainly going to create a fair amount of volatility in the market moving forward.
Keeping this theme in mind, I think the Dividend Aristocrats AbbVie (NYSE: ABBV), Johnson & Johnson (NYSE: JNJ), and Medtronic plc (NYSE: MDT) are three outstanding stocks to steady any portfolio during these uncertain times. Here's why.
Image source: Flickr via Disney.
AbbVie continues to deliver top-notch results
Not many biopharmas can have the sales of a top-selling drug absolutely collapse and still go on to produce some of the highest levels of growth within its peer group. But that's exactly what AbbVie did in 2016.
Even though hepatitis C cureViekiraPak suffered a 57.4% nosedive in U.S.-based revenue last year, the drugmaker still managed to post an impressive 13.3% upswing in overall net revenue on an operational basis in 2016.
To accomplish this unusual feat, AbbVie relied heavily on its flagship anti-inflammatory medicine, Humira, which posted an impressive 16.1% increase in sales and accounted for a noteworthy 63% of the company's total revenue haul last year. That's not altogether great news, though, sinceHumira did go off patent inside the U.S. last December -- meaning there's a possibility that a copycat version, formally known as a biosimilar, could enter this all-important market sometime soon.
The FDA has approved a biosimilar to Humira, but AbbVie has filed a patent infringement case against the copycat that should keep the rival off the market for years to come.
By the time the biosimilar enters the picture, the AbbVie's diverse pipeline that sports multiple potential blockbusters in late-stage development should be able to pick up the slack. A stacked portfolio of drugs means that AbbVie should be able to continue growing revenue even if the Trump administration comes down hard against drug prices. That's why I think this dividend aristocrat and its enticing 4.2% yield are built to withstand any politically induced swings in the market.
Johnson & Johnson is a no-brainer
Band-Aid and baby-powder giant J&J has stood the test of time. Over its 131-year history, this diversified healthcare company has survived two world wars, the Great Depression, and numerous other seismic events that helped to shape the modern era.
And, to its credit, the company has handily beaten the broader markets over the past two decades in terms of total shareholder returns, delivering 53 consecutive years of dividend increases and producing unprecedented levels of innovation within its pharma segment over the past several years.
While J&J's resume is certainly impressive, the most important issue -- and the real reason it can survive almost any major catastrophe -- is that the company has never stopped reinventing itself.
Image source: Getty Images.
As a prime example, J&J kicked off 2017 by plunking down a hefty $30 billion to acquire theSwiss-based drugmakerActelionto bolster its pulmonary arterial hypertension portfolioand to presumably help diminish the impact of the loss of patent protection on its top-selling drug, Remicade. This sizable acquisition is noteworthy because it comes on top of the more than $9 billion the company spent on R&D just last year, and it also underscores the company's dedication to maintaining a top flight-pharma innovation engine.
The take-home message is that J&J is continuing to do all of the same things that made it one of the best-performing large-cap stocks over the past 20 years, and that's not going to change anytime soon.
So, barring a calamity of epic proportions, I feel comfortable buying this titan of the healthcare industry for its 2.8% yield, modest near-term growth prospects, outstanding balance sheet, and proven dedication to medical innovation.
This medical-device behemoth offers peace of mind
Medtronic's 39-year history of consecutive dividend increases is perhaps reason enough to take a good, hard look at this medical-device giant. However, I think Medtronic has even more attractive traits worth considering.
First off, the company has four core business groups -- cardiac and vascular, minimally invasive therapies, diabetes, and restorative therapies -- that give it a healthy mix of sustainable revenue sources. And, like J&J, Medtronic has been extremely aggressive on the M&A front, completing a whopping 14 deals during its fiscal 2016.
Perhaps the best part is that Medtronic has been particularly efficient in its M&A efforts and licensing deals over the past couple of years. Early last year, for example, the company signed a fairly small deal with Mazor Robotics to establish a footprint in the high-growth robotic surgery market.
Image Source: Getty Images.
While robotic surgery remains in its infancy for the most part -- with Intuitive Surgical'sda Vinci Surgical System being the only device that's beenwidely adopted around the world -- this market is forecast to grow at a respectable clip in the decades to come as surgeons become more comfortable with robotic systems and the technology matures. So Medtronic's robotics partnership with Mazor could end up producing unusually high returns over the long term, making it a key growth driver to watch moving forward.
The key point is that Medtronic has placed a heavy premium on being among the first to break into novel and high-growth medical device markets. As a further example, the company is currently striving to become a leader in the rapidly emerging area of continuous glucose monitoring that could be worth billions in sales down the road.
All told, Medtronic is a cutting-edge medical device maker with a proven track record of producing sustainable growth and handsomely rewarding its shareholders with regular dividend increases.
10 stocks we like better than Johnson and JohnsonWhen investing geniuses David and Tom Gardner have a stock tip, it can pay to listen. After all, the newsletter they have run for over a decade, Motley Fool Stock Advisor, has tripled the market.*
David and Tom just revealed what they believe are the 10 best stocks for investors to buy right now and Johnson and Johnson wasn't one of them! That's right -- they think these 10 stocks are even better buys.
Click here to learn about these picks!
*Stock Advisor returns as of February 6, 2017
George Budwell has no position in any stocks mentioned. The Motley Fool owns shares of Medtronic. The Motley Fool recommends Johnson and Johnson. The Motley Fool has a disclosure policy.